Eco Pair Plus Single Room Energy Recovery Ventilator
Uncomplicated, individual and competent, we will work with you to find a ventilation solution that will allow you to breathe easy. One Eco-pair Plus ERV in ventilation mode can serve room up to 500sq. Ft.*

Elegant Decorative Front Panel
The specially designed indoor unit can be magnetically connected to ensure maximum air tightness and protection against wind. Built-in auto shutter prevents air back draught.
The reversible axial fan is with EC technology. The fan is characterised by low power consumption and silent operation. The fan motor has built-in thermal protection and ball bearings for long life.
Ceramic Energy Regenerator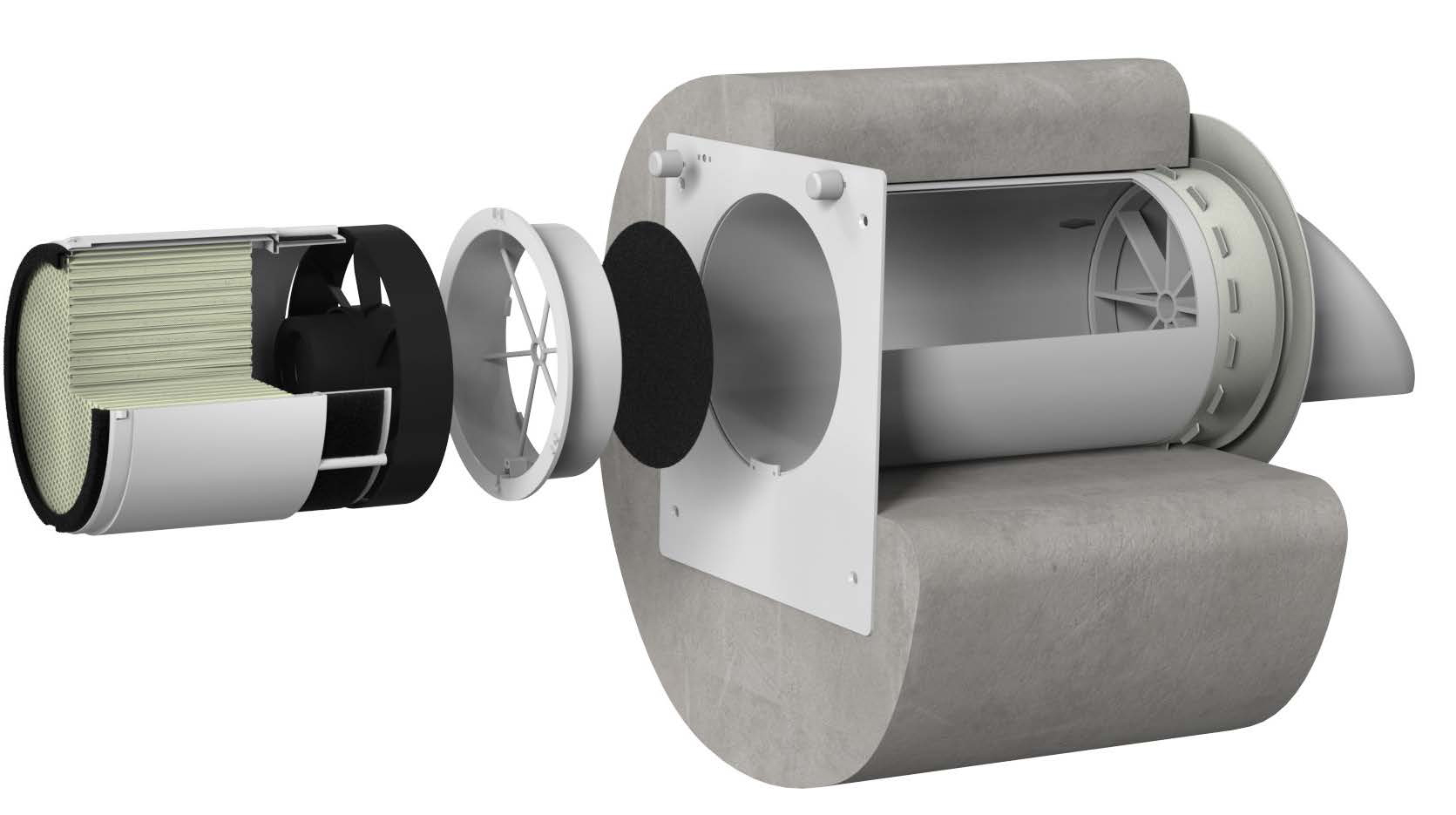 The high-tech ceramic energy accumulator with a regeneration efficiency of up to 97% ensures heat recovery from the exhaust air to heat or cool the supply air flow. Due to its cellular structure, the unique regenerator has a large air contact surface and high heat conducting and accumulating properties. The ceramic regenerator is treated with an antibacterial composition to prevent bacterial growth inside.
Two integrated air pre-filters and a F7 air filter are fitted as standard to provide supply and extract air filtration. The filters prevent the ingress of dust and insects into the supply air and contamination of the fan parts. The filters are also antibacterially treated. The filters are cleaned with a vacuum cleaner or by flushing with water. The antibacterial solution will not be removed.
Energy Saving / Energy Recovery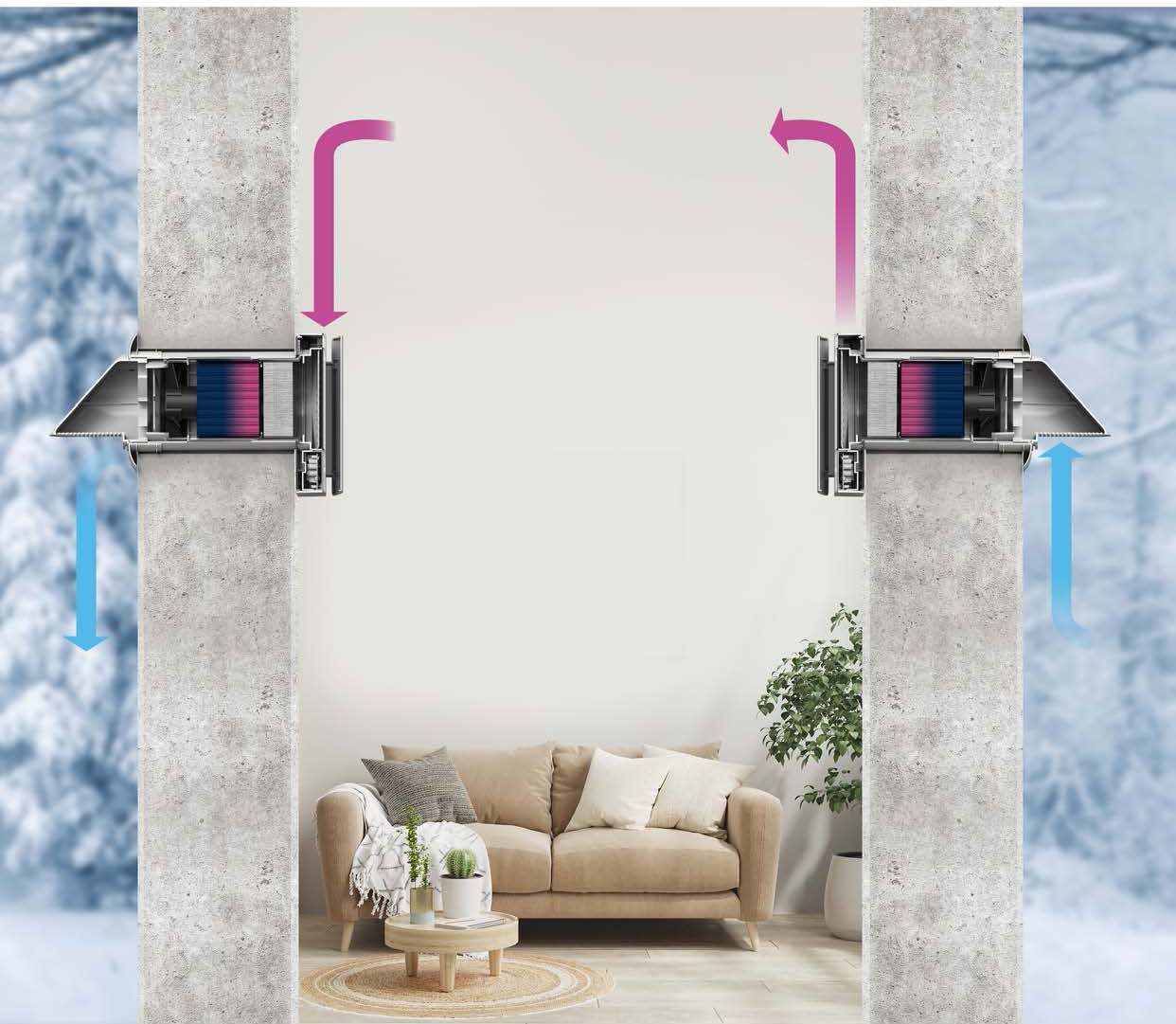 The ventilator is designed both for reversible mode with energy regeneration and supply or exhaust mode with no regeneration.
When It's Cool Outside:
The ventilator operates in the heat recovery mode with two cycles can save energy by over 30% compared with the normal exhaust fan. The
heat recovery efficiency is up to 97% when the air first entering the heat regenerator. It can recover the energy in the room and reduce the
load on the heating system in winter.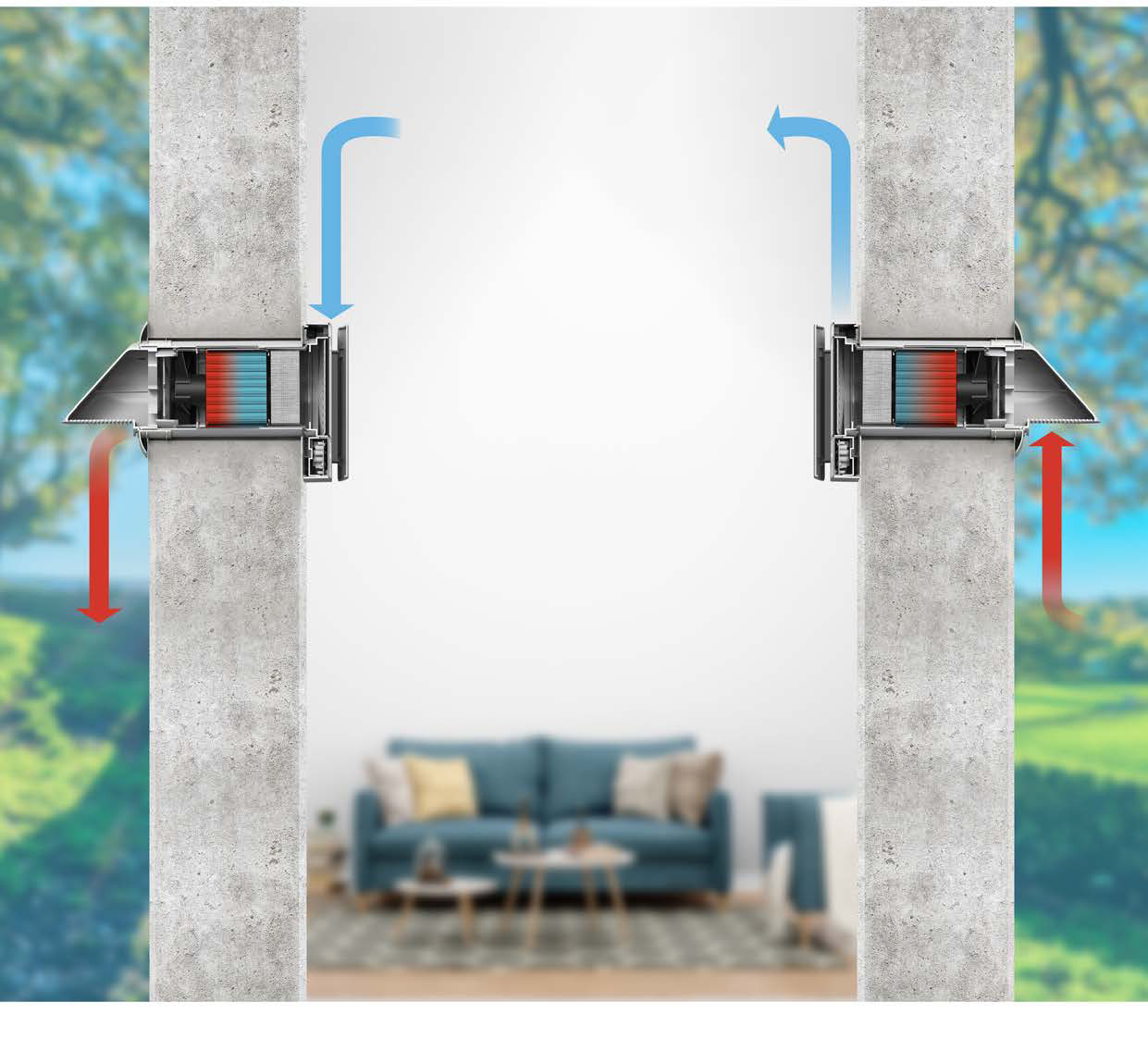 When It's Hot Outside:
The ventilator operates in the heat recovery mode with two cycles. Two units intake/exhaust air alternately at the same time to achieve
balance ventilation. It will increase the indoor comfort and make ventilation more effective. The heat and humidity in the room can be
recovered during ventilating and the load on cooling system can be reduced in summer

---
Previous:
Smart air quality detector
---