High Efficiency 3D Counter-flow Heat Exchanger
Product Detail
Product Tags
The counterflow with 3D heat exchange design make sure the heat recovery efficiency is up to 95%. The 3D heat exchange design means in the channel, the air can transfer the heat from three directions, so this make sure the heat exchanger has a very good airtightness, tear resistance, high efficiency and with a longer service life up to 15 years.
As this unit are normally designed for residential and light commercial use, so the operating temperature is range from -20 ºC to +50 °C, if the heat exchanger working for a period under polluted environment, the dust can best be removed from air inlet and outlet areas using a normal vacuum cleaner.
When this heat exchanger built in the mechanical ventilation unit, it performs best when running under balanced ventilation of two air flows.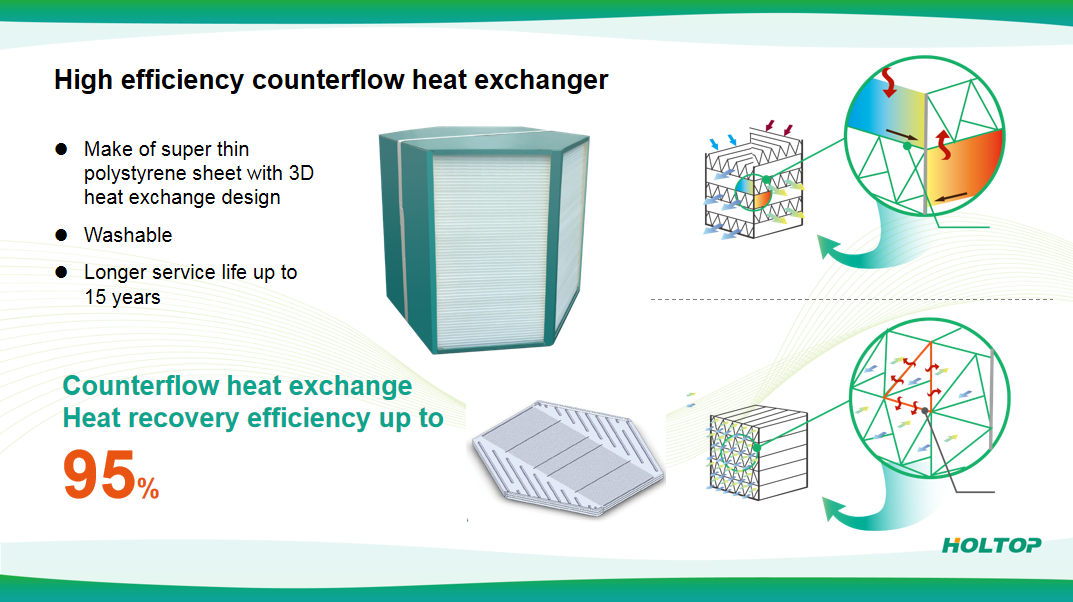 Watch the introduction video and subscribe Holtop Youtube Chanel for latest update

---
---