Compact HRV High Efficiency Top Port Vertical Heat Recovery Ventilator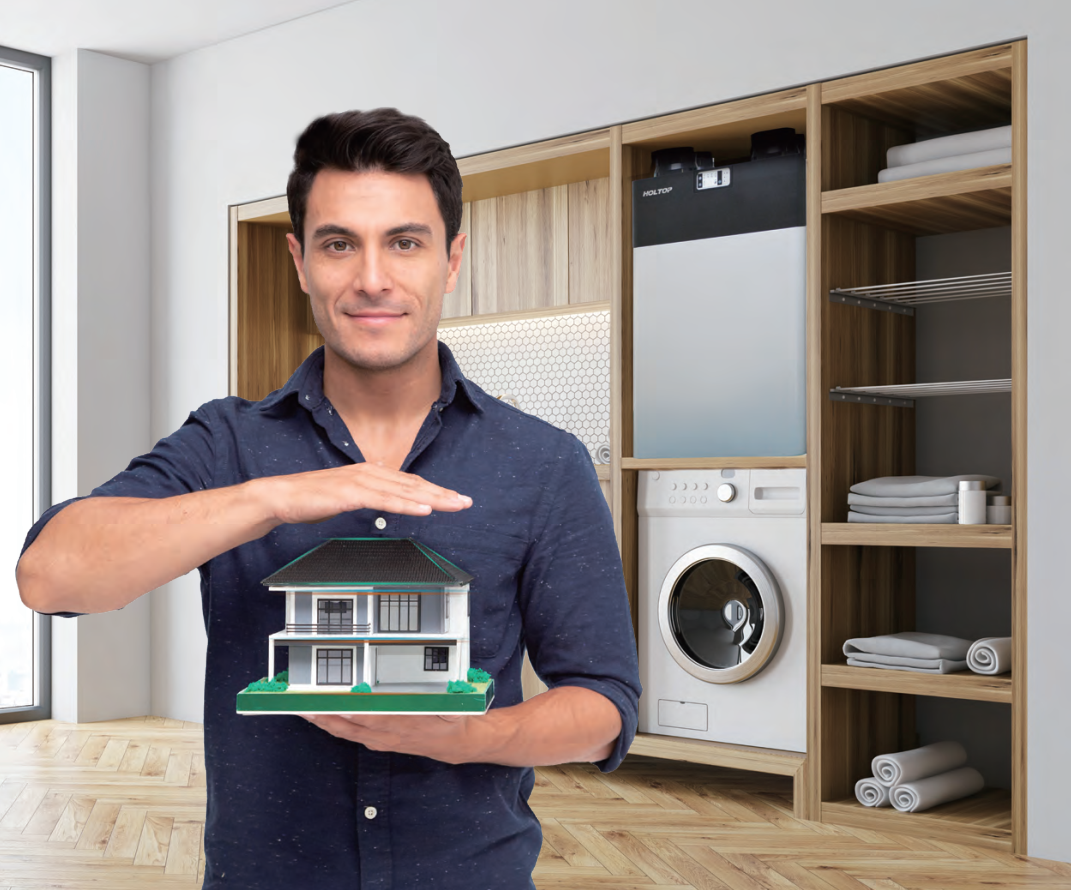 Enjoy the refreshing effect of opening a window or door while preserving indoor comfort and system efficiency. This comfort fresh air heat recovery ventilator offers the ability to remove moisture from incoming air during hot, steamy months and can supply a refreshing infusion of outdoor air all year long. It's the perfect addition to your modestly-sized home.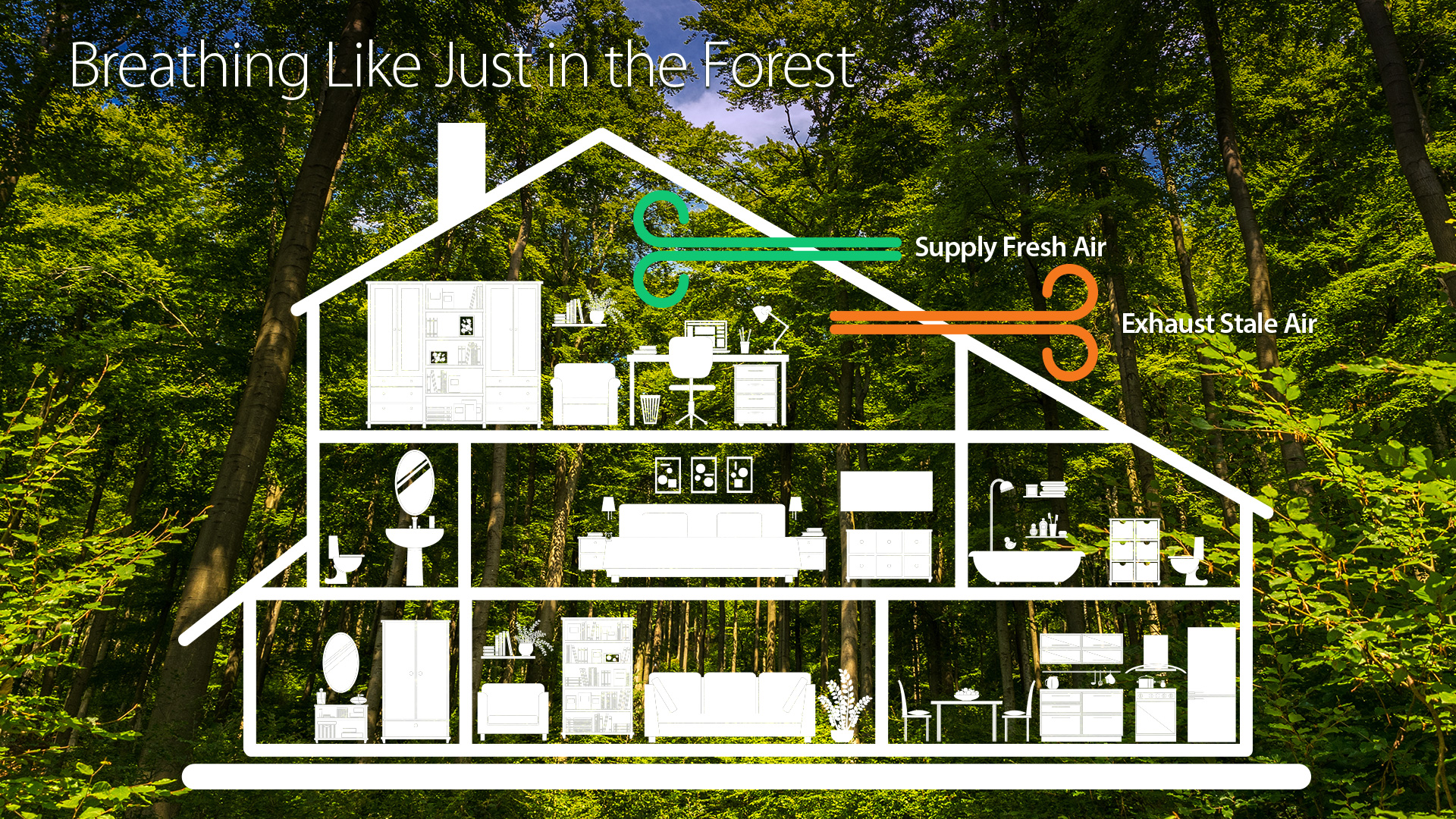 Top port, compact unit. Ideally suited for tight installations.
Top Ported, compact design

Control included with 4-mode operation

Top air outlets/outlets

EPP inner structure

Counterflow heat exchanger

Heat recovery efficiency up to 95%

EC fan

Bypass function

Machine body control + remote control

Left or right type optional for installation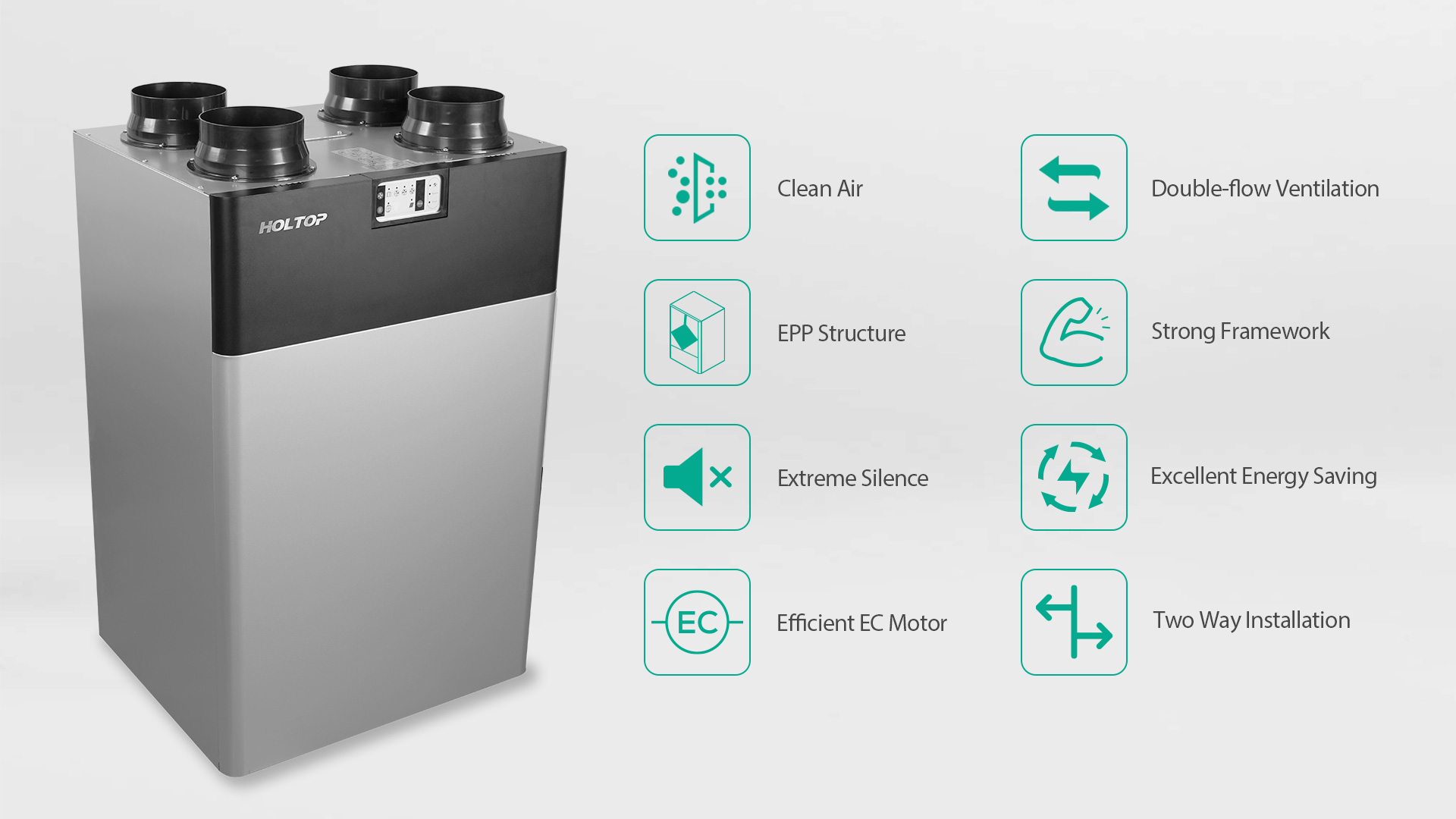 Structure of Top Ports Vertical Compact Heat Recovery Ventilator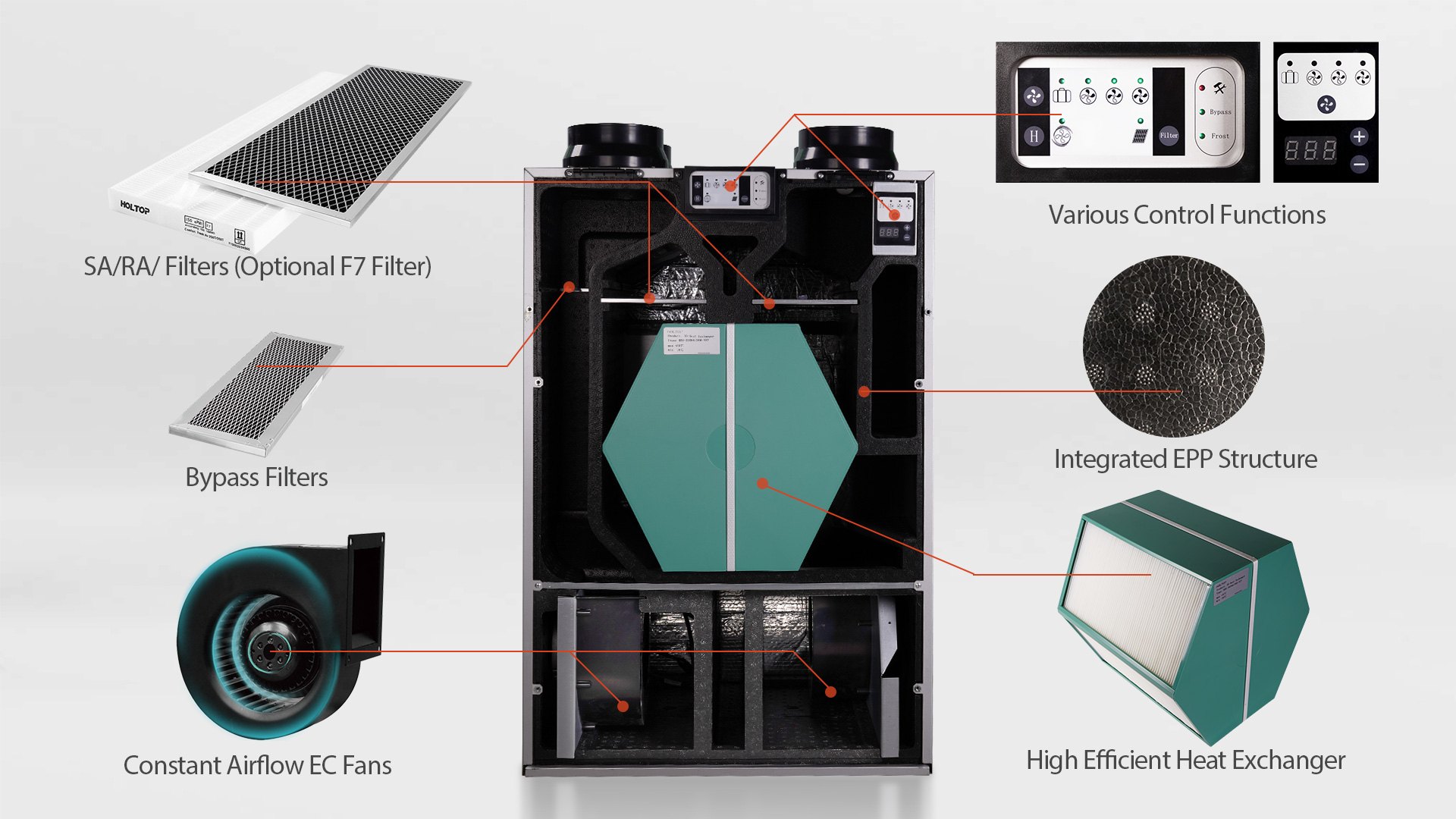 Heat exchanger for Top Port Vertical Heat Recovery Ventilator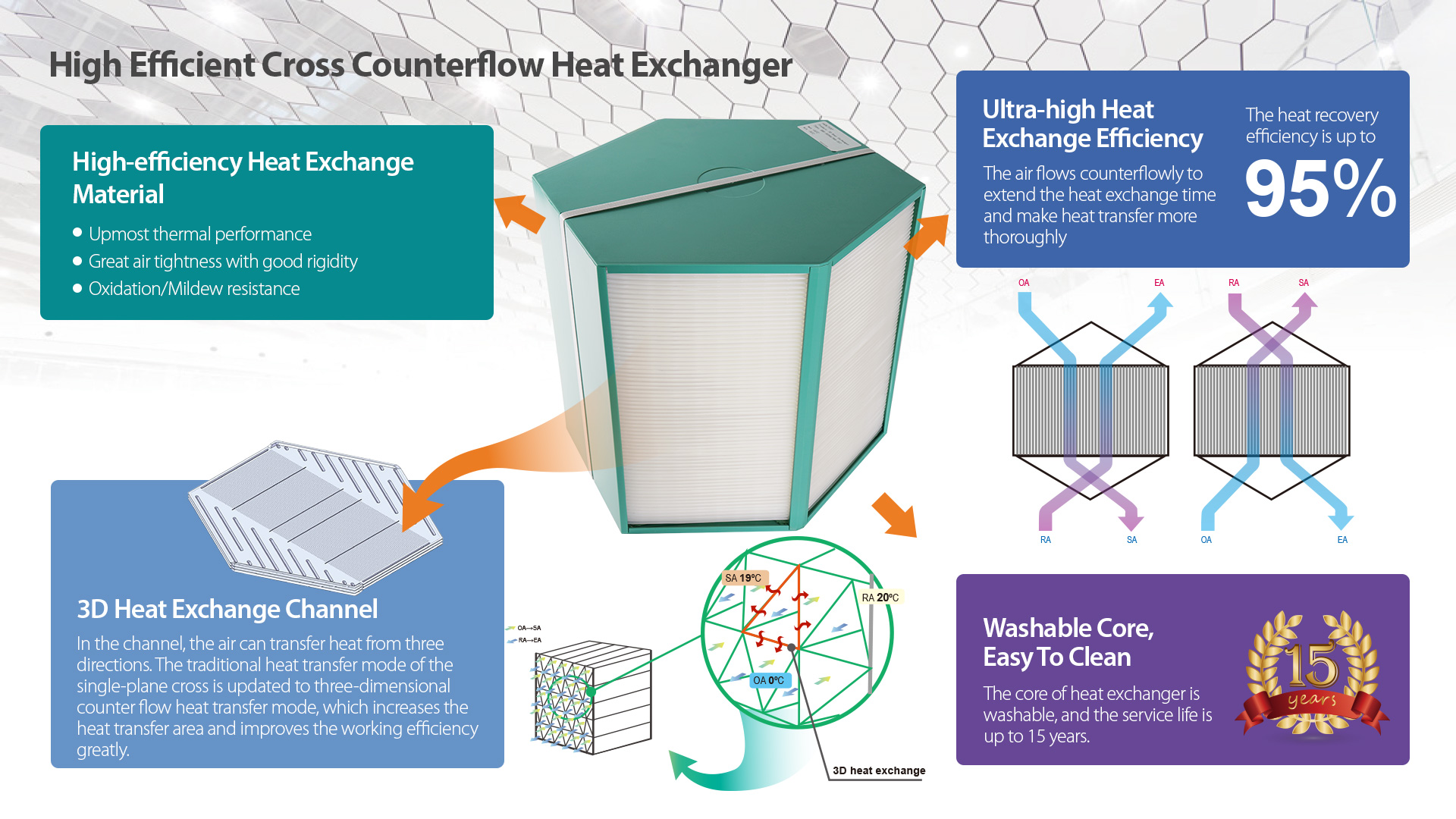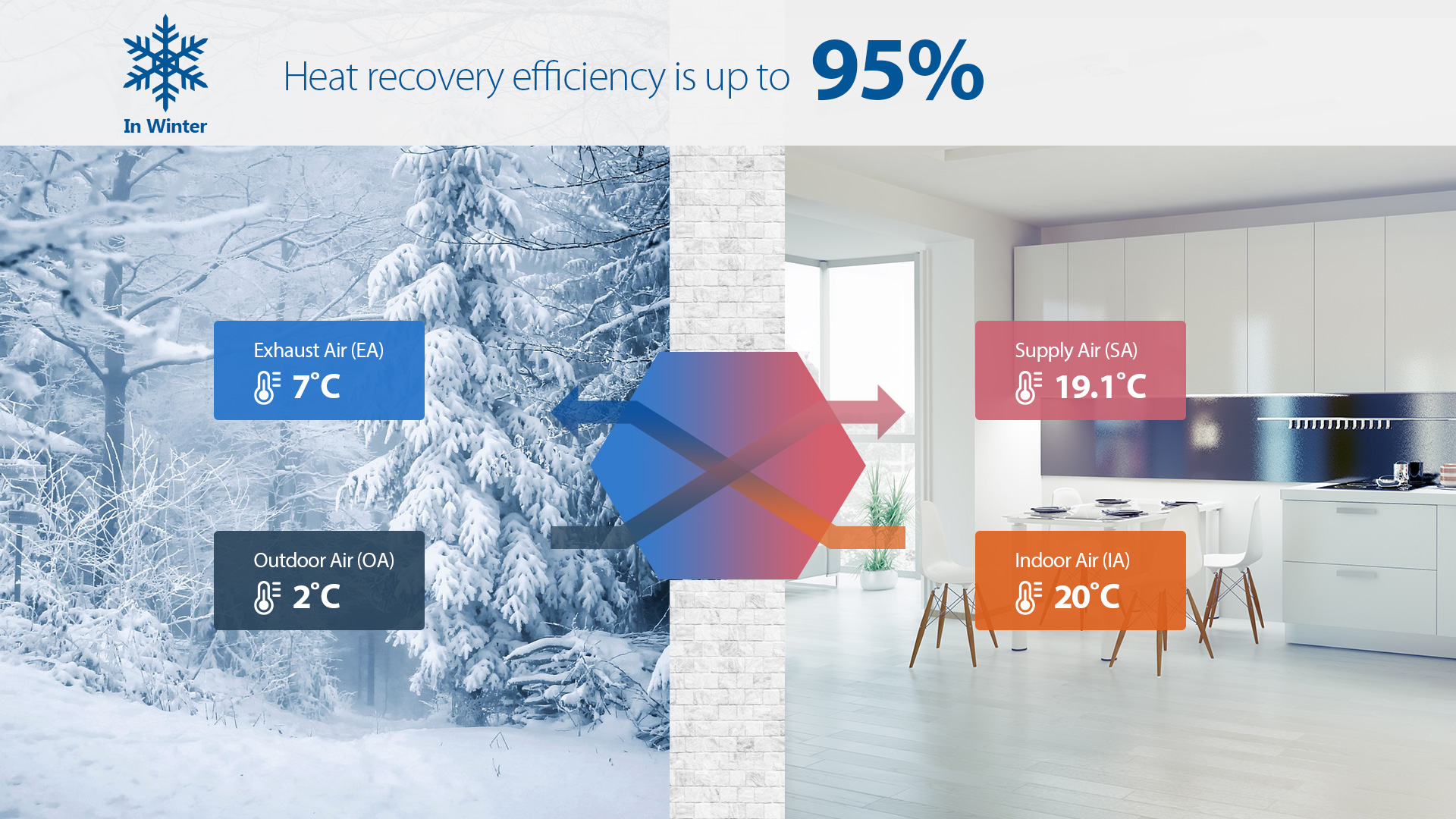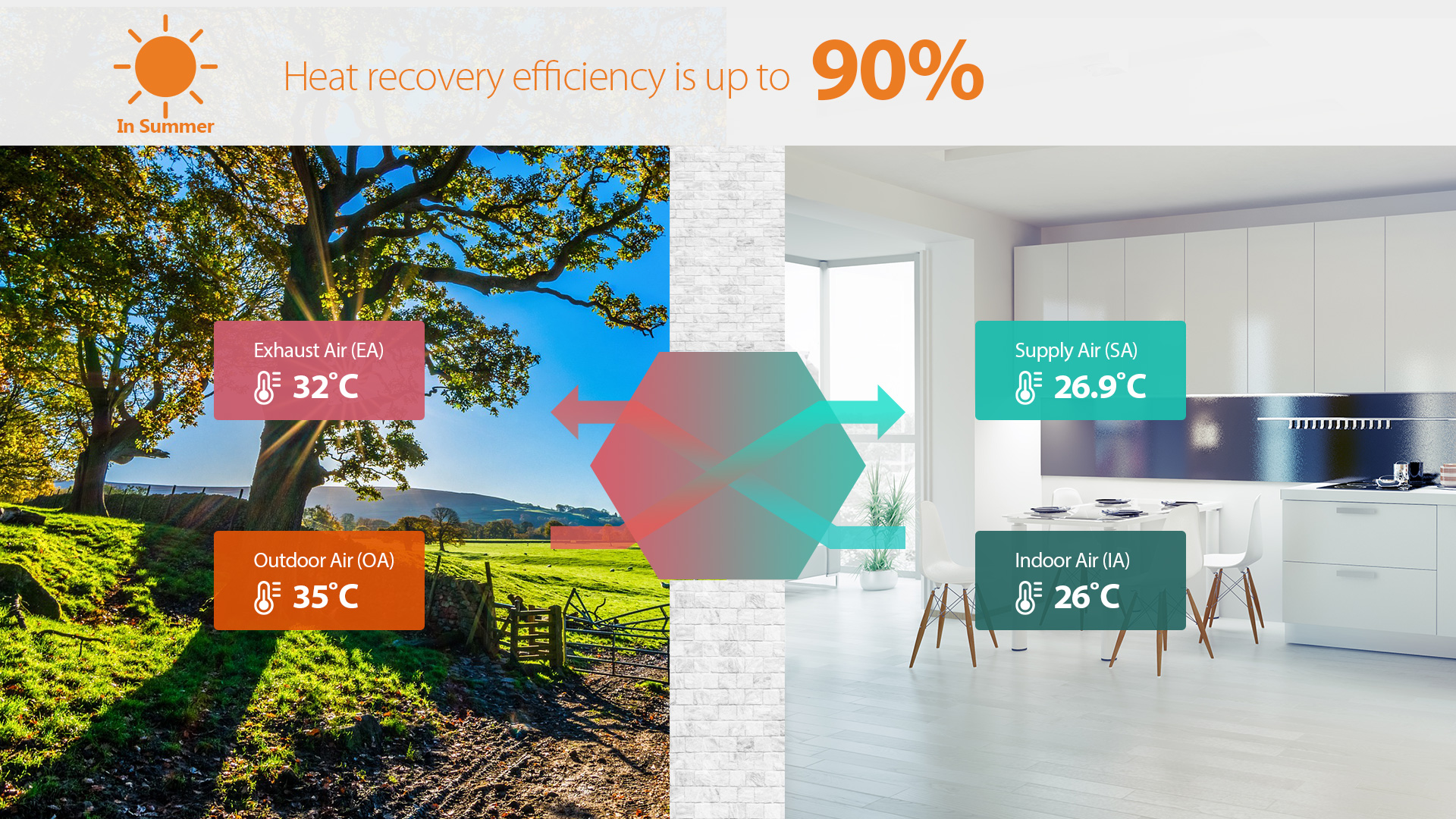 Motor for Top Port Vertical Heat Recovery Ventilator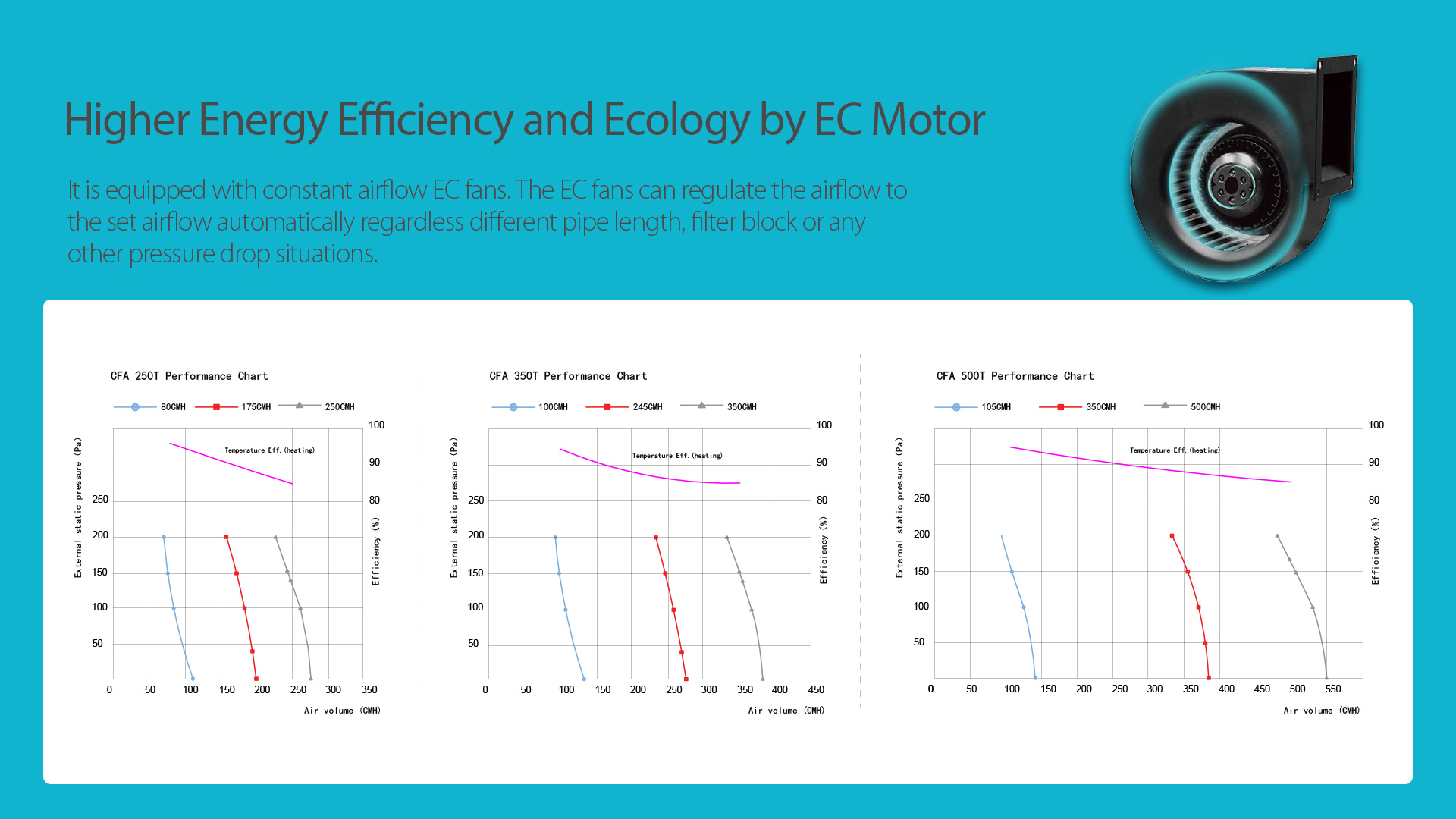 Controllers for Top Port Vertical Heat Recovery Ventilator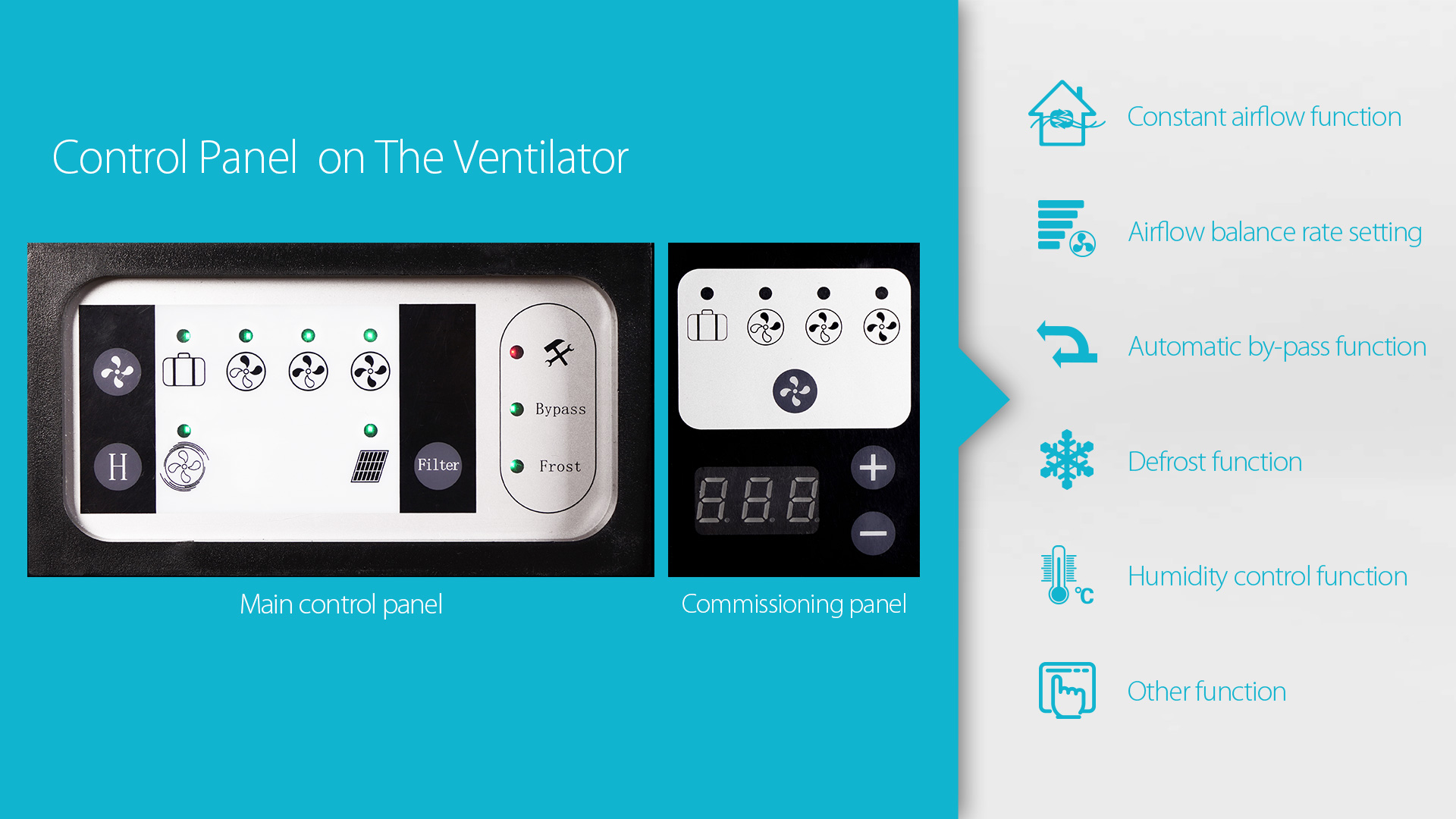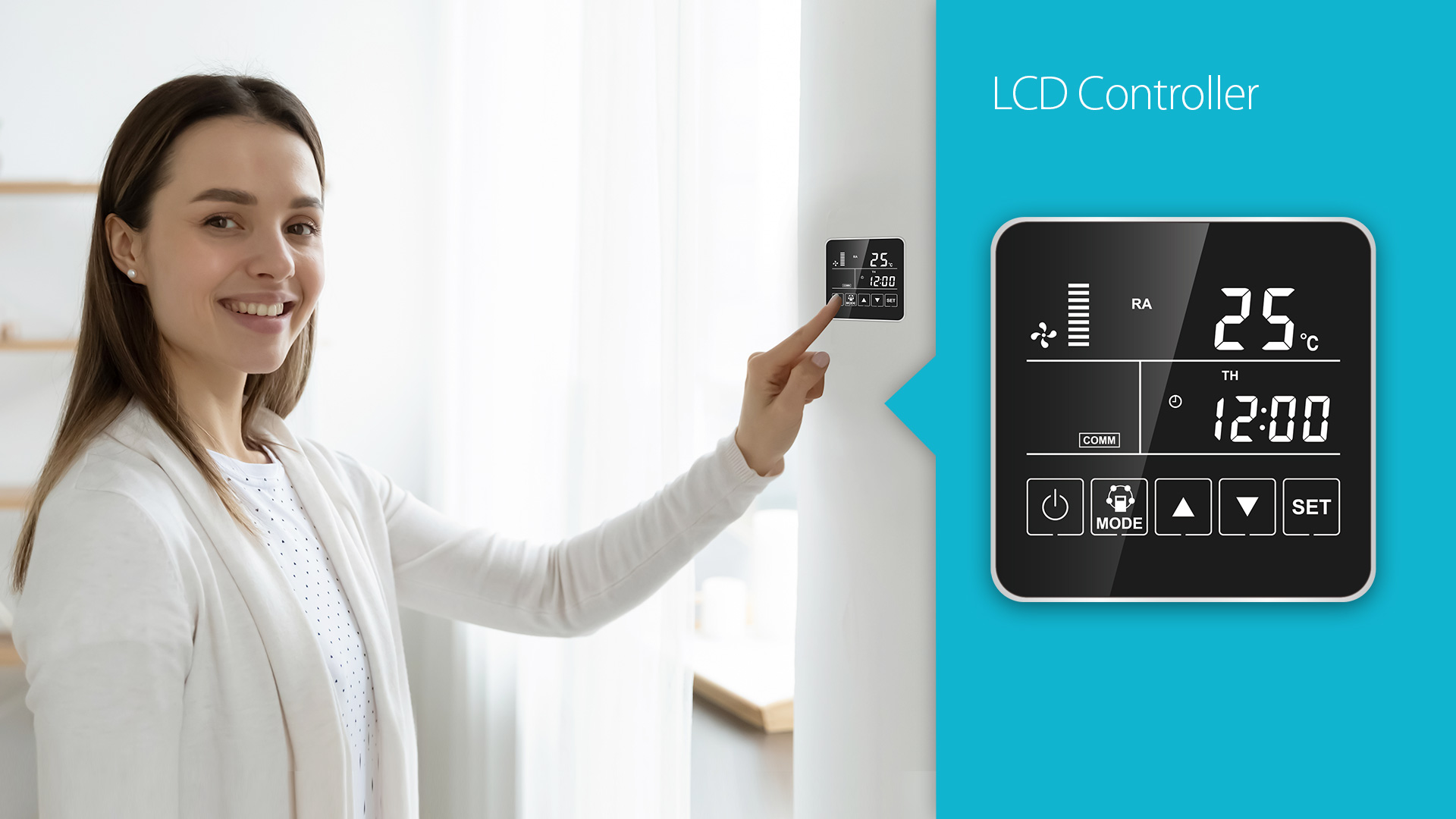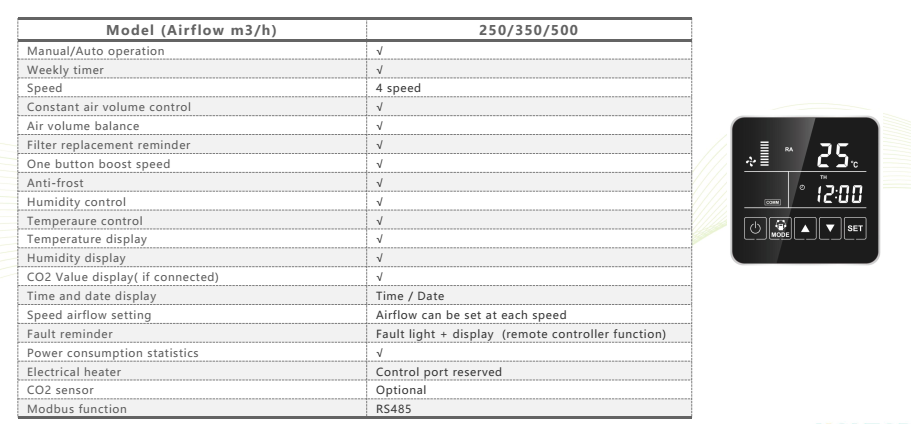 Installation for Top Port Vertical Heat Recovery Ventilator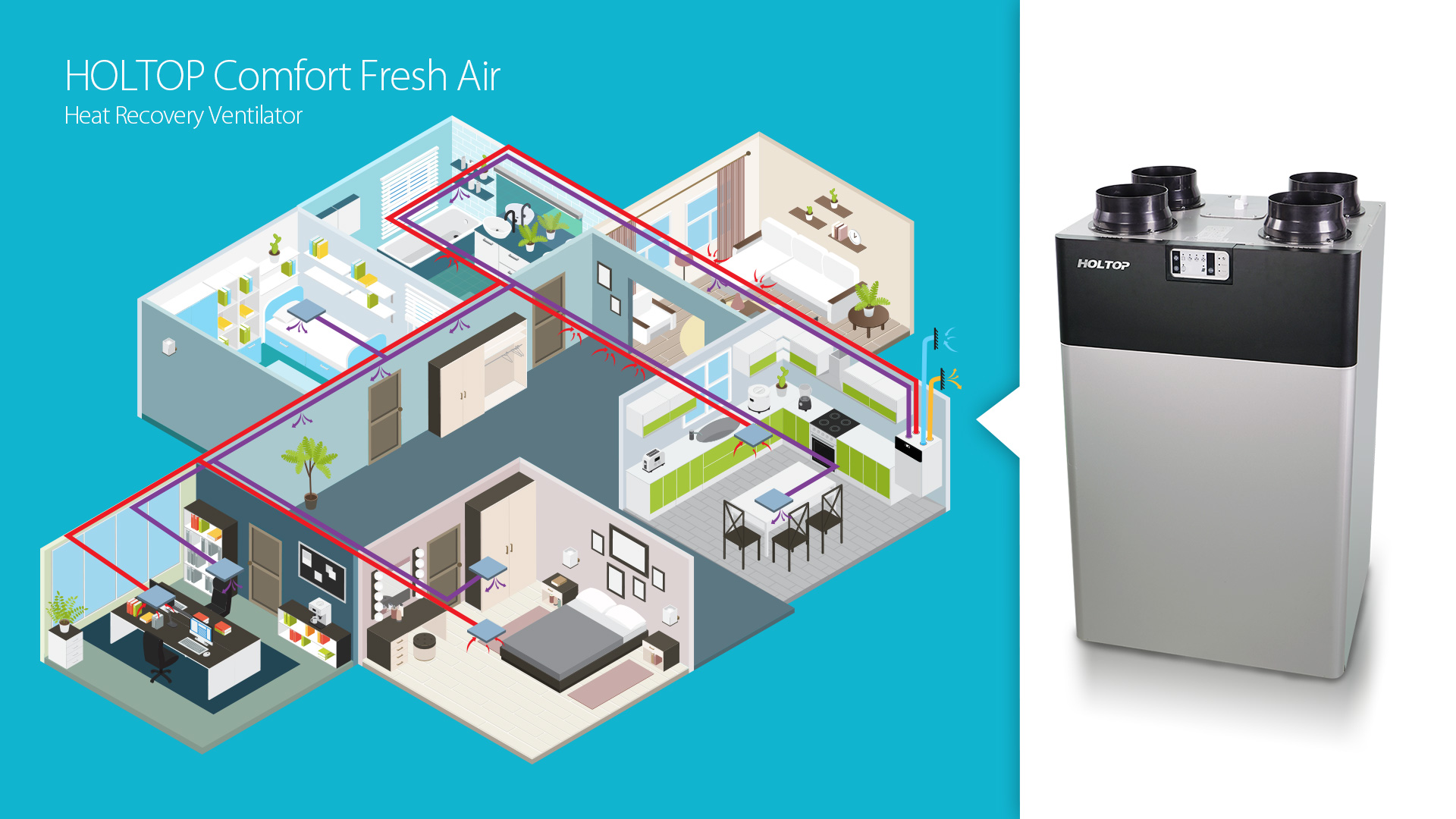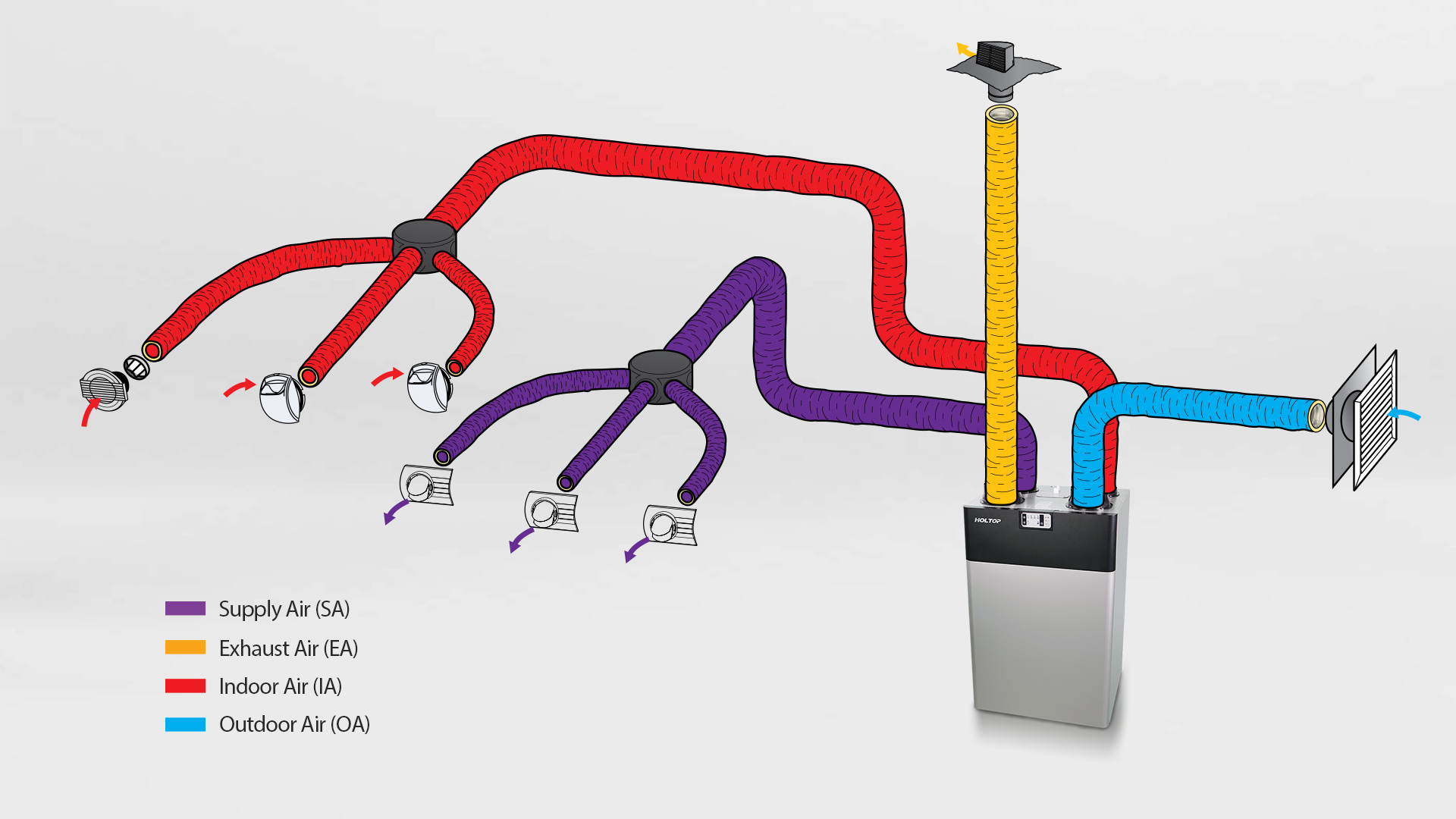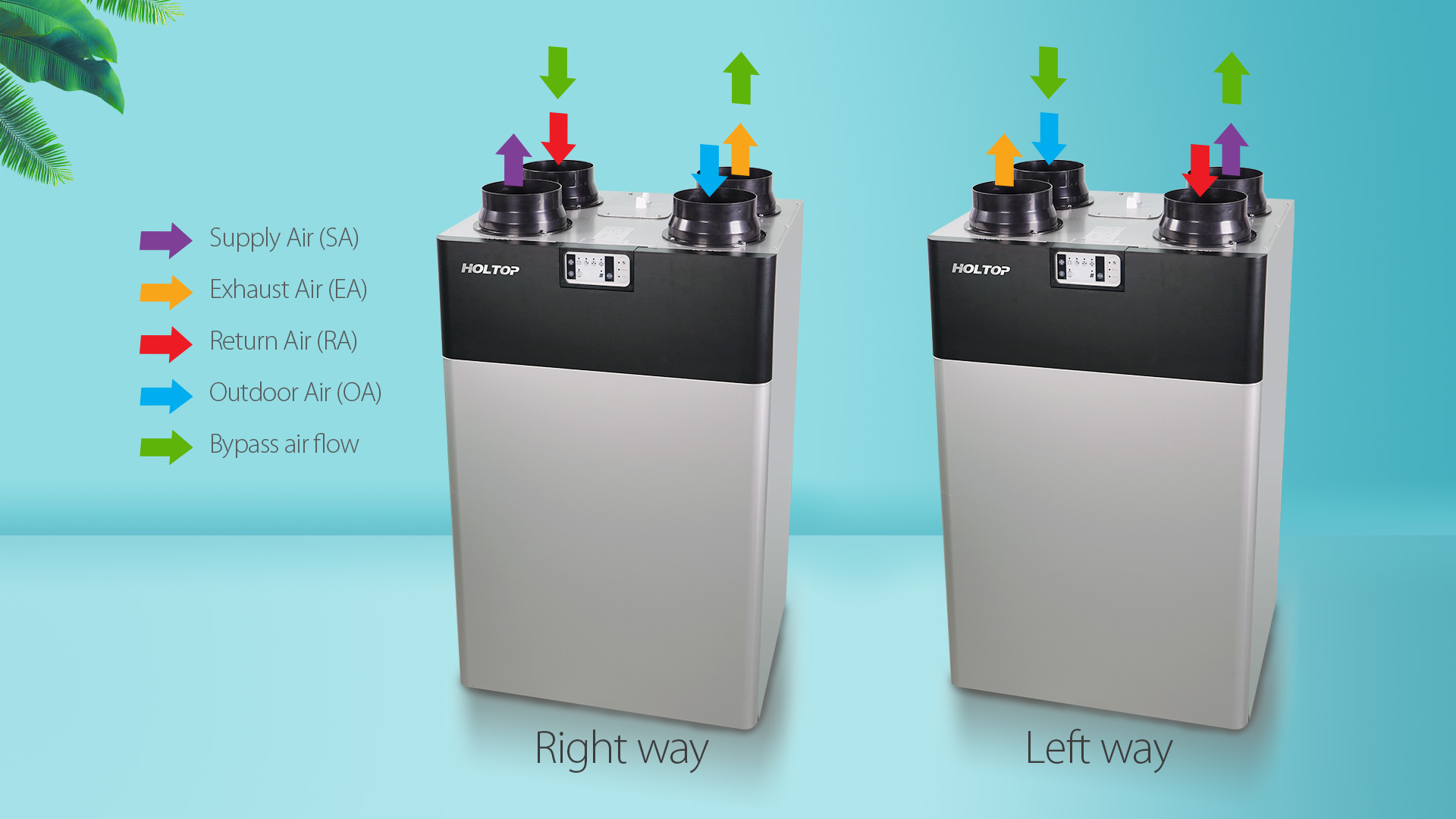 Certificates for Top Port Vertical Heat Recovery Ventilator

Maintenance Tips for Top Port Vertical Heat Recovery Ventilator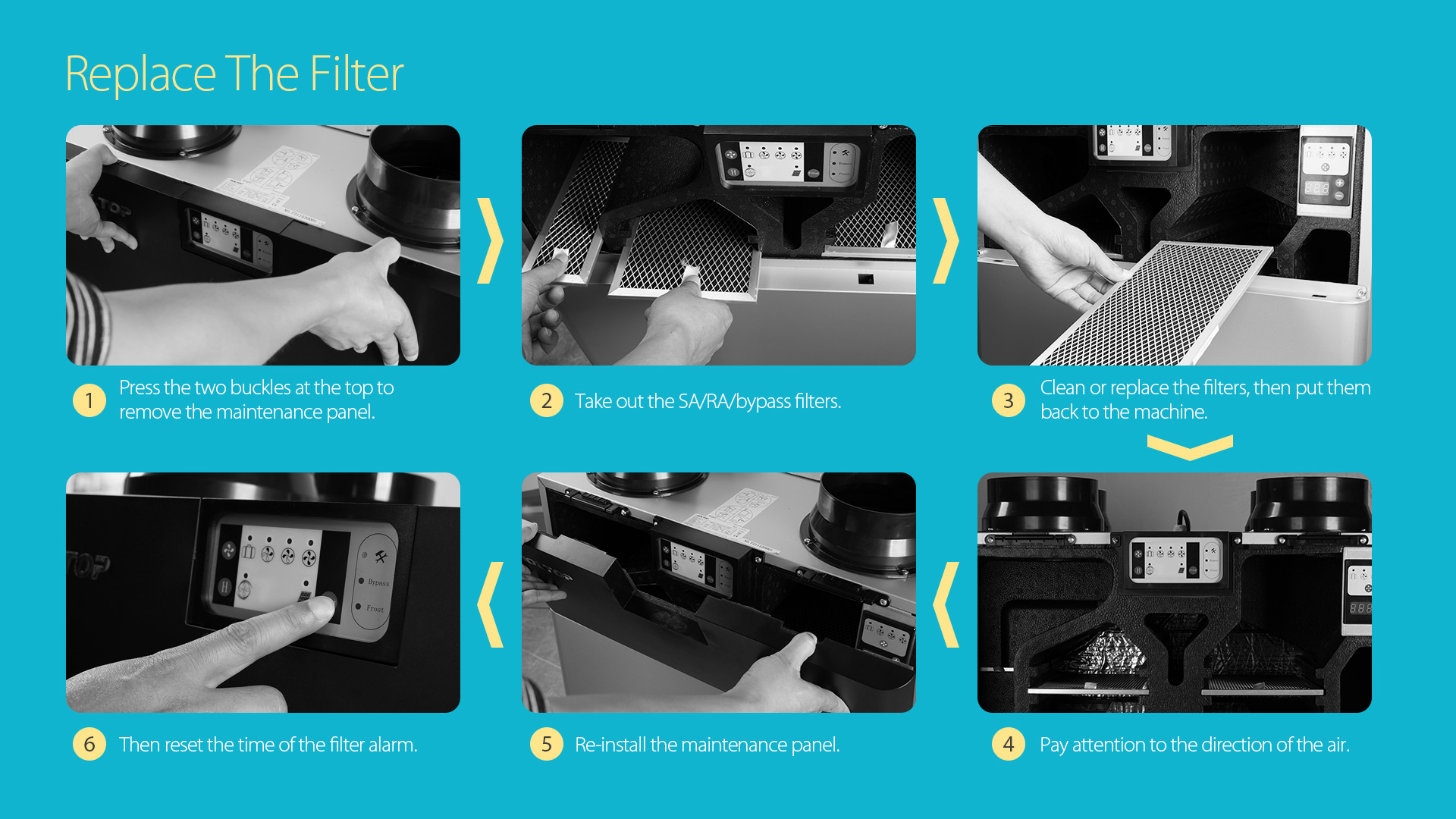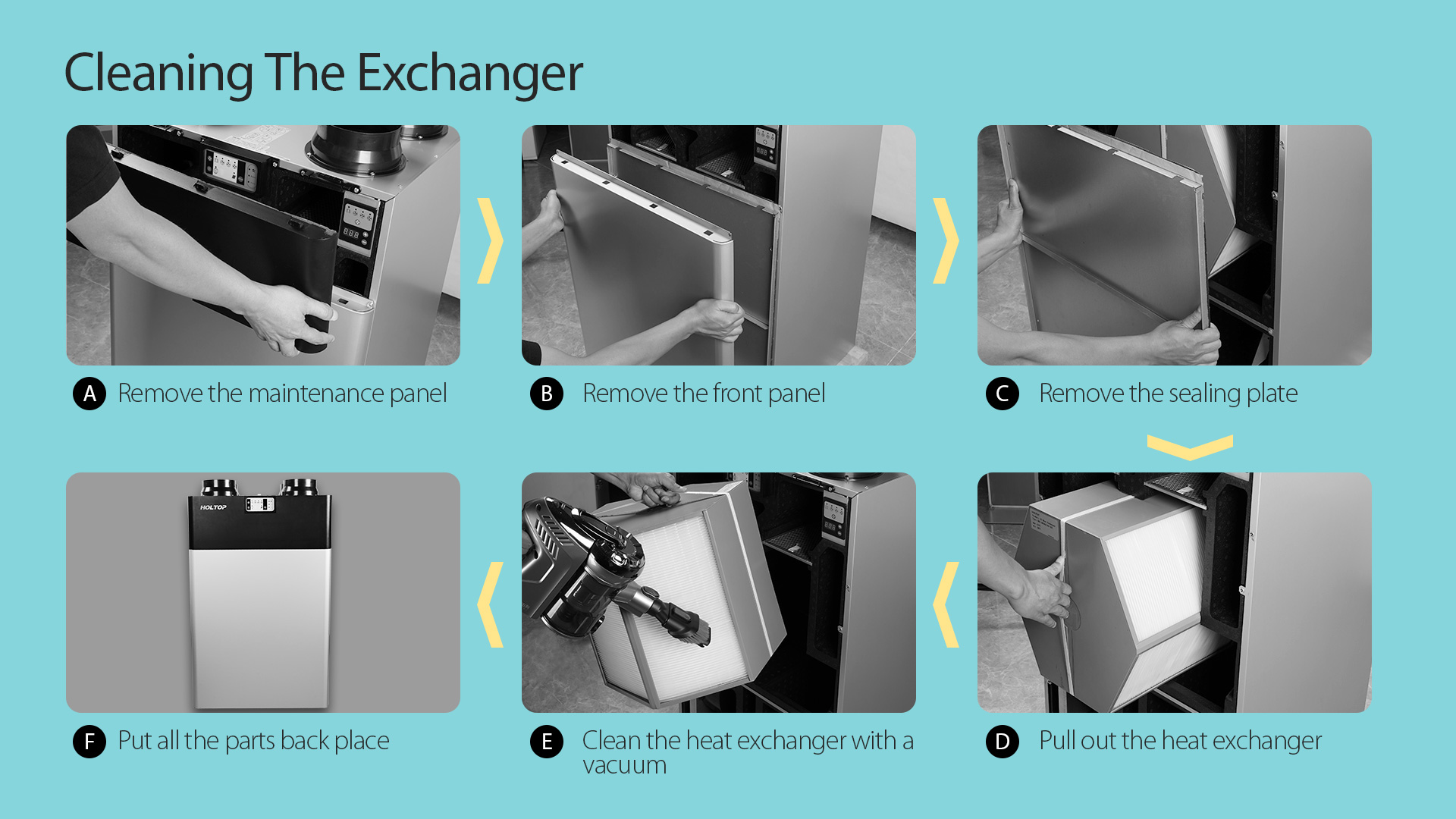 Product Specifications for Top Port Vertical Heat Recovery Ventilator
MODEL No.
CFA 250T
CFA 350T
CFA 500T
Voltage [ V ] / Frequency [ Hz ]
230V/50Hz
Airflow [ m³/h ]
250
350
500
External Static Pressure [ Pa ]
130
150
160
Temperature Efficiency at Rated Airflow [ % ]
85
85
85
Max Temperature Efficiency [ % ]
95
95
95
Rated Power [ W ]
170
320
480
Noise [ dB(A) ]
35
37
39
Energy Efficiency Class
A
A
A
Weight [ kg ]
40
40
50



Product Size for Top Port Vertical Heat Recovery Ventilator

Watch the introduction video and subscribe Holtop Youtube Chanel for latest update
---
---