DX Coil Air Handling Units AHU
Product Detail
Product Tags
Combined with core technology of HOLTOP AHU, DX (Direct Expansion) coil AHU provide both AHU and outdoor condensing unit. It's an flexible and simple solution for all building area, such as mall, office,Cinema,School etc.
DX Air handing unit is taking advantage of air as the heating or cooling source, which is a kind of integrated equipment with both cold and heat sources. It is composed of an outdoor air-cooled condensation unit (outdoor unit) responsible for providing cooling and heating refrigerant and an indoor unit responsible for air handling directly, and the outdoor unit and indoor unit connected through a refrigerant pipe. The DX air conditioning unit does not require cooling towers, cooling water pumps, boilers, and other accessories for auxiliary pipe fittings. This system is simple structure, saving space, and easy to install and maintain.
Holtop HJK series of direct-expansion heat recovery purification air-conditioning unit is integrated into its core air to air heat recovery technology, and years of air handling unit manufacturing process,using high-quality brand refrigeration components and independent research outdoor condensing unit. The indoor unit can be equipped with a variety of air to air heat recovery devices such as wheel, plate fins, and plates heat exchanger, which high efficiently recovers the energy from the indoor exhaust air. At the same time, it can also be configured to filter, heating, humidification and other sections to meet comfortable or production process air conditioning requirements. Internal smooth panel and a very low air leakage rate suit the standard of purified air conditioning. Compared with centralized and semi-centralized air handling systems, this system arrangement is simpler and more flexible,and it is widely apply to shopping malls, office buildings, apartments, cinemas,
schools etc.

Indoor Unit Combination Mode
Standard Combination Mode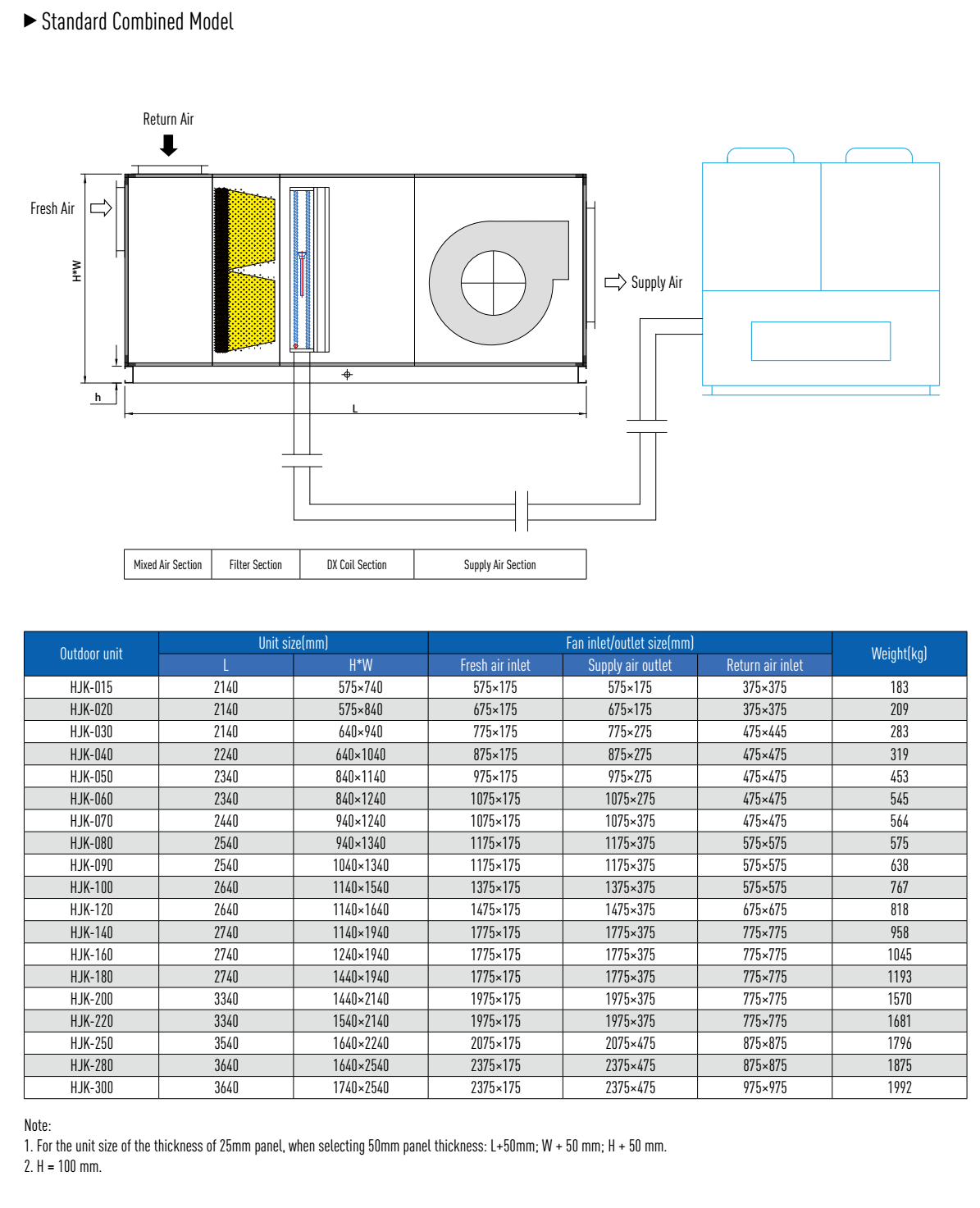 Plate or Plate Fin Heat Exchanger Combination Mode Type 1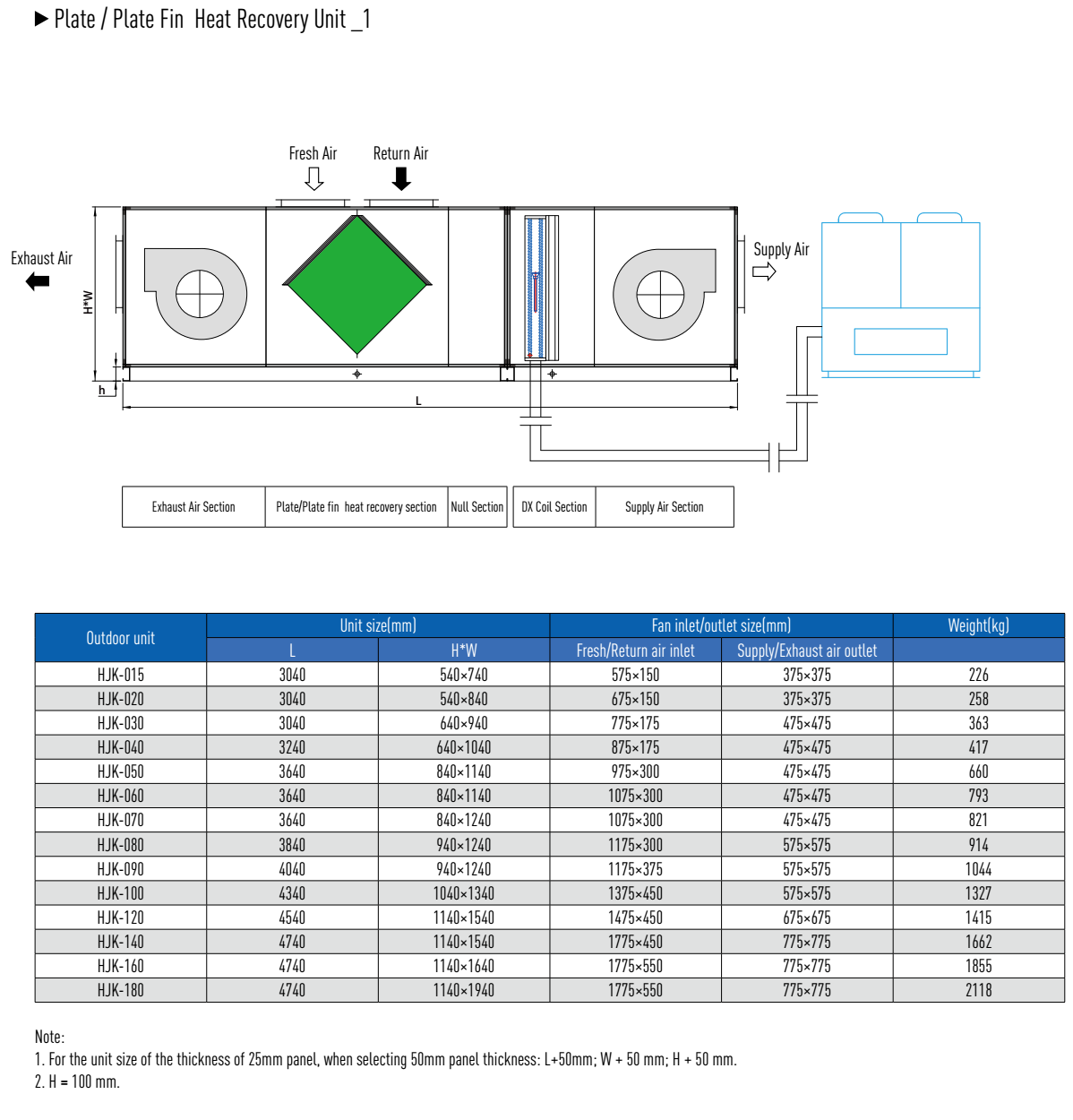 Plate or Plate Fin Heat Exchanger Combination Mode Type 2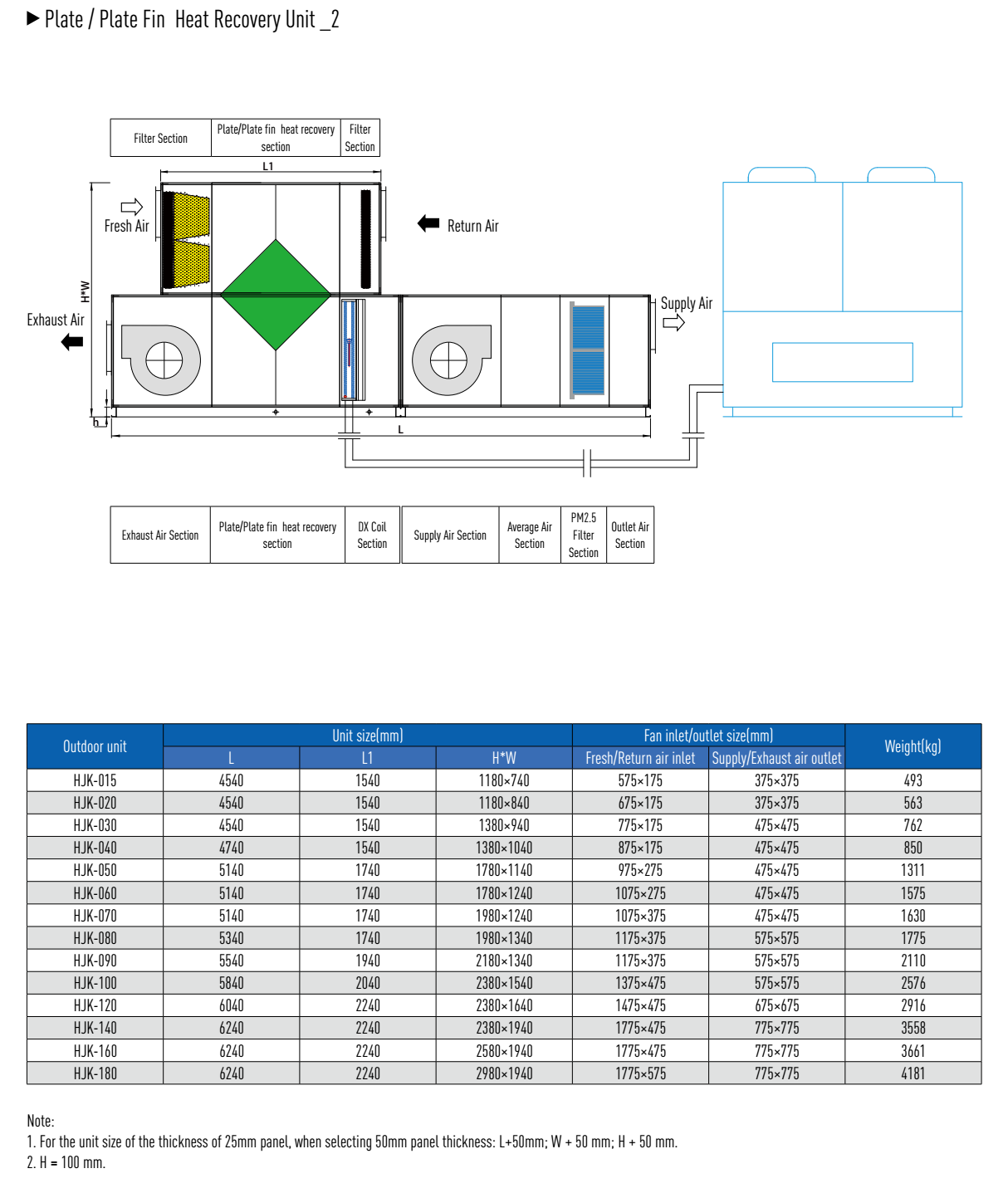 Plate or Plate Fin Heat Exchanger Combination Mode Type 3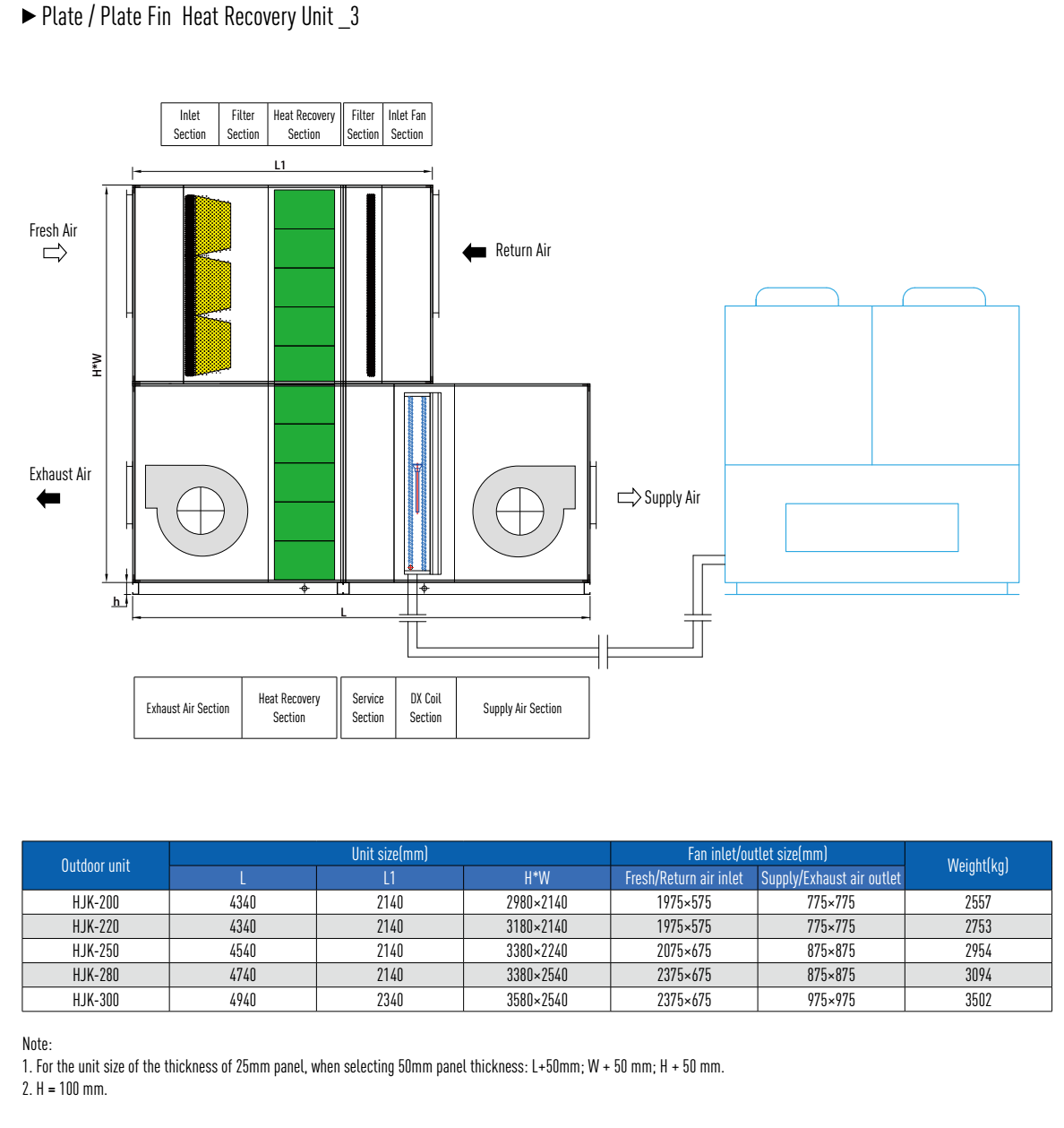 Rotary Heat Exchanger Combination Mode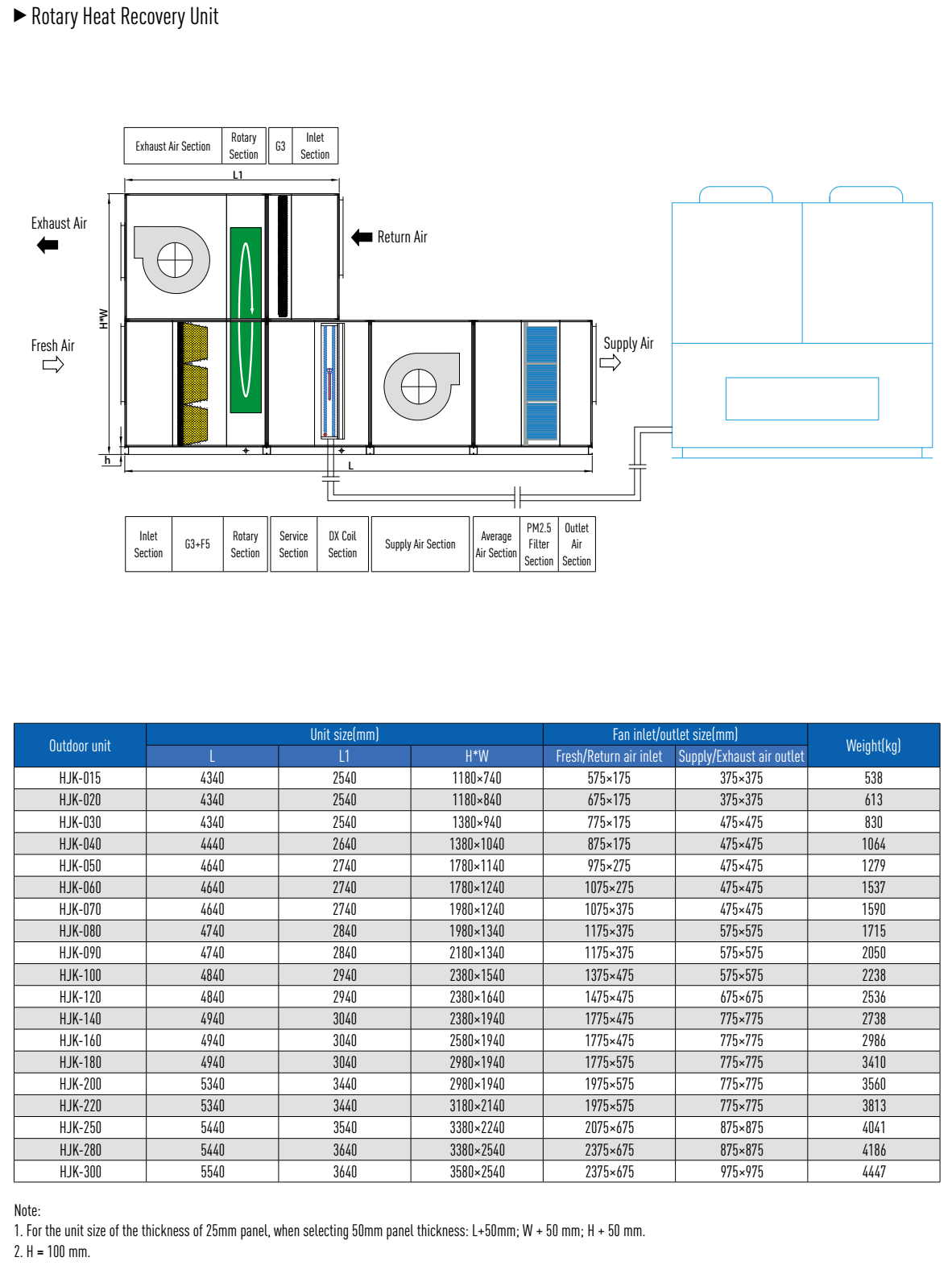 More specification, please check the catalogue.
---
Previous:
Industrial Air Handling Units AHU
---