Yunjingshan Hospital is one of the four "combined" tertiary hospitals in Wuhan after the epidemic, and is the largest of them all, known as the "permanent version of Leishenshan Hospital". The project will start in November 2020 and is expected to be officially delivered in October 2021.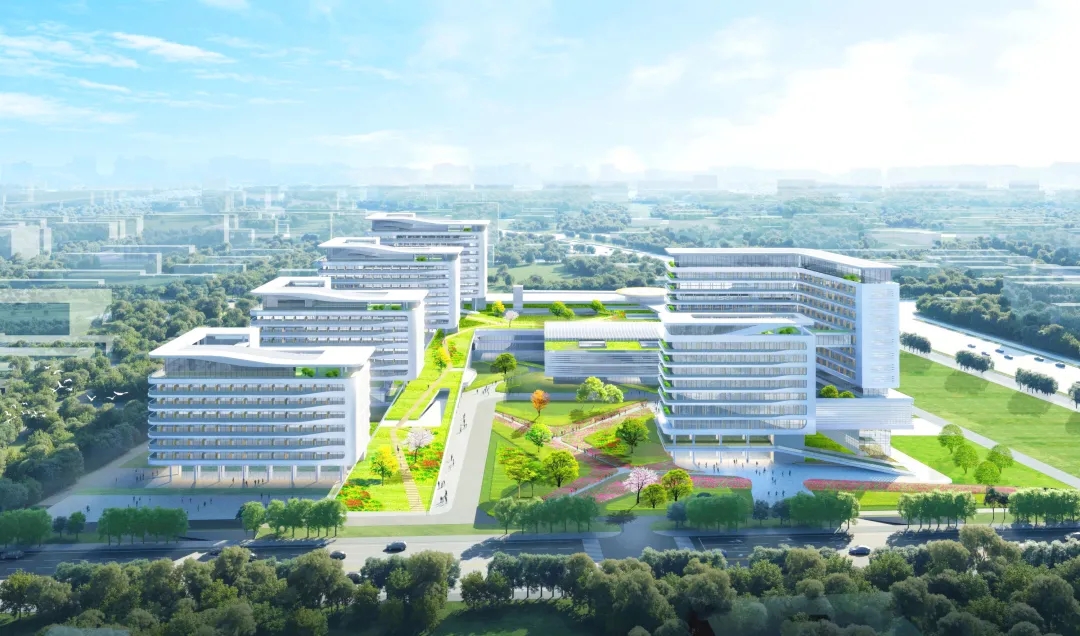 HGICS
Wuhan Yunjingshan Hospital
Wuhan Yunjingshan Hospital, with a total construction area of 252,000 square meters, is the largest combined hospital of Wuhan's "four districts and two hospitals" for major epidemics. Normally, the hospital is used as a "convalescing hospital", but in the event of a major public health emergency, it can be quickly converted into a hospital for infectious diseases, with 1,000 emergency beds reserved to provide strong protection against public health emergencies.
The HOLTOP digital fresh air conditioning system plays an important role in the conversion of the controlling the epidemic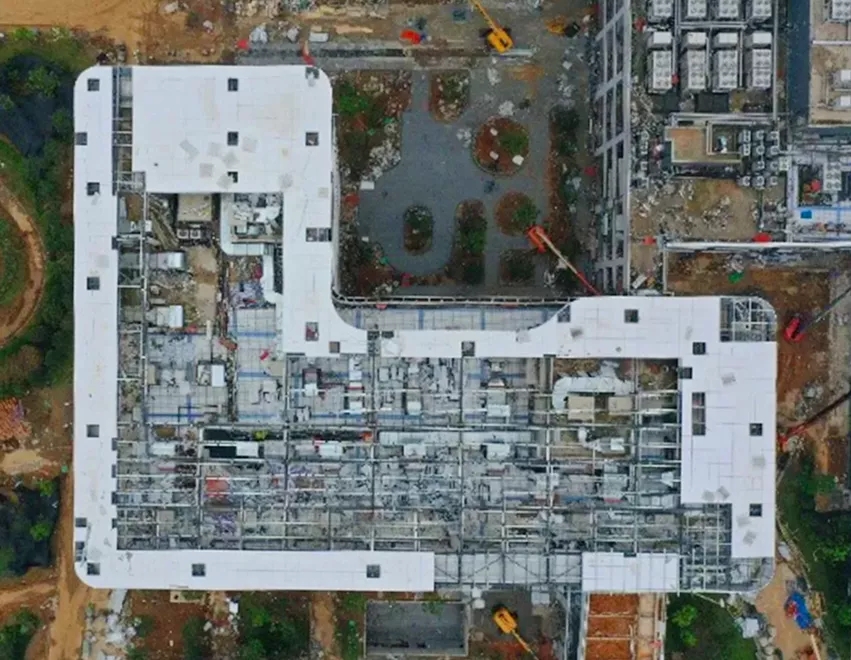 Wuhan Yunjingshan Hospital installed 150 sets of HOLTOP digital fresh air handling units to achieve rapid conversion between normal and epidemic times, meeting the system's requirements of safety, simplicity, applicability, economy and energy-saving.
Tailor-made - A set of equipment solving the conversion
HOLTOP's digital fresh air conditioning system is designed in a co-ordinated manner according to the needs of Yunjingshan Hospital and is tailored to the requirements of different periods of epidemic control in terms of air supply and exhaust air volume, filtration requirements, pressure gradients, airflow organization and system zoning, enabling 1 set of equipment to complete the changeover into epidemic mode.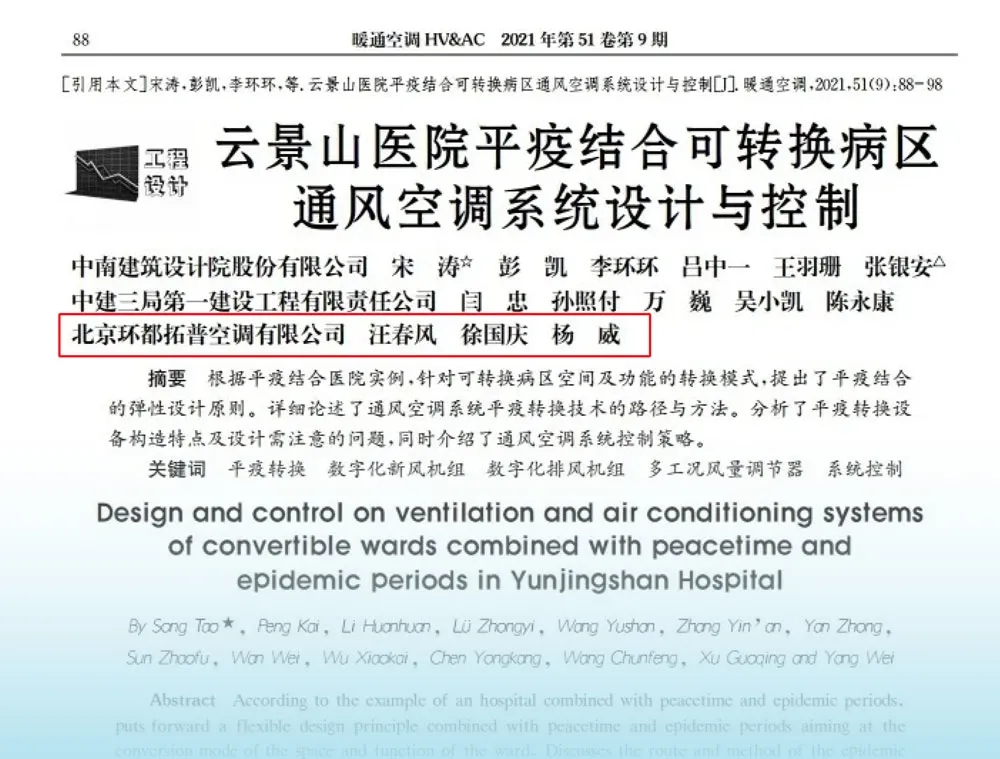 Dual EC fans - Energy efficient and fast conversion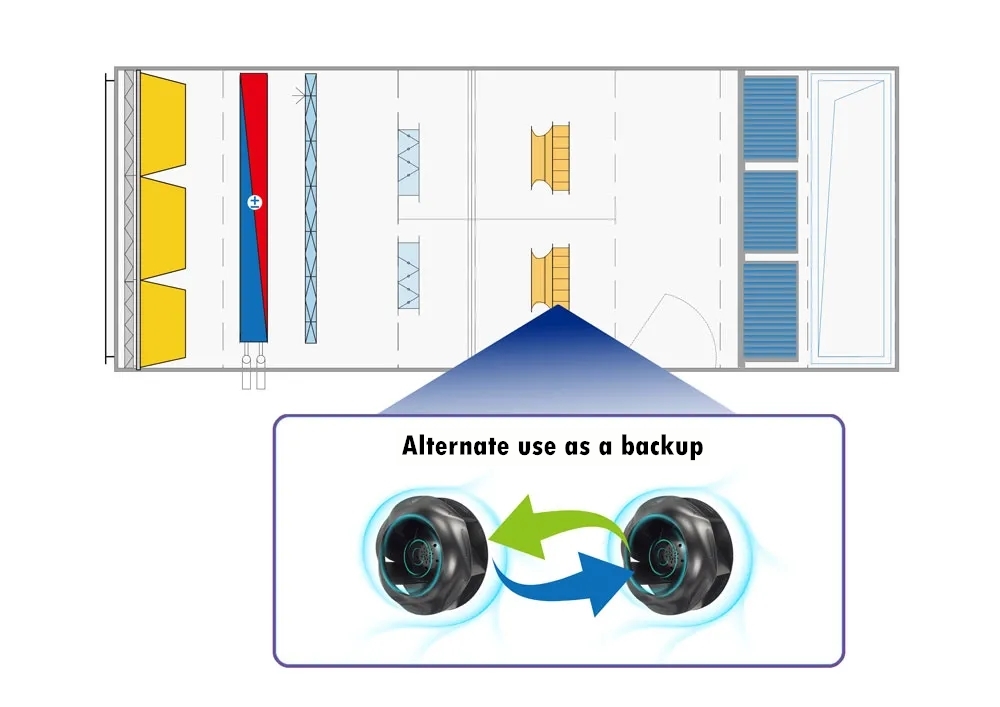 The HOLTOP digital unit is specially designed and produced according to the epidemic changeover mode. It uses energy-efficient double EC fans, with a single fan running during normal times. 2 fans are used alternately as a backup. In case of an epidemic the two fans run simultaneously, allowing for a quick change of epidemic status.
Filtering systems – Building a wall of security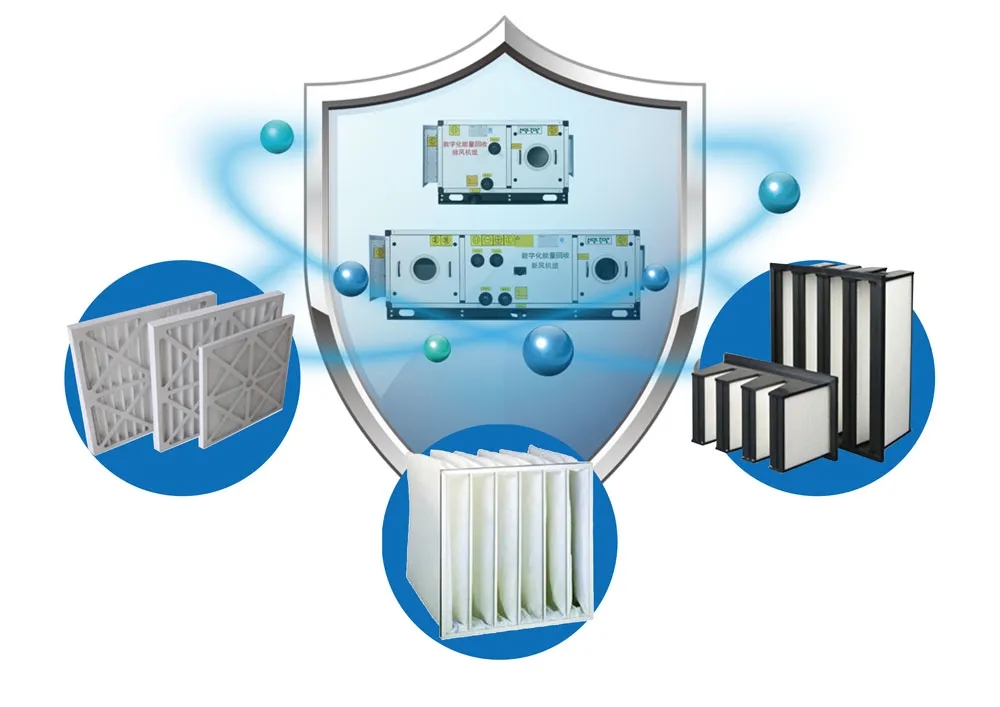 According to the air quality requirements of different areas, a reasonable mix of coarse, medium and high efficiency filters. Some of the high efficiency filters are not normally installed and will be installed when the epidemic strikes. The units are all set up in the clean area machine room to facilitate maintenance during epidemics and avoid cross contamination.
System control – Enables intelligent changeover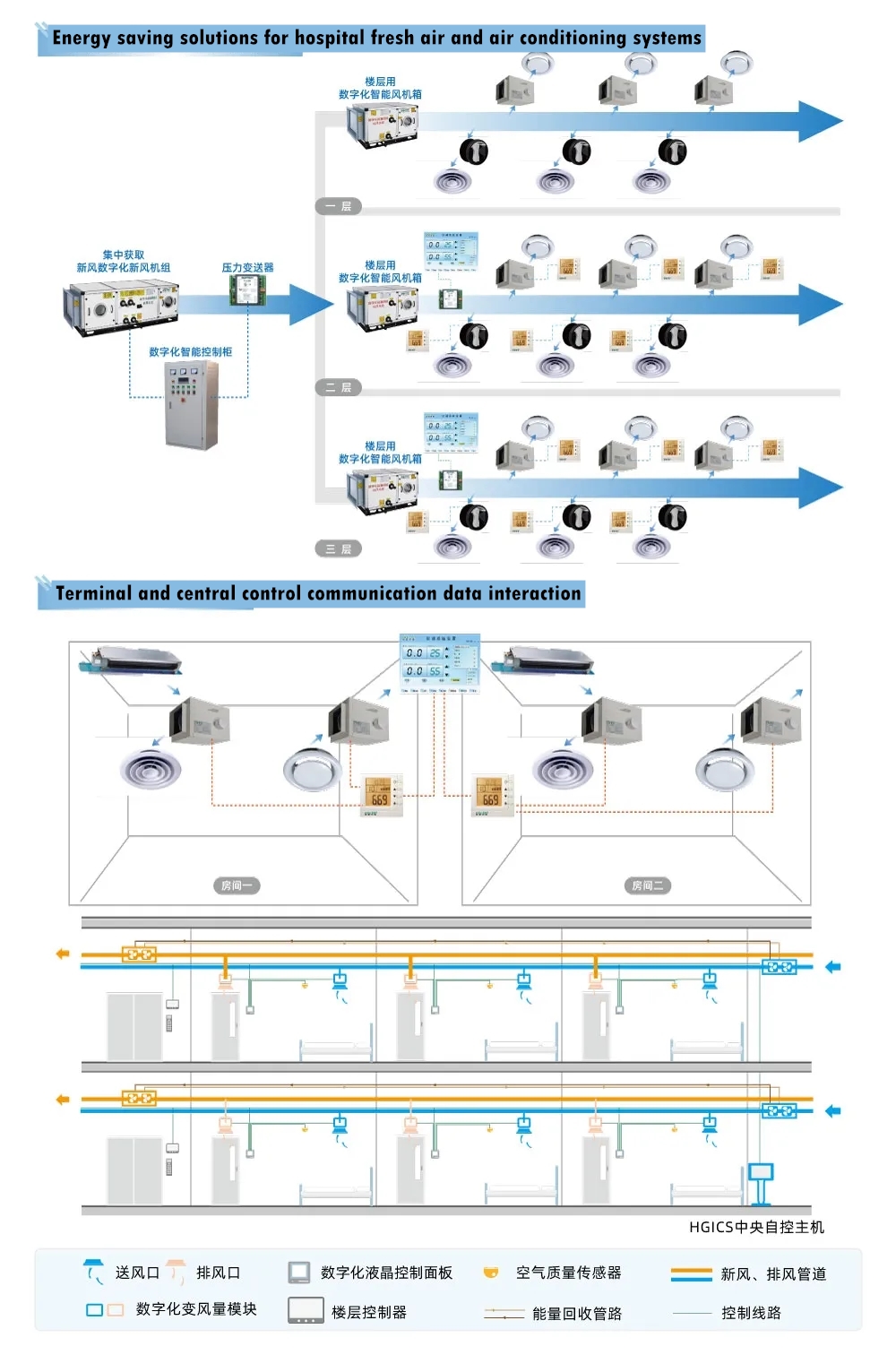 The HOLTOP digital fresh air systems are all connected to the central control system, so that the operating status of the system can be grasped in real time, and the indoor and outdoor air status can be monitored in real time. According to different needs, it real-time adjusts the air parameters, indoor pressure gradients, etc. And the epidemic conditions can be switched via the building automation (BA) system, with rapid response and intelligent switching.
The HOLTOP digital fresh air conditioning system can be systematically tailored to different hospital buildings to meet the needs of the pandemic conversion for air quality, air safety, low energy consumption and intelligence. It has been widely used in many hospital buildings in China and has achieved good results in applications.
Guiyang Third People's Hospital Phase II Fever Clinic
Baofeng County People's Hospital
Affiliated Hospital of Shandong University of Traditional Chinese Medicine
Nantong Central Innovation District Medical Complex
Binzhou People's Hospital
Lianyungang Donghai Women's and Children's Hospital
Wuhan Huangpi District People's Hospital
Jianshi County People's Hospital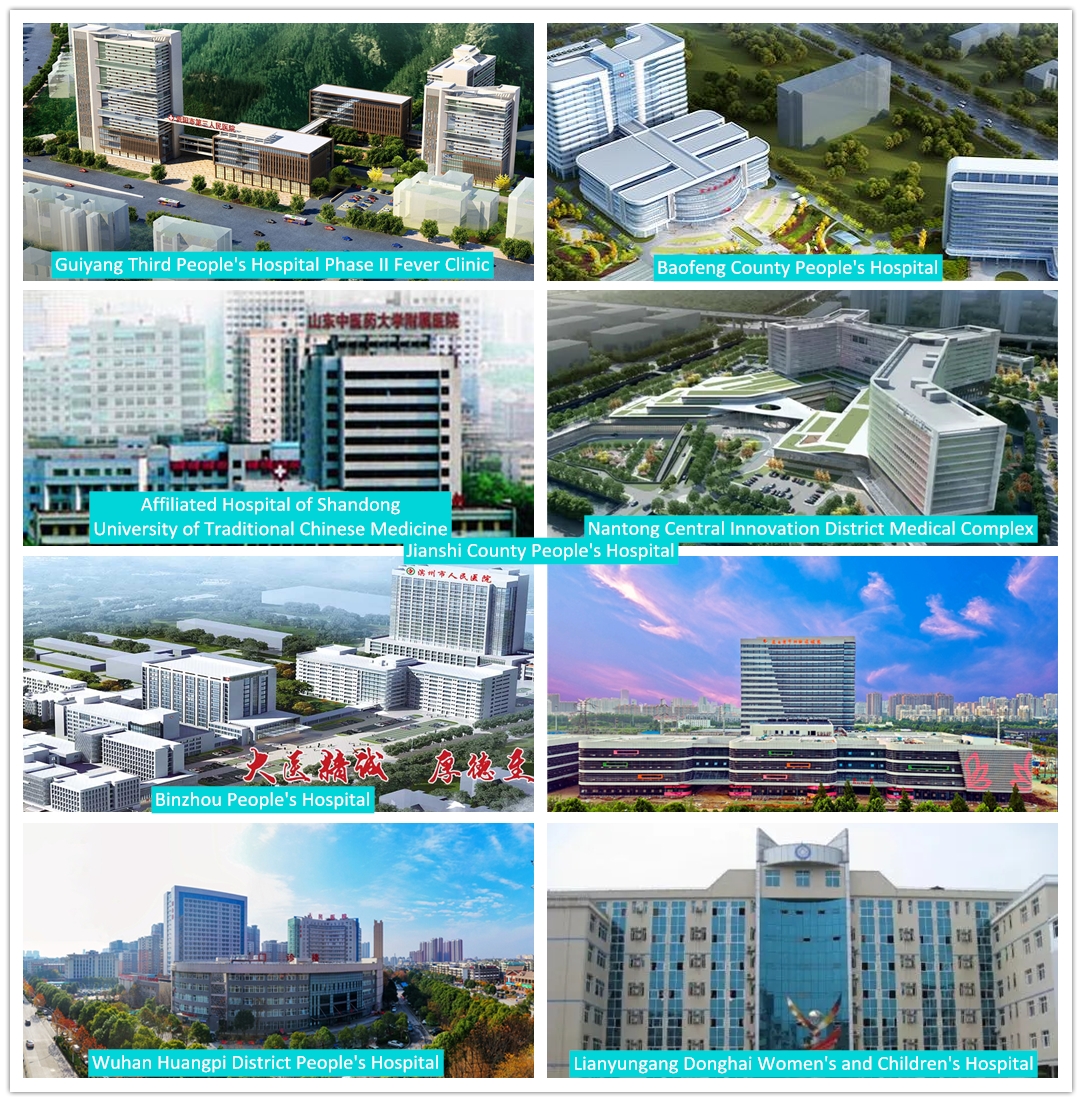 The COVID-19 outbreak has had a dramatic impact on public health and safety in countries all over the world and has exposed the shortcomings in the design of general hospitals for epidemic prevention. The HOLTOP digital air conditioning system will play an important role in the new hospital air conditioning system.
---
Post time: Sep-28-2021