According to the study, this coronavirus is mainly spread by air-borne droplets. Therefore, vertical temperature difference, ventilation rate and humidity in the surrounding air are highly relevant to the spread of this virus.
A research done by BJØRN E, NIELSEN P V.[1] and ZHOU Q, QIAN H, REN H,[2] shows that when Thermal Stratification (vertical temperature difference) is large enough, it will cause a phenomenon, called "lock-up", meaning that the exhaled air will stay and move on that temperature layer. This will allow the droplets to travel a longer distance, increasing the risk of human-to-human transmission.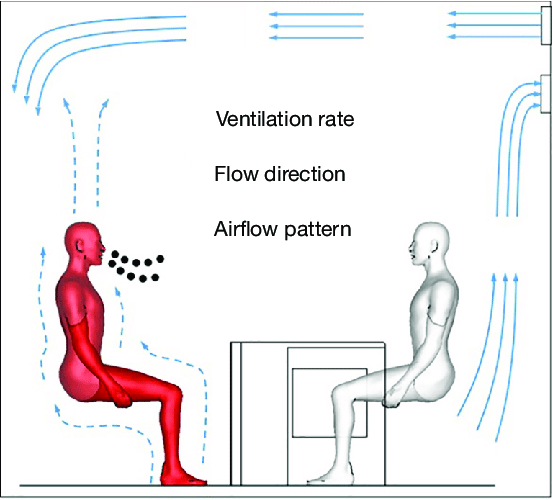 Figure 1. about Three key elements of ventilation affecting the airborne transmission uploaded by Hua Qian
Moreover, in a recent relevant research on avoiding cross infection in Fangzhou Hospital [3], the result shows that an individual will breathe in 88.7% (1m distance from another individual) and 81.1% (0.5m) lesser droplets in 200s, in a Thermal Stratification of 1.08K/m, comparing to 1.5k/m. Thus, increasing the ventilation rate to lower the Thermal Stratification is very necessary in a hospital.
Since the outbreak of the COVID-19 in 2020, HOLTOP has successively designed, processed and produced fresh air purification equipments for many hospital projects including Xiaotangshan Hospital, Huairuo Hospital, Wuhan Hongshan Hospital, etc. As a leader in this industry, Holtop always shoulder such responsibility to bring people fresh air and to be a health guard.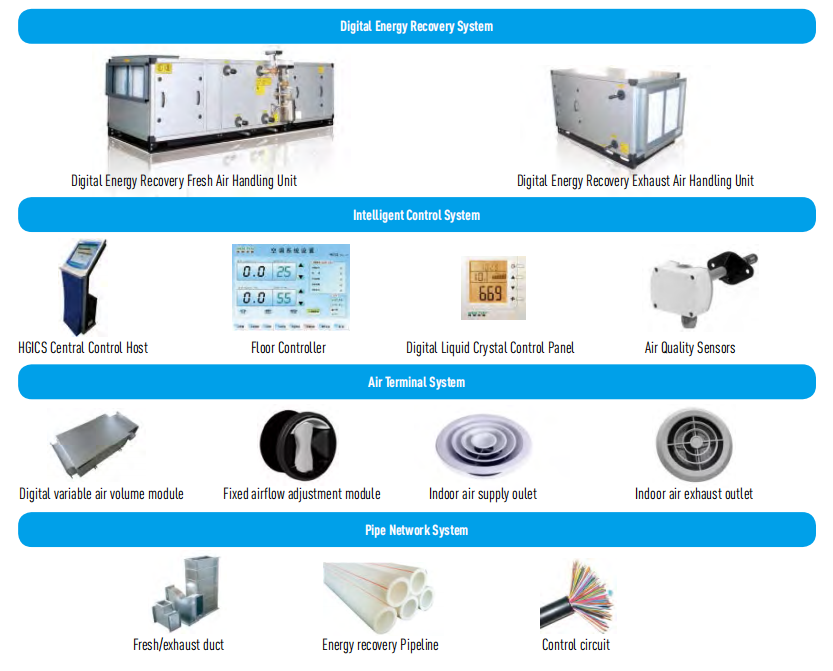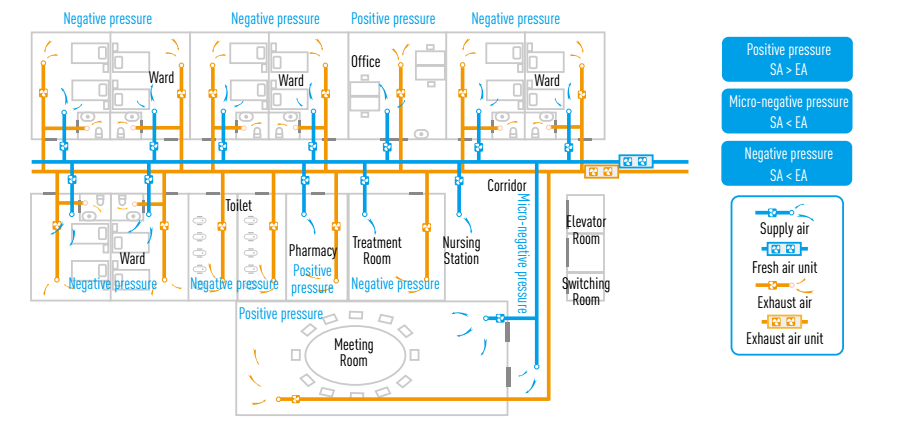 [1] BJØRN E, NIELSEN P V. Dispersal of exhaled air and personal exposure in displacement ventilated rooms[J]. Indoor Air, 2002,12(3):147-164
[2] ZHOU Q, QIAN H, REN H, et al. The lock-up phenomenon of exhaled flow in a stable thermally-stratified indoor environment[J]. Building and Environment, 2017,116:246-256
[3] Extract from <Research on the risk and countermeasures of interpersonal droplet infection in thermal stratified environment>.
---
Post time: Jul-01-2020