Today, as part of President Biden's National COVID-19 Preparedness Plan released March 3rd, the U.S. Environmental Protection Agency is releasing the "Clean Air in Buildings Challenge," a call to action and a concise set of guiding principles and actions to assist building owners and operators with reducing risks from airborne viruses and other contaminants indoors. The Clean Air in Buildings Challenge highlights a range of recommendations and resources available to assist with improving ventilation and indoor air quality, which can help to better protect the health of building occupants and reduce the risk of COVID-19 spread.
"Protecting our public health means improving our indoor air quality. Today, EPA is following through on President Biden's plan to move our nation forward in a healthy, sustainable way as we fight COVID-19. Throughout the pandemic, building managers and facility staff have been on the frontlines implementing approaches to protect and improve indoor air quality to reduce risks and keep their occupants safe and healthy, and we are so grateful for their efforts," said EPA Administrator Michael S. Regan. "The Clean Air in Buildings Challenge is an important part of helping us all to breathe easier."
Infectious diseases like COVID-19 can spread through the inhalation of airborne particles and aerosols. In addition to other layered prevention strategies like vaccination, actions to improve ventilation, filtration and other proven air cleaning strategies can reduce the risk of exposure to particles, aerosols, and other contaminants, and improve indoor air quality and the health of building occupants.
Key actions outlined in the Clean Air in Buildings Challenge include:
·  Create a clean indoor air action plan,
·  Optimize fresh air ventilation,
·  Enhance air filtration and cleaning, and
·  Conduct community engagement, communication and education.
While the recommended actions cannot completely eliminate risks, they will reduce them. The Clean Air in Buildings Challenge presents options and best practices for building owners and operators to choose from, and the best combination of actions for a building will vary by space and location. Such steps would depend upon public health guidance; who and how many people are in the building; the activities that occur in the building; outdoor air quality; climate; weather conditions; the installed heating, ventilation, and air conditioning (HVAC) equipment; and other factors. American Rescue Plan  and Bipartisan Infrastructure Law funds can be used to supplement investments in ventilation and indoor air quality improvements in public settings.
EPA and the White House COVID-19 Response Team consulted with the Centers for Disease Control, the Department of Energy, and several other Federal agencies with roles in promoting healthy indoor air quality in buildings to develop the Clean Air in Buildings Challenge.  Today's announcement also highlights an array of resources to help building owners and operators meet the Challenge.  The document will be made available in Spanish, Chinese Simplified, Chinese Traditional, Vietnamese, Korean, Tagalog, Arabic and Russian.
Holtop has been established for 20 years from 2002 to 2022, and it has deep development in air treatment, and innovation to lead the industry. Holtop products and services are used everywhere in every scene of social life. We annually produce 200,000 units of heat and energy recovery ventilators, air conditioners and environmental protection products. According to EPA announce, it suggest resident to keep optimize fresh air ventilation and enhance air filtration and cleaning of the room. Holtop based on the market demand developed lots of residential heat recovery ventilator, such as wall-mounted heat recovery ventilators, floor-standing heat recovery ventilators and vertical heat recovery ventilators. Below are some features of these three heat recovery ventilators: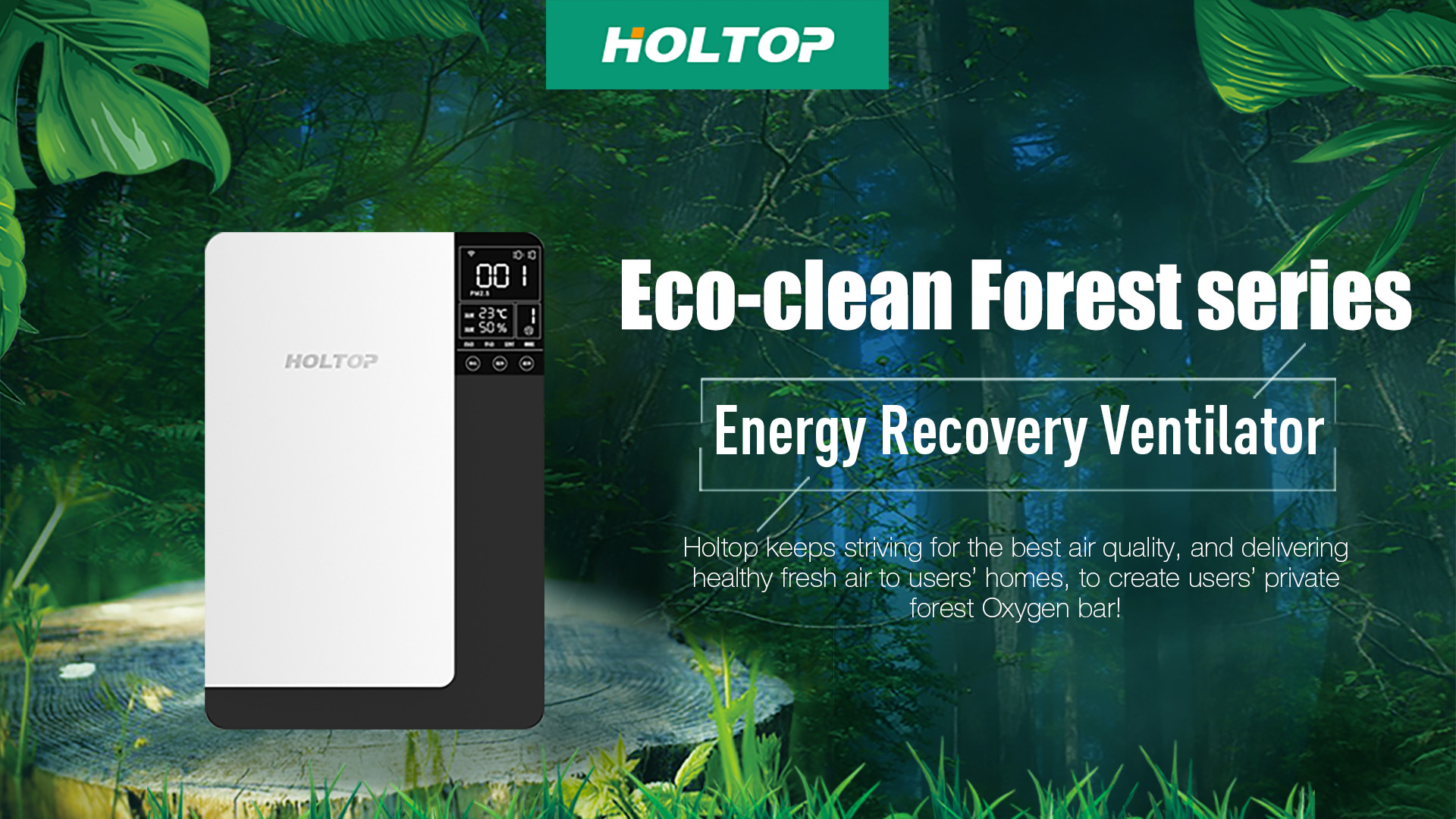 - Easy Installation, do not need to do ceiling ducting
- With an enthapy heat exchanger, efficiency up to 80%
- Built-in 2 brushless DC motor, low energy consumption
- Multiple HEPA purification of 99%
- Indoor slight positive pressure
- Air quality Index(AQI) monitoring
- Silence operation
- Remote control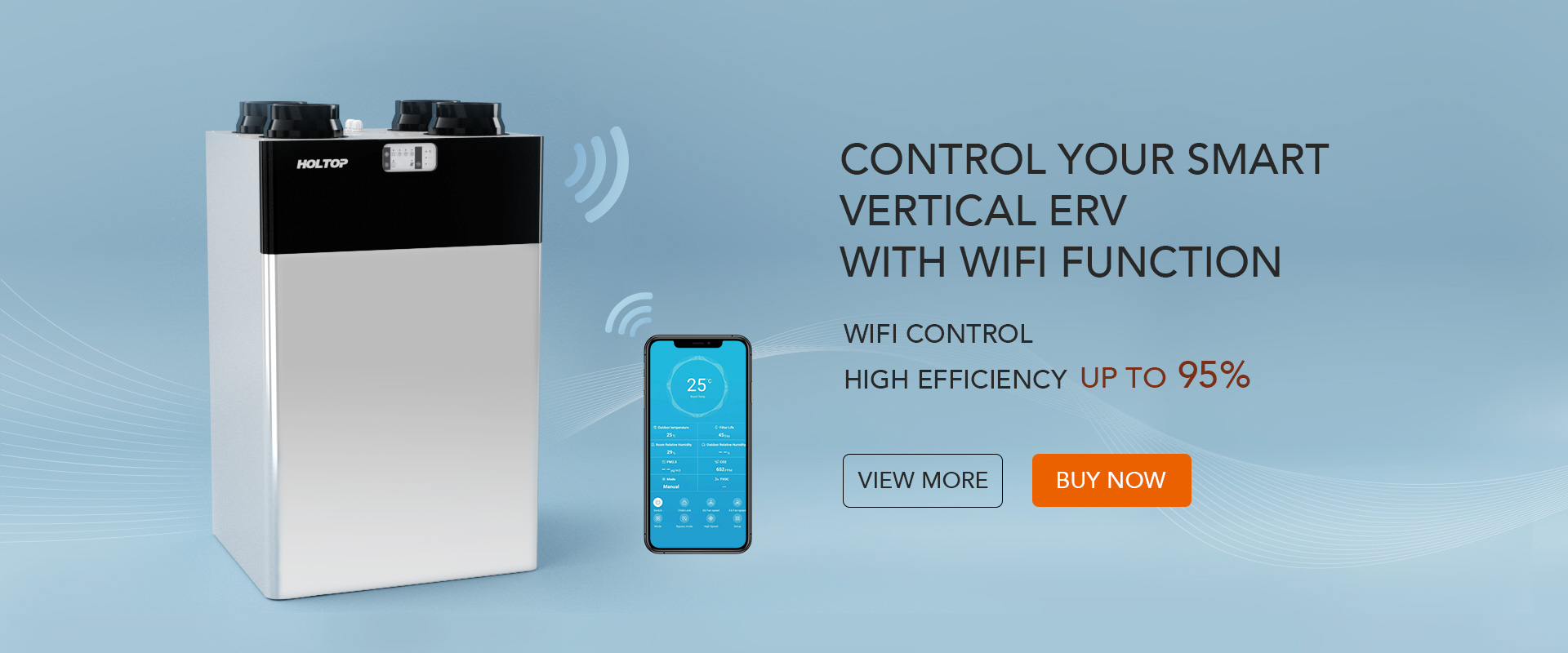 -EPP inner structure
-Constant airflow EC fans
-Various control functions
-Ultra-high heat recovery efficiency -Triple filtration
-99% HEPA filtration
-High efficiency energy recovery rate
-High efficiency fan with DC motors
-Slight positive indoor pressure
-Visual management LCD display
- Remote control
Holtop is dedicated to treat the air more healthier, comfortable and energy-saving.
For more products information, please send us an email~
More information on the Clean Air in Buildings Challenge is available: Clean Air in Buildings Challenge.
---
Post time: May-25-2022