The southern Chinese city of Guangzhou relaxed Covid-19 restrictions in various districts on Wednesday despite the current outbreak of the virus.
Amid recent protests against the country's strict Covid-19 controls, health officials in the manufacturing hub of 19 million people said lockdowns in areas that meet certain conditions should be lifted soon.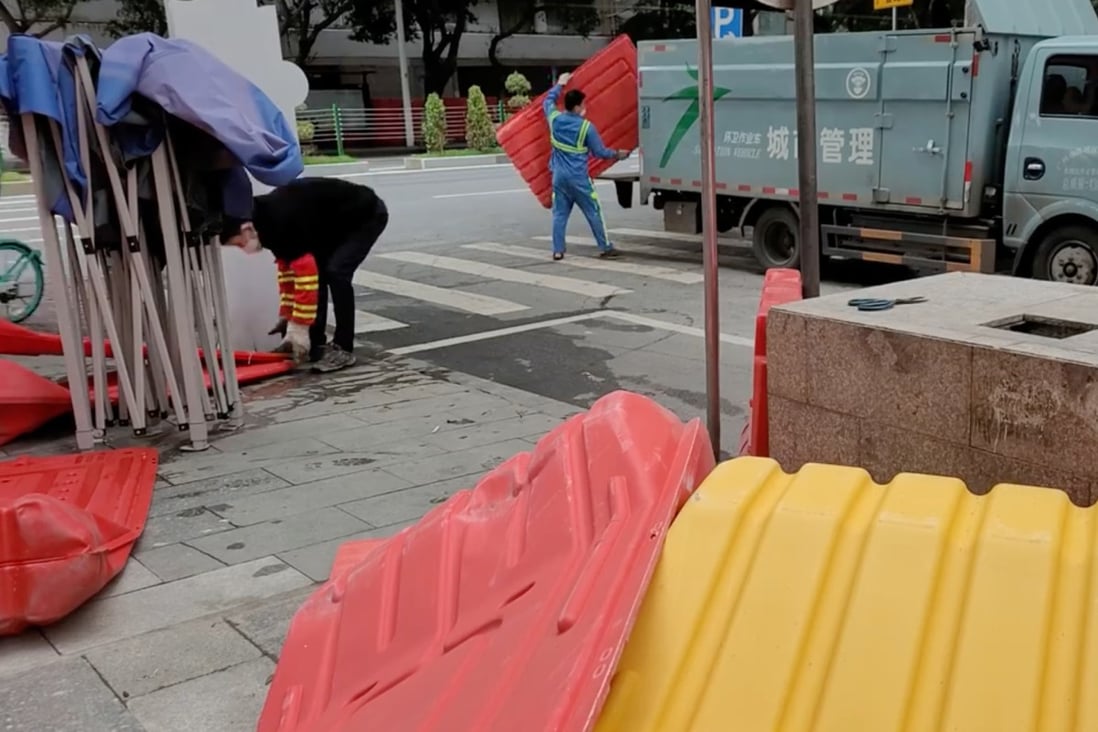 "Lockdowns should be put in place and lifted quickly, as well as ended when it is time, to minimise the inconvenience caused to the public by control measures," Guangzhou health commission deputy director Zhang Yi said on Wednesday.
She added that close contacts of patients who are eligible for home quarantine should do so, while the city tests only people at risk instead of launching mass testing.
In separate announcements, officials from the districts of Baiyun, Liwan and Panyu said all areas under "temporary control" in those respective districts are now deemed low risk. Baiyun, the city's largest district, was locked down for five days from November 21.
Other districts including Conghua, Huadu and Tianhe as well as Haizhu, the current epicentre of the latest outbreak, said they will end "temporary controls" in some parts of those districts.
Local authorities stressed that lifting restrictions does not mean giving up on preventing the spread of the coronavirus, and they urged residents to continue to mask up and avoid gatherings.
The relaxation came after Guangdong's provincial Covid-19 working group met with officials to discuss control measures on Sunday.
Guangdong governor Wang Weizhong said lockdowns should be lifted in a timely manner, and he said he supported the home quarantine measure to minimise the impact of the outbreak on people's lives, according to the official provincial newspaper Nanfang Daily.
The remarks follow a push by China's top leadership for a more "targeted and precise" approach to zero-Covid as restrictions are gradually eased, including reducing quarantine time for international arrivals from seven to five days.
China's daily Covid-19 infections have jumped to record highs in recent days. On Wednesday, the country reported 37,612 local infections, with Guangdong province reporting the highest caseload at 8,754 cases.
Citizens in several Chinese cities have taken to the streets in a rare show of defiance to protest against the country's strict Covid-19 controls following the deaths of 10 people in an apartment block fire in Xinjiang last week.
Aside from Guangzhou, demonstrations over the last few days also took place in other major cities, including Beijing, Shanghai, Wuhan and Chengdu, according to media reports and social media posts.
Some protesters chanted slogans calling for an end to China's three-year-long zero-Covid strategy. Some demonstrators also called for freedom of expression and rule of law, while some held up blank sheets of paper – a symbol of anger against restrictions on speech. In Guangzhou's Haizhu district, some people clashed with riot police on Tuesday night, Reuters reported.
Last week, hundreds of migrant workers, mostly from the central province of Hubei, were left on the streets of Guangzhou after being denied entry to their homes in Haizhu following their release from Covid-19 quarantine centres.
---
Post time: Dec-01-2022