Now Beijing is facing the second wave of coronavirus. A district of Beijing is on a "wartime" footing and the capital banned tourism after a cluster of coronavirus infections centred around a major wholesale market sparked fears of a new wave of Covid-19.
During the pandemic, if a new coronavirus case occurs in the building or in the community, the patient's home will be the center of the diagnosis and it will be spread to the neighbors by air. So, the indoor ventilation and air quality are particularly very important. Generally, to prevent the virus spread, the technologies used in the air conditioning and ventilation industry are the below main two types:
1.Sterilization
UV light sterilizing
For units with large space (like AHU / air treatment terminals, commercial heat recovery ventilator, etc.), it can be sterilized by installing UV light.

Ultraviolet disinfection is widely used in hospitals, schools, nurseries, theaters, offices and other public places. However, ultraviolet rays can also kill healthy cells, so it cannot be directly irradiated to human skin to prevent harm. Besides, there will be ozone (decomposes oxygen O₂ below 200nm) produced during the process, therefore, to prevent secondary injuries to indoor personnel is necessary.
2. Isolate the Virus/Bacteria
The principle is similar to the N95/KN95 mask – stop virus from spreading by high efficiency filtration function.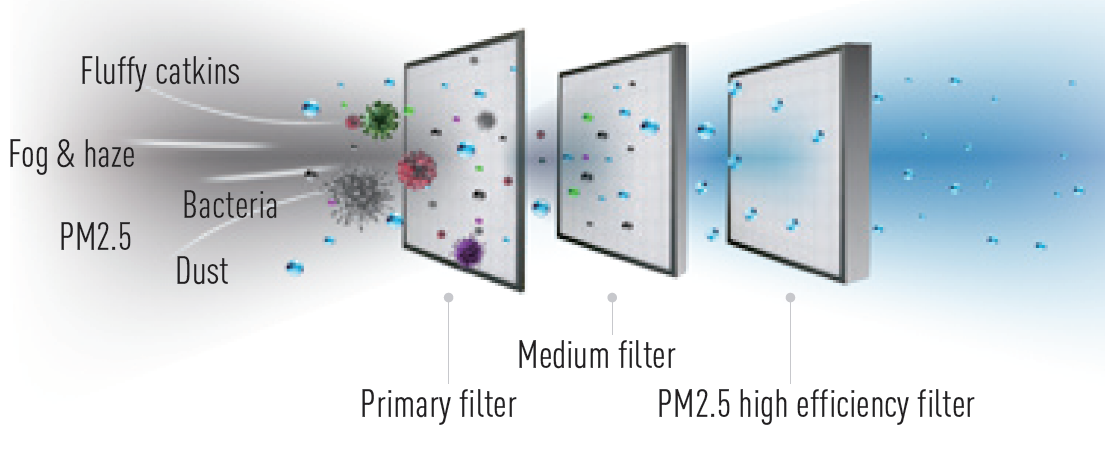 The ventilation unit equipped with HEPA filter is equivalent to wearing a KN95 mask, which can effectively block a variety of substances including pathogens (like PM2.5, dust, fur, pollen, bacteria, etc.). However, to achieve such a filtering effect, the external pressure will relatively high, which has a higher requirement for the unit, namely ordinary air conditioners are not suitable (generally within 30Pa), and the best choice is an energy recovery ventilator equipped with high efficiency filter.
Based on the above 2 types of technologies, combined with the residential air-conditioning and fresh air ventilation unit applications, here are some tips for Holtop unit selection:
For new project, the energy recovery ventilator with PM2.5 filters should be standard for each room.
Generally, for the space > 90㎡, we recommend to use balanced Eco-smart HEPA ERV, which is ERP 2018 compliant and build in brushless DC motors, VSD(various speed drive) control is suitable for most of the projects air volume and ESP requirement.  What's more, there is G3+F9 filter inside the unit, it's able to prevent the PM2.5, dust, fur, pollen, bacteria from fresh air, to make sure the cleanness.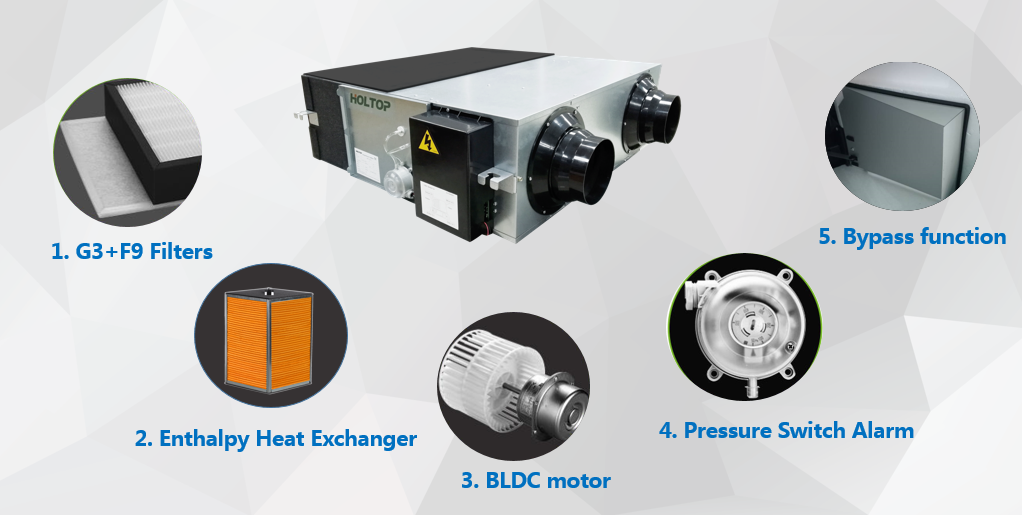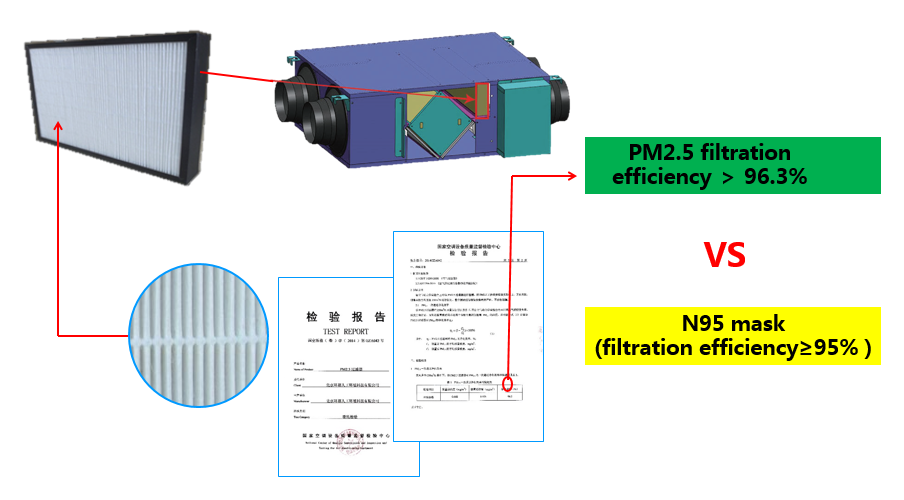 For space ≤90㎡, recommend to use the balanced Eco-slim ERV, which with a compact and lightweight body to saves installation space. Besides, the inner EPP structure, super silent operation, higher ESP and excellent F9 filters.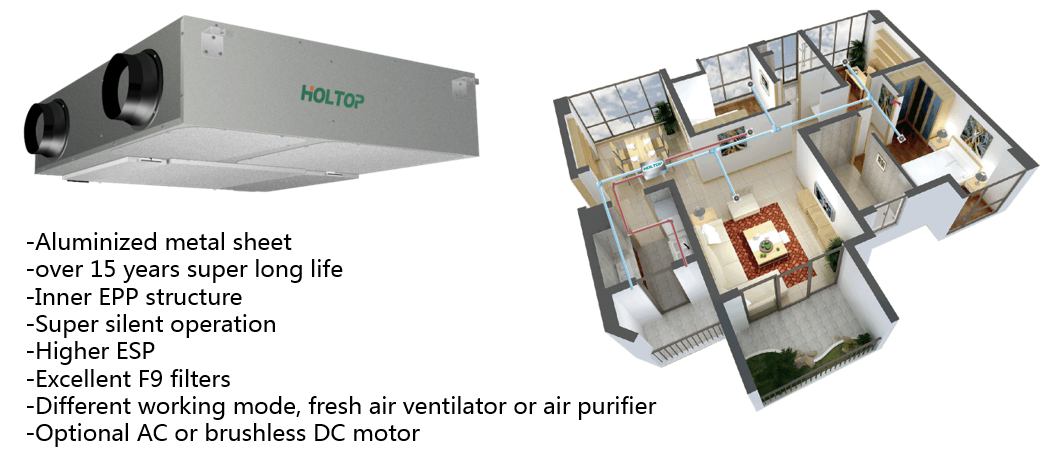 If the budget is limited, then the single way filtration box is smart option, which equipped with a high efficiency PM2.5 filter to make sure the fresh air bring inside clean.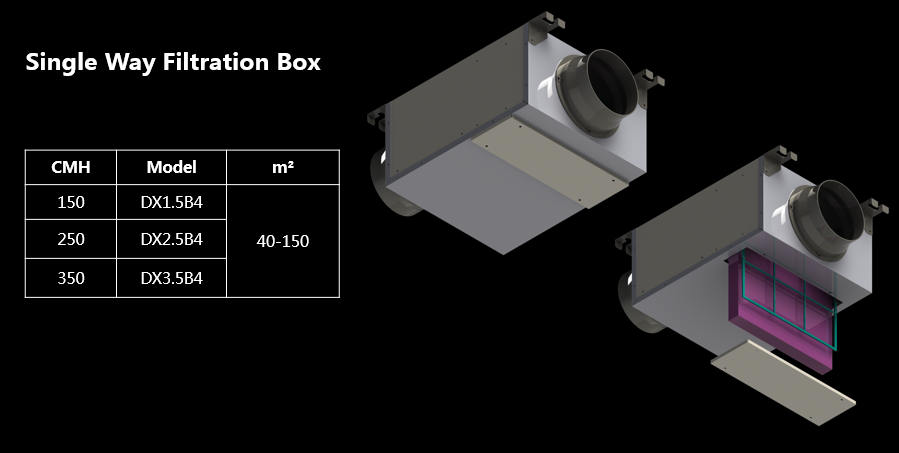 Stay healthy, Stay strong. Always Smile. Together, we will win this battle eventually.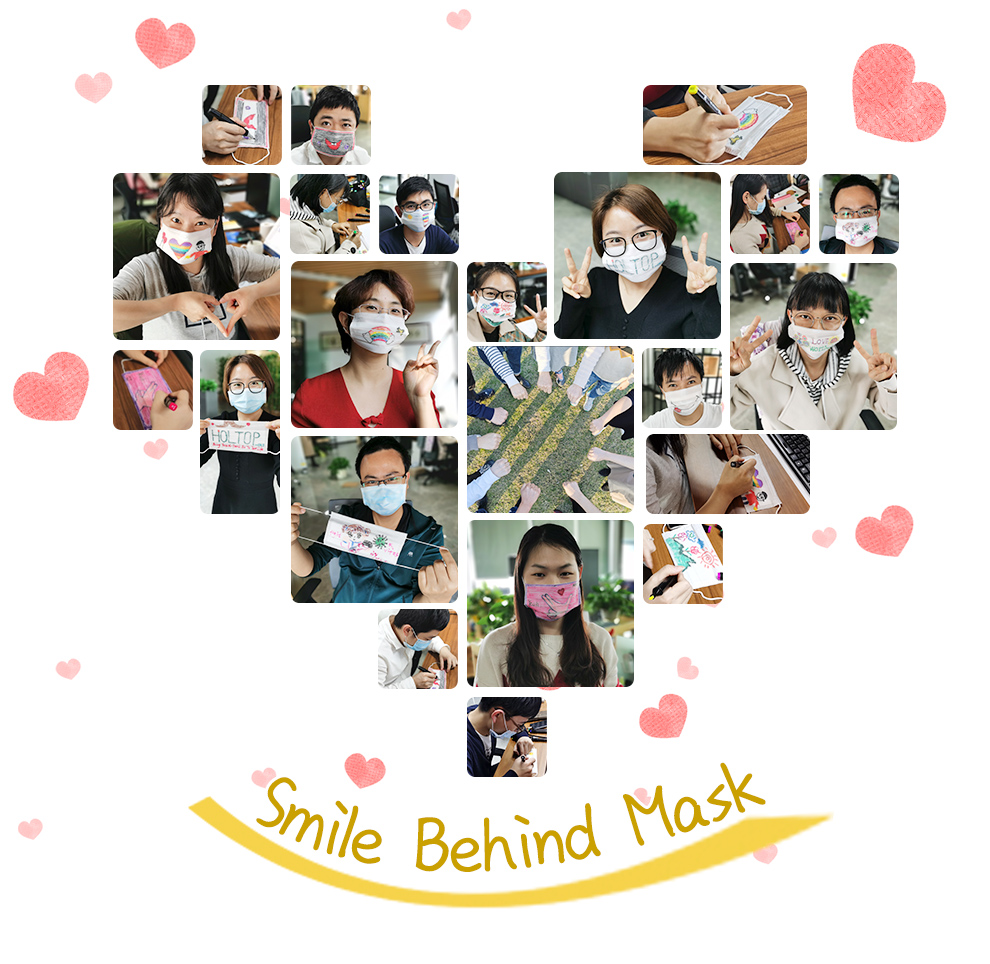 ---
Post time: Jul-08-2020