Holtop air-conditioning products have added a new member - Holtop rooftop air-conditioning unit. It integrates cooling, heating and air purification function all in one unit, and the integral structure is environmentally friendly, stable and reliable. The main features are showed as following.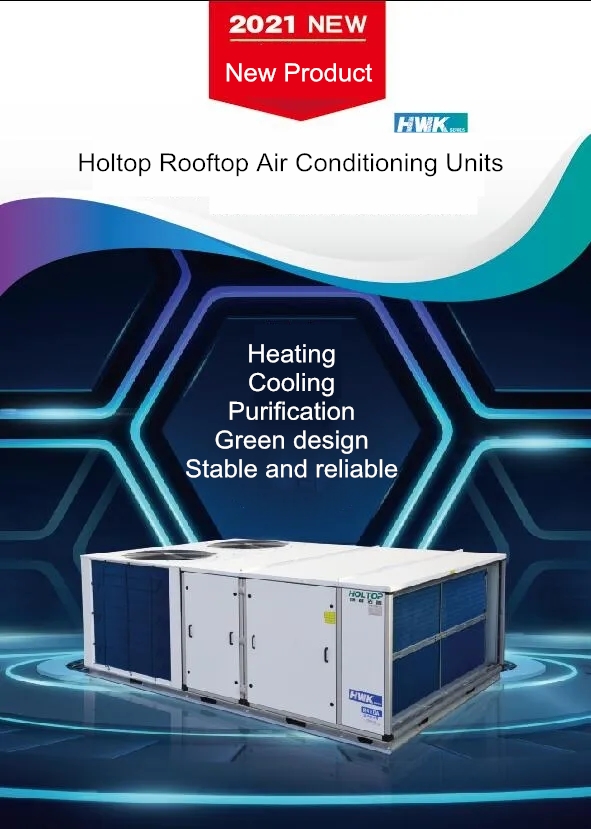 1.International Brand Compressor
It adopts Copeland high-efficiency scroll compressor, which is featured by compressor suction cooling with high reliability and long service life.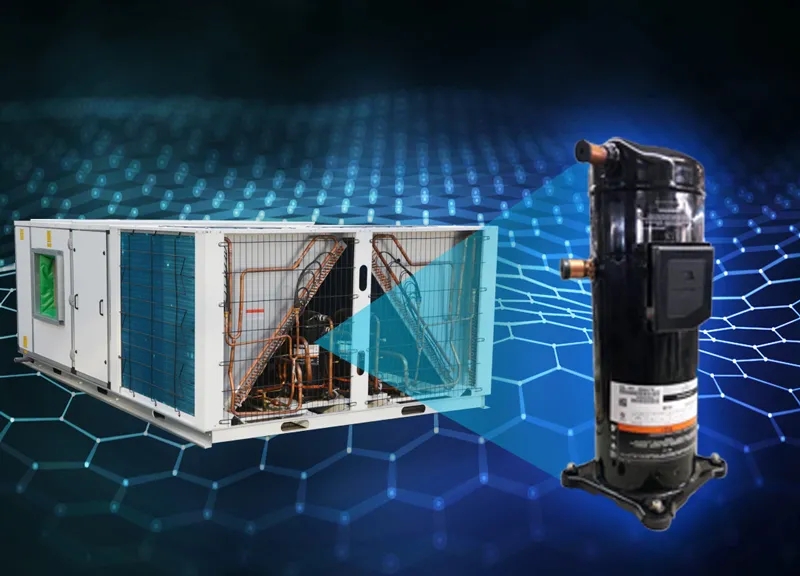 2.Energy Saving and High Efficiency
High-efficiency and energy-saving motor with features of high efficiency, low heat generation, effectively reducing electromagnetic energy.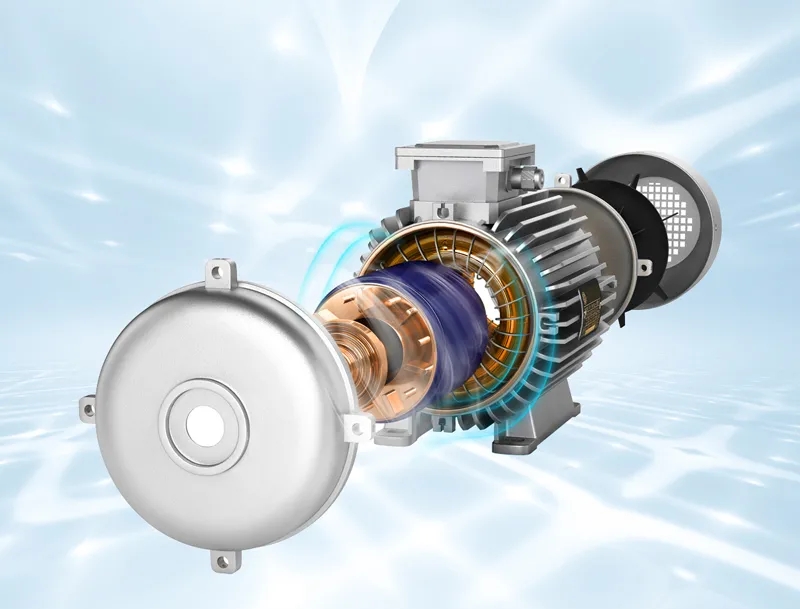 3. High Heat Exchange Efficiency
The exchange surface of evaporator is large with high-efficiency.
It's made of blue hydrophilic aluminum foil and high-tooth and high-internal thread copper tube.
The efficiency of the heat exchanger is greatly improved.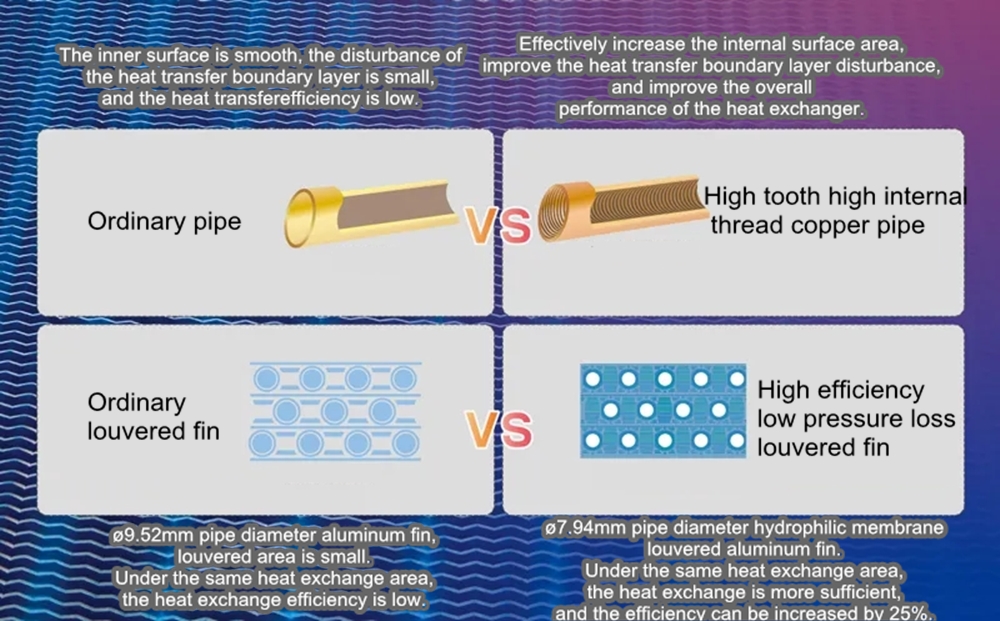 4. Stable and Reliable
Abundant control functions, multiple effective protection measures, easily cope with extreme environments of -10℃-43℃.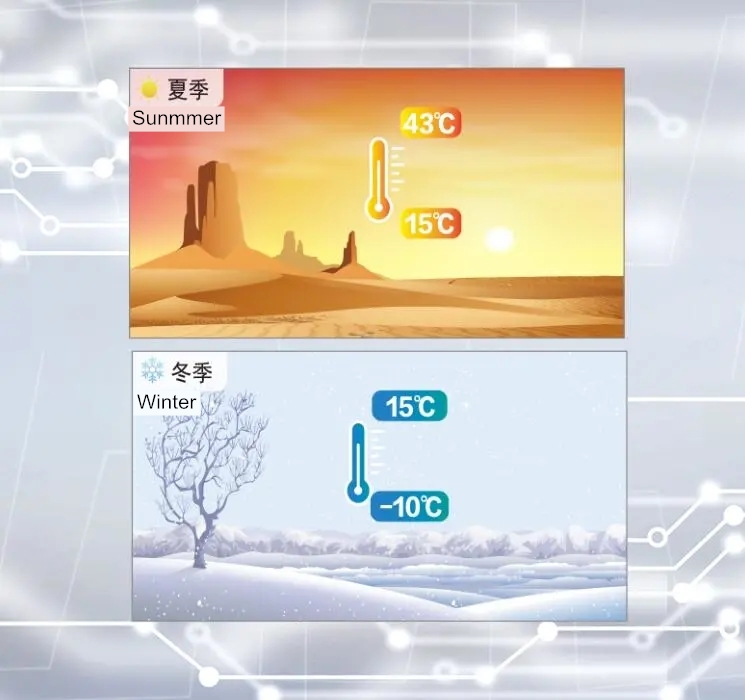 5. Strong and Durable
It is made of high-strength thermal insulation frame, anti-corrosion structural partsand double-skin color steel foam insulation panel. And it is designed with unique rain-proof and snow-proof structure, which can resist to various outdoor climate environments.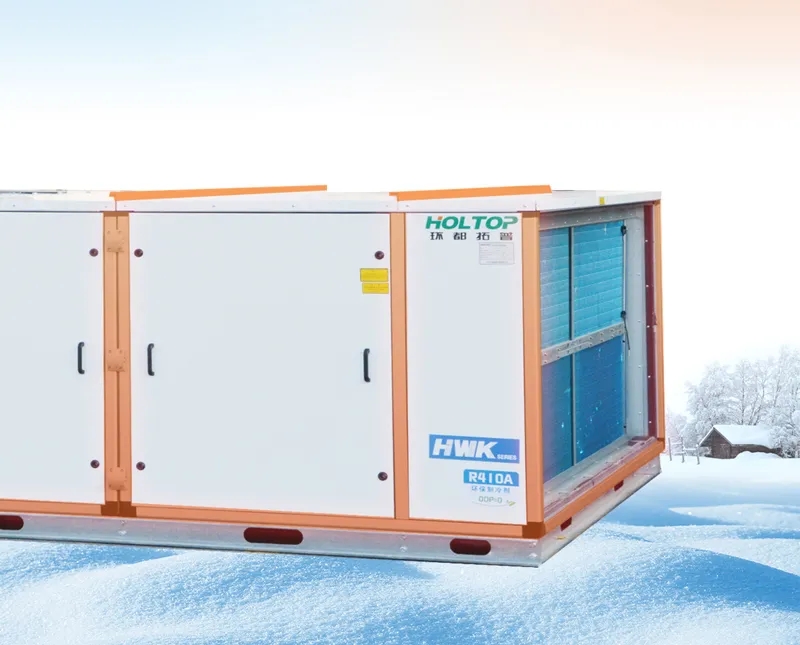 6. Flexible Installation
The air handling unit is placed directly on the roof, no need to equip dedicated computer room.
Compact structure, flexible installation and space saving contribute to significantly saving initial investment for users.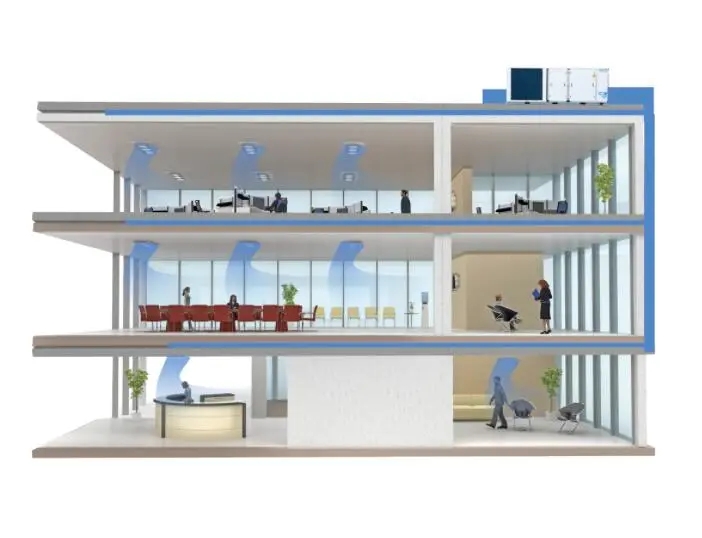 7. Wide Application
It is widely used in various rail transit, industrial plants and other occasions where the system installation budget is low while with higher requirements of indoor mute effect, and the ambient air temperature and humidity treatment.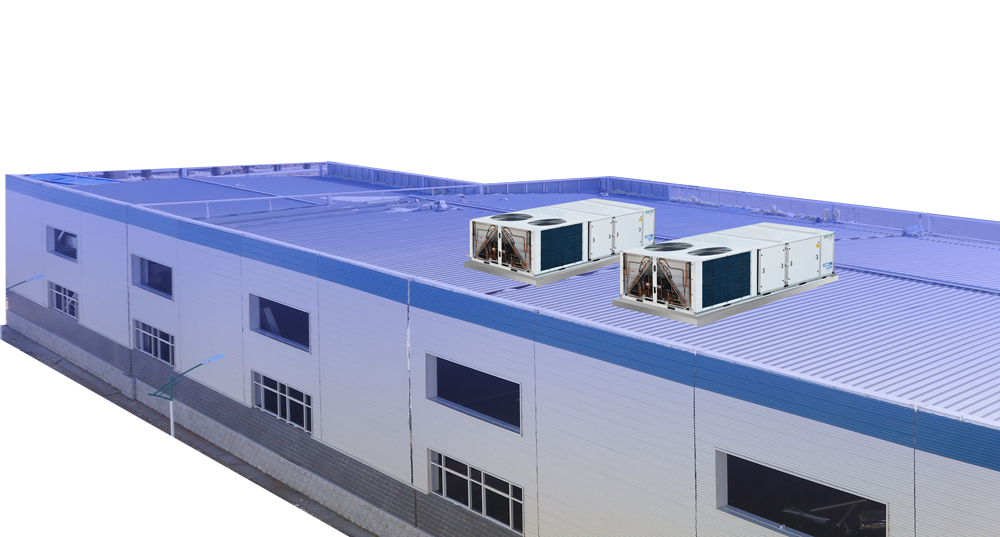 Holtop's new product has launched in the market now. This is an air-conditioning product that will bring you various surprises to meet your comprehensive expectations for functionality and budget. Contact our sales team for more information.
---
Post time: Jan-13-2021