The products communication meeting of Holtop was held in Zhengzhou Huazhi Hotel. More than 140 designers and dealers from Henan province attended this activity.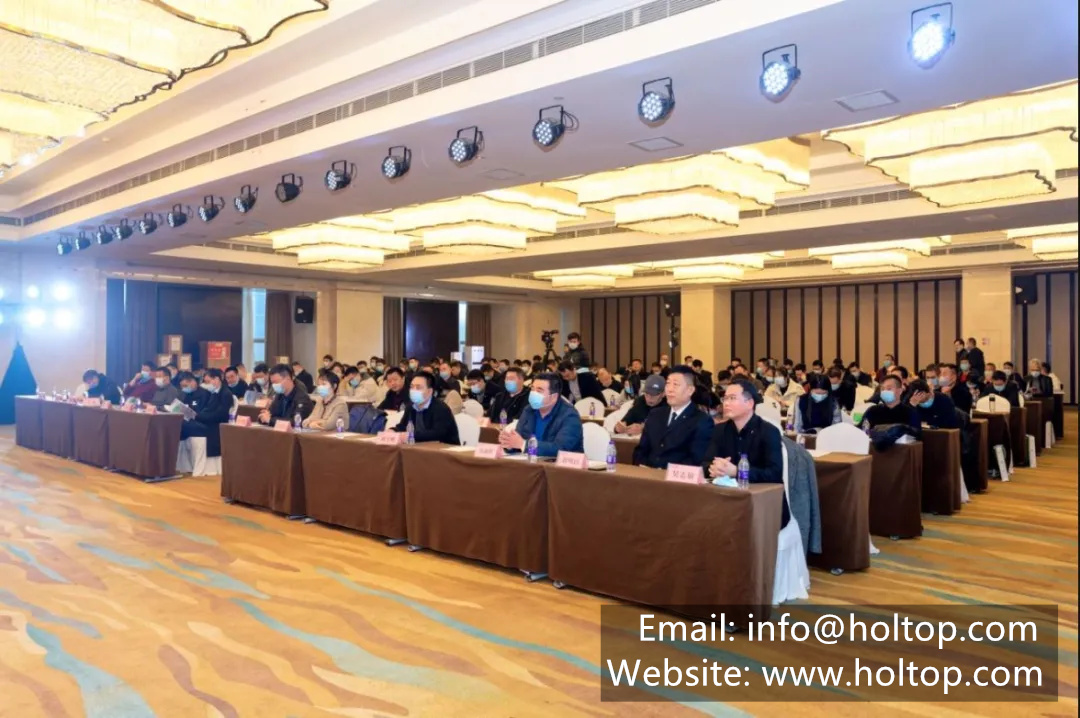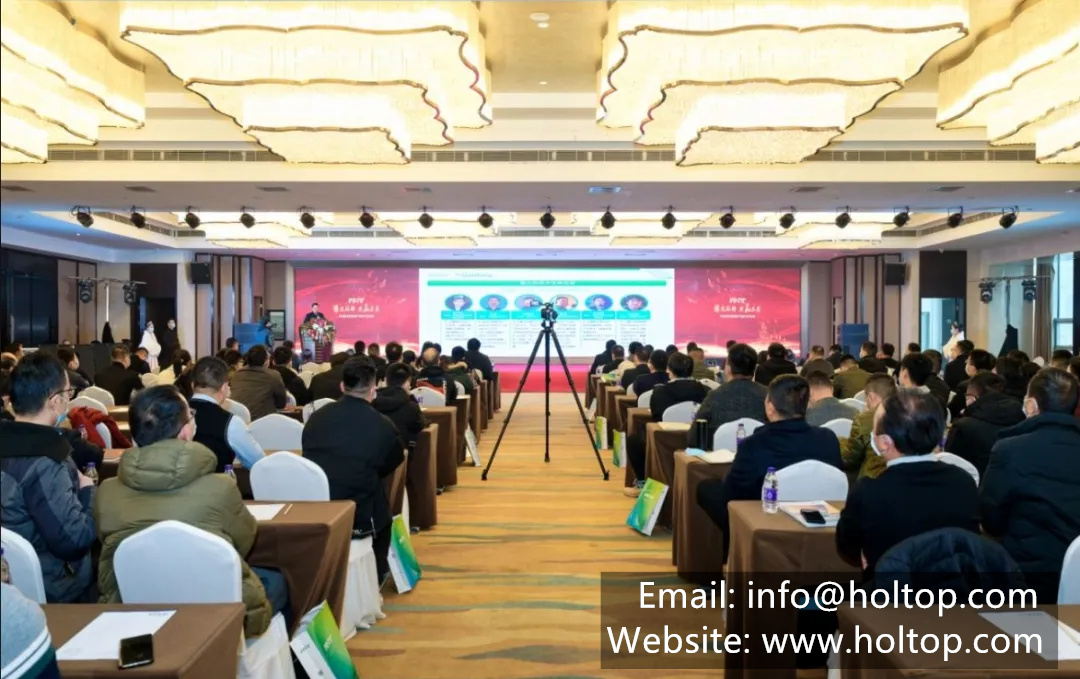 After years of effort, Holtop has accumulated a solid foundation and won a good reputation in Henan market. In this meeting, some old and new friends gathered together to celebrate the achievements made in the past year, and try to create more cooperation opportunities in the future.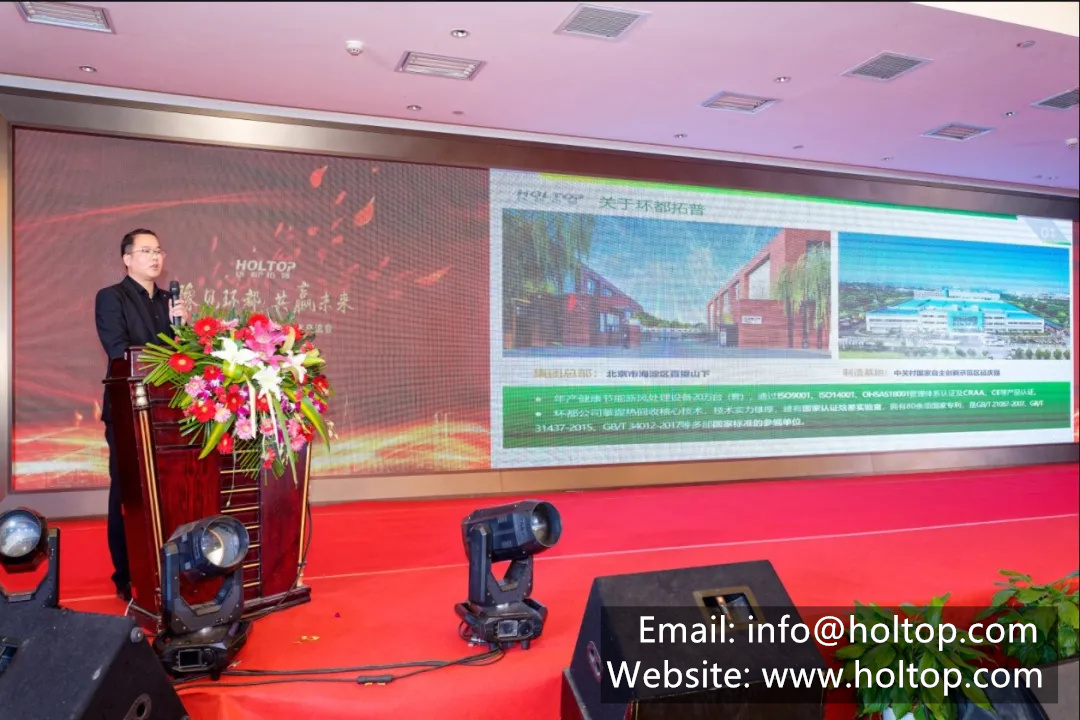 Mr. Liu Mingshan, Chief Engineer of Holtop Group, shared Holtop air conditioning product's design concept, technical advantages, and application  in the project. Holtop has a rich product line to meet the precise control of temperature, humidity, freshness, and cleanliness, which solves the contradiction between the common demand of comfort and energy saving in the building environment and it has a wide range of applications.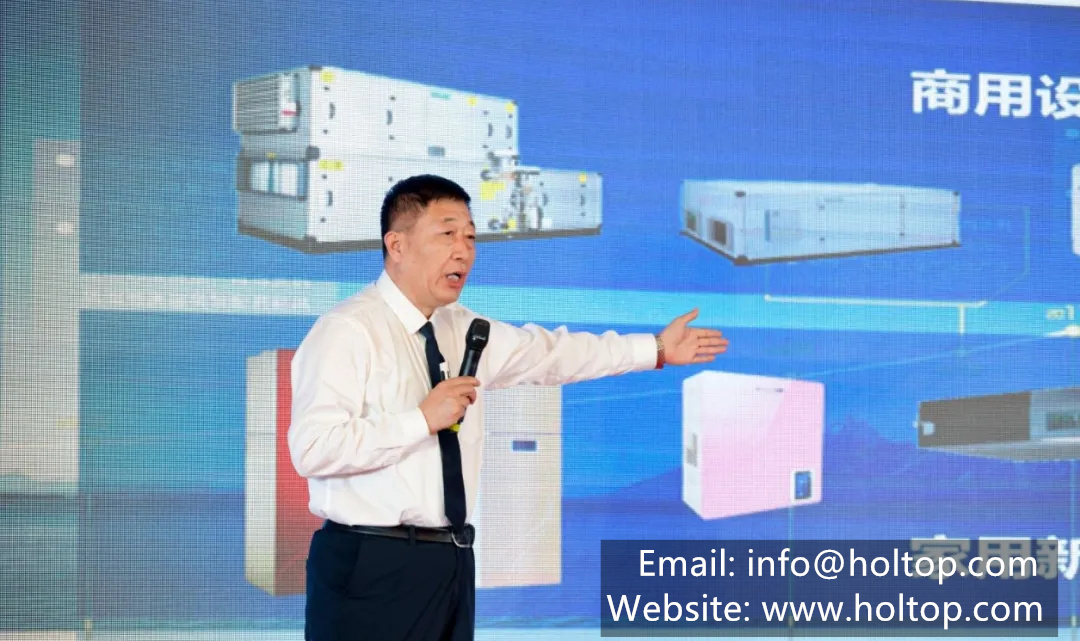 The Holtop cold source air conditioning products on display at the meeting attracted most of the guests to view. After a detailed understanding of the working principle and process details of the product, customers showed that they will apply Holtop products in more projects in the future.
Holtop will continue to provide good products and services, strengthen cooperation with friends from all over the world, and create brilliance again!
---
Post time: Jan-12-2022