"Fight Against the Epidemic, Leap to New Heights and Win the Future" –HOLTOP Held the 2020 Annual Summary and Commendation Video Conference
On January 16, 2021, HOLTOP Group held the 2020 Annual Summary and Commendation Conference. Due to the epidemic, the annual meeting was held online. The headquarter set up the main venue, the Badaling manufacturing base set up a branch venue, and each branch used video to participate in the annual meeting. At the beginning, CEO Zhao Ruilin expressed care and thanks to everyone for their hard work in 2020.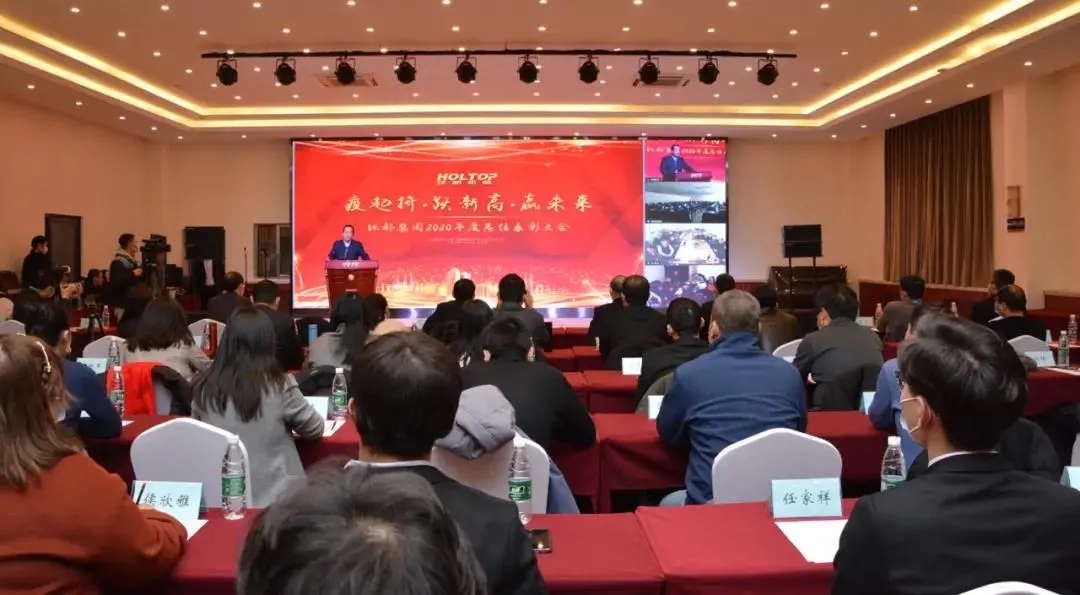 He then reviewed and summarized the Group's work in 2020, deployed key tasks in 2021, and put forward specific requirements and hopes. In 2020, the outbreak has caused severe damage to China and the world economy. In an extremely difficult situation, all employees of HOLTOP group united as one, faced difficulties and successfully completed the set goals.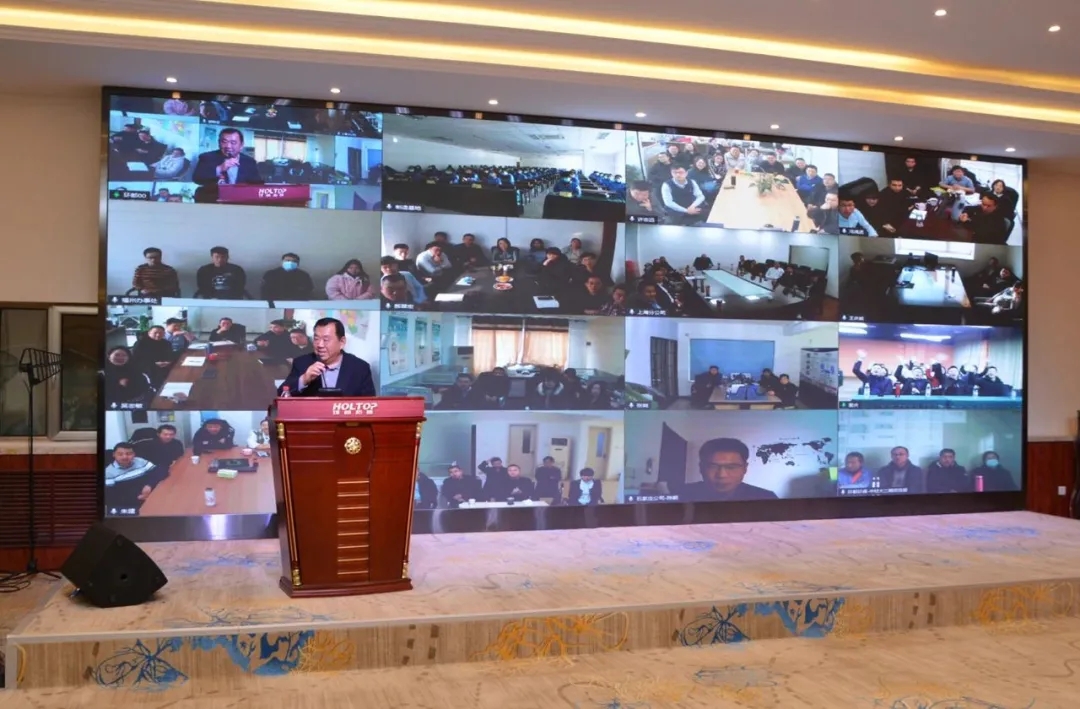 In 2020, in the raging environment of the COVID19, Holtop people have withstood the test and achieved impressive result. The group's sales revenue has increased by 15% and it has demonstrated strong combat effectiveness and competitiveness in adversity. Especially in the fight against the pandemic, Holtop people are not afraid of challenges and hardships to supply and install air conditioning and fresh air systems for multiple emergency hospitals.
Recalling that in 2020, 50 new domestic project contracts of more than one million yuan were signed; 6 real estate companies including Sunac and Poly became our strategy-partner; new breakthroughs were made in the fresh air system and air-conditioning products; environmental protection companies signed a single project of nearly 100 million; the manufacturing base remained stable with a monthly output value of 33 million; it is everyone's hard work that has achieved today's impressive result.
A video of "Fight Against the Epidemic, Leap to New Heights and Win the Future" brought everyone's thoughts back to the difficult 2020. There was no rhetoric or earth-shattering words, but it was everyone's efforts that made spring came as promised.
The group commends outstanding employees in their positions, and hopes that everyone will set an example of excellence and achieve another success in 2021.
Parts of videos: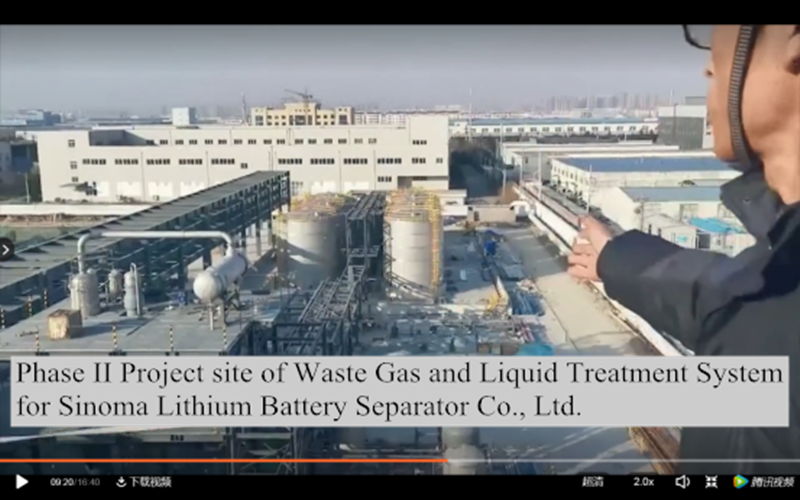 Phase II Project site of Waste Gas and Liquid Treatment System for Sinoma Lithium Battery Separator Co., Ltd.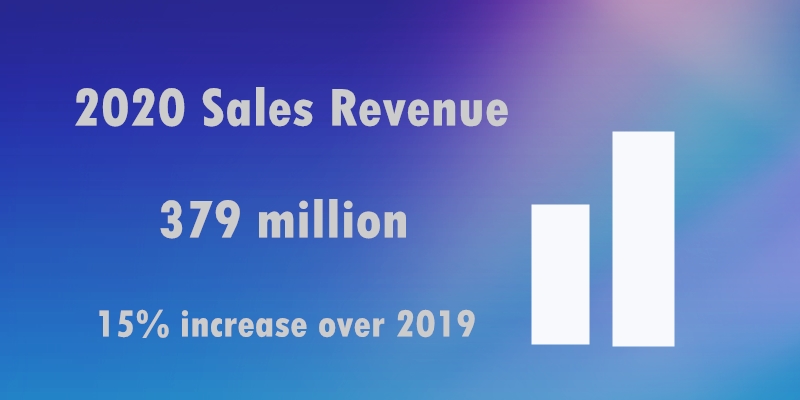 Holtop has completed 3570 orders throughout the year, with an increase of 8.5% comparing to 2019.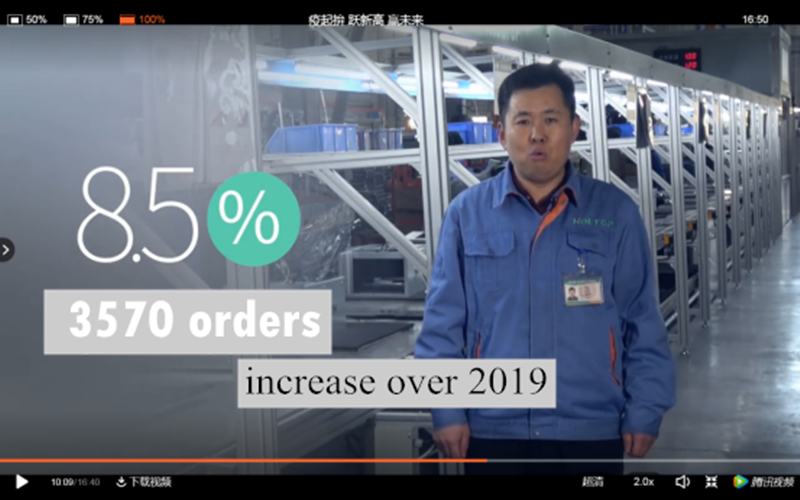 In 2020, the production technicians completed 43 sets of self-made tooling fixtures; 49 piece of improvement on production, especially the embossed aluminum foil folds, the forced contraction of the two-device expansion tube, and the heat wheel's heat storage body without grinding and spraying paint. New breakthroughs have greatly improved production efficiency and product quality.
Continuous Technological Innovation
Some breakthrough in research and development:
Heat exchangers, direct expansion air-conditioning products (small-hp direct expansion air handling unit, constant temperature and humidity direct expansion air handling unit, condensing air exhaust air handling unit, variable frequency direct expansion air handling unit, etc.), new wall-mounting residential energy recovery ventilator, 3D counter flow high-efficiency heat exchanger 
Quality control
We strictly controlled the quality and inspected more than 30,000 batches of raw materials with an increase of nearly 50% comparing to last year, a new record. There were more than 2500 random inspections of finished products, more than 1,000 rounds of product quality inspections. With strict control of product quality and strict product qualification rate, we provide customers with reliable products.
In this new year, we will still focus on company development. We will develop good products to better meet market demand; improve internal management to make the organization more scientific and the process smoother; at the same time, continue to promote the enterprise spirit of "pragmatism, responsibility, collaboration and innovation". We have confidence to achieve one goal after another.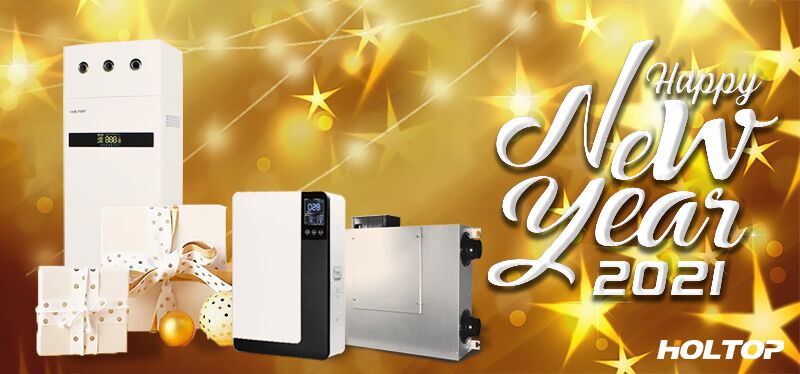 The Chinese New Year is approaching, HOLTOP Group sincerely wishes everyone happy work, good health, family happiness and all the best!
---
Post time: Jan-22-2021