We are excited to announce that Holtop has launched a new Comfort Series Ceiling Mounted Energy Recovery Ventilator (ERV). The Comfort Series was first introduced in 2020 and has gained a positive reputation from our European customers for its unique internal structure, easy installation, intelligent control, and excellent product performance. The latest addition to the Comfort Series, the ceiling-mounted ERV, continues the legacy and offers our customers the most advanced products and technologies. The new comfort series ceiling mounted ERV will  launch at the 2023 China refrigerant Expo. Keep your eyes peeled for more information, because this is one product launch you won't want to miss!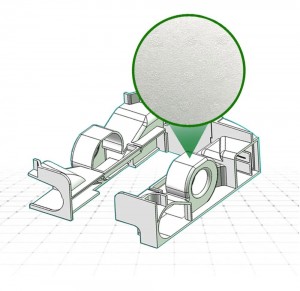 Integrated Internal Structure
Integrated EPS for good insulation and air tightness and noise reduction performance.
The fans placed in the center is conducive to the uniform distribution of airflow, so that the heat exchange is more sufficient; the equipment has a symmetrical counterweight, and the operation is more stable. Uses our fifth-generation high-efficiency enthalpy exchanger.
Occlusal edge sealing technology
The casing of CFA Series ventilator adopt the occlusal edge sealing process, which can improve the strength of the casing, and at the same time to realize intelligent assembly, high assembly efficiency, greatly reduce the number of self-tapping screws, and improve the aesthetics.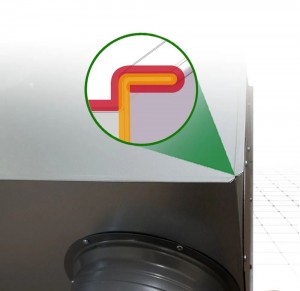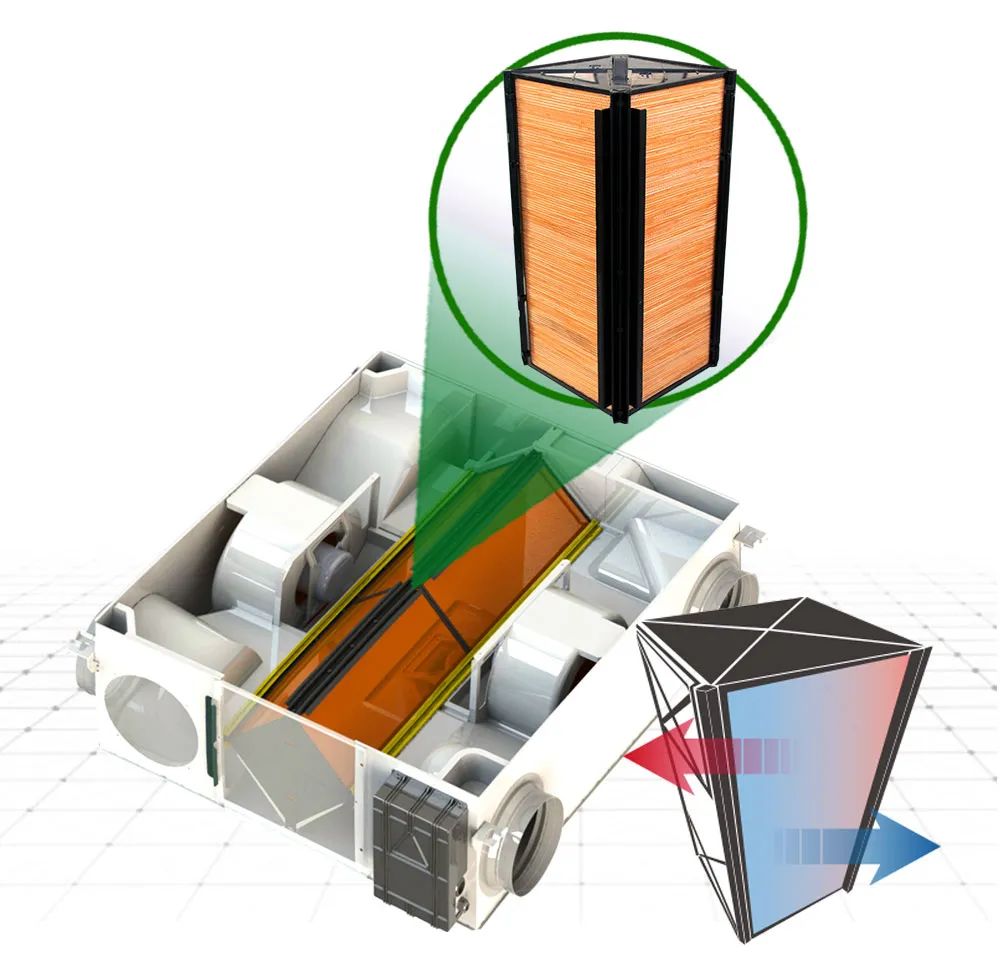 Holtop fifth-generation high-efficiency enthalpy exchanger
The fifth generation of heat exchange material (total heat recovery).
1. The heat exchange paper is thinner, with better thermal conductivity and higher heat exchange efficiency.
2. The plastic frame integrates the filter slider, which has simple structure, good sealing performance and beautiful appearance.
3. Reserve medium-efficiency filter slider.
Further Air Supply Distance
The CFA series ERV uses custom-designed plastic encapsulated motors. It adopts an integral molding structure, which has higher processing precision and stable operation. Compared with traditional AC motors, the energy saving is up to 40%. Widely used in home appliances, it provides further air supply distance and has a longer service life.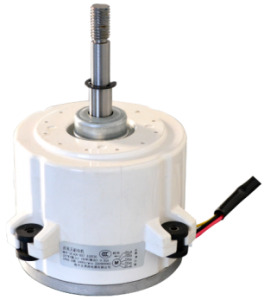 Intelligent Control
Holtop's intelligent control combines multiple sensors to achieve 4 adjustment modes, 12 basic, 4 advanced and 5 preset functions. Easy operation, on-demand customization and cloud control are all provided by the intelligent control system.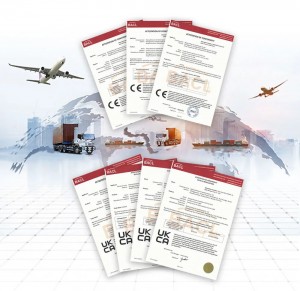 Products are certified with the following certification. CE certification [test items include electromagnetic compatibility (EMC), low voltage (LVD) and ROHS testing] and UKCA (UK) certification.
The new comfort series ceiling mounted ERV will first launched at the 2023 China refrigerant Expo, we look forward to meeting you at the exhibition. If you are interested in the product, you can contact our sales team for more information.

---
Post time: Feb-22-2023