CR EXPO 2023 to Be Held from April 7 to 9 in Shanghai

China Refrigeration Expo ( CR Expo) 2023, the 34th International Exhibition for Refrigeration, Air-Conditioning, Heating and Ventilation, Frozen Food Processing, Packaging and Storage, will be held from April 7 to 9, at the Shanghai New International Expo Center, China.

California to Ban Bulk HFC Sales and Accelerate HFC Phasedown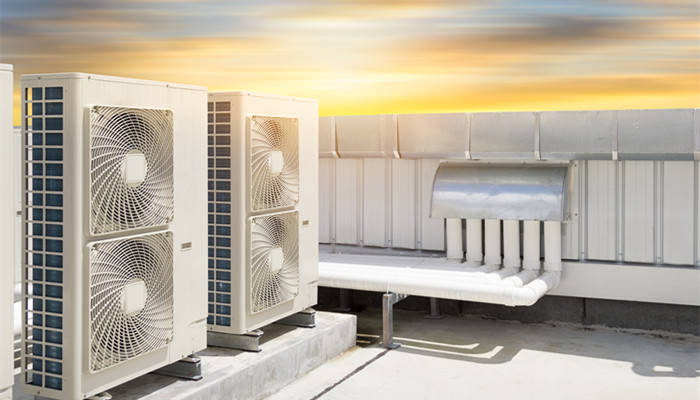 On September 30, California governor Gavin Newsom signed into law SB 1206, a state senate bill that, among other provisions, bans the sale and distribution of bulk hydrofluorocarbon (HFC) refrigerants and HFC blends in excess of the global warming potential (GWP) limit set by California. The law creates an exemption for reclaimed refrigerants, which can be used to service existing equipment.
The new law creates gradually stricter GWP limits on refrigerants that can be sold and distributed in the state. Starting on January 1, 2025, refrigerants with a GWP of 2,200 or higher will not be permitted for sale or distribution, which will ban R404A and R507. Then in 2030, the GWP limit will fall to 1,500 and prohibit the sale and distribution of R410A and HFC blends including R407A and R407C. In 2033, the GWP limit will be lowered to 750, which will result in R134a being banned in the state.
In addition, the bill mandates that stationary equipment owned or operated by the state of California can only be recharged or serviced with reclaimed refrigerants as of January 1, 2025. The law also mandates the California Air Resources Board (CARB) to publish its plan to transition to low-GWP refrigerants by January 1, 2025, including sector-based regulations for this transition.
According to the Environmental Investigation Agency (EIA), an international non-governmental organization (NGO), California is providing US$ 45 million in new funding to CARB for incentive and decarbonization programs that support this transition.
"California is now on a clear path toward nearly eliminating HFCs by 2035," said Christina Starr, senior policy analyst at EIA. "This unprecedented new law goes further than any other on the books globally to restrict new HFCs from entering the market. The state is backing this up with significant new financial resources to incentivize and accelerate the transition. It's a bellwether of how quickly these chemicals are becoming obsolete."
CARB also voted recently to phase out gas-fueled furnaces and water heaters in the state by 2030. In addition, California is requiring all new homes to be equipped with electric heaters and appliances by 2026.

Heat Pump Manufacturers Strengthening Their Business in Europe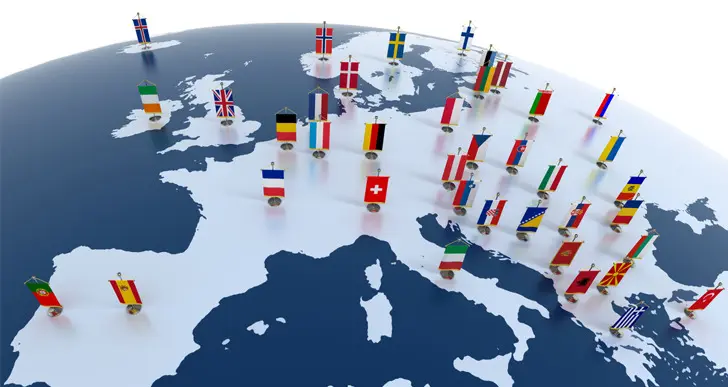 In Europe, demand for heat pumps as contributors to energy savings and environmental protection is increasing fast. In this context, heat pump manufacturers have been strengthening their business in Europe, by expanding their production, research and development (R&D), sales, and other capabilities.
On October 3, 2022, Panasonic announced that its Heating & Ventilation A/C Company is expediting its growth strategy for its air-towater (ATW) heat pump business in Europe. It is investing about ¥50 billion (about US$ 343.4 million) up to fiscal year ending in March 2026 to enhance production capacity at its factories in the Czech Republic and Malaysia. In the medium term, it will broadly expand its production capacity, aiming for a structure capable of producing 1 million units per year. In 2023, it will open an R&D Center in Europe for the air quality and air conditioning business including ATW heat pumps to heighten technology development capabilities. Panasonic will also strengthen its ATW heat pump lineups by releasing three new residential models with propane (R290) refrigerant in Europe in May 2023, a first for a Japanese manufacturer, and intends to more than double the lineup by fiscal year ending in March 2026.
On October 3, 2022, Daikin Europe announced the expansion of its German heat pump manufacturing base in Güglingen.
To this end, Daikin acquired a neighboring, 22,000 m² plot of land with production and office facilities. Refurbishment and integration of the facilities into the existing production site will allow Daikin's German factory to produce more than three times its current volumes by 2025.
The company's residential hydronic heat pumps sold in Europe are fully designed and manufactured in Europe. This investment in its factory in Germany is based on Daikin's proximity strategy.
This announcement closely follows similar announcements regarding the expansion of its heat pump factory in Belgium, and the construction of a new heat pump factory in Poland. Earlier, Daikin Europe also announced it will boost its R&D activities, and the new EMEA Development Center in Ghent, Belgium, is poised to become Daikin's global center for heat pumps.
On October 14, 2022, Midea Building Technologies (MBT) laid the foundation stone for its new European Production and R&D base at Clivet's factory in Feltre, northeastern Italy. In 2016, MBT acquired an 80% stake in Clivet which has main products including chillers, heat pumps, air handling units (AHUs), and purification systems. Clivet's production and operation area in Feltre exceeds 50,000 m2 with over 700 employees. The new production base is planned to be built in three phases including manufacturing production lines, supporting facilities, and a heat pump R&D center. After completion, Midea will shorten the delivery period of water pumps, plate exchangers, and other key components of heat pumps which are manufactured in Europe, and heat pump products which were ordered in Europe, further enhancing the capacity of its all-customized heat pump solutions in Europe and delivery efficiency, and solving the global supply chain security issue for its heat pump production.
Viessmann Group is building a new production site in Legnica, Poland, for its largest business area, climate solutions. As the company announced this spring, it is planning a historic record investment of €1 billion (about US$ 1.01 billion) in the expansion of heat pumps and green climate solutions over the next three years. The investment of over €200 million (about US$ 201.5 million) in the new site in Poland is a key component of the company's green climate solutions offensive and complements its existing heat pump sites. The new building covers an area of about 50,000 m2, with highly efficient heat pumps based on natural refrigerants as well as automation and sustainability technologies. When completed in 2023, the new Viessmann site will significantly contribute to supplying heat pumps to the markets in Central and Eastern Europe. By the end of 2022, Germany-based Stiebel Eltron expects to have produced a record 80,000 heat pumps, an increase of 60% compared with 2021. Stiebel Eltron is also aiming for another sales record this year, and revenues of €1 billion (about US$ 1.01 billion) are possible. For the near future, the company is planning further investments of more than €600 million (about US$ 604.6 million) in its production capacities and R&D capabilities for heat pumps.
---
Post time: Dec-07-2022