Chinese Manufacturers Cope with Global Supply Chain Challenges
China is a key link in the global supply chain in the air conditioning industry, in which manufacturers are facing greater challenges and pressures such as production halts during lockdowns, high raw material prices, semiconductor shortages, and turmoil in Chinese currency and maritime traffic. Manufacturers are meeting these challenges by devising various solutions.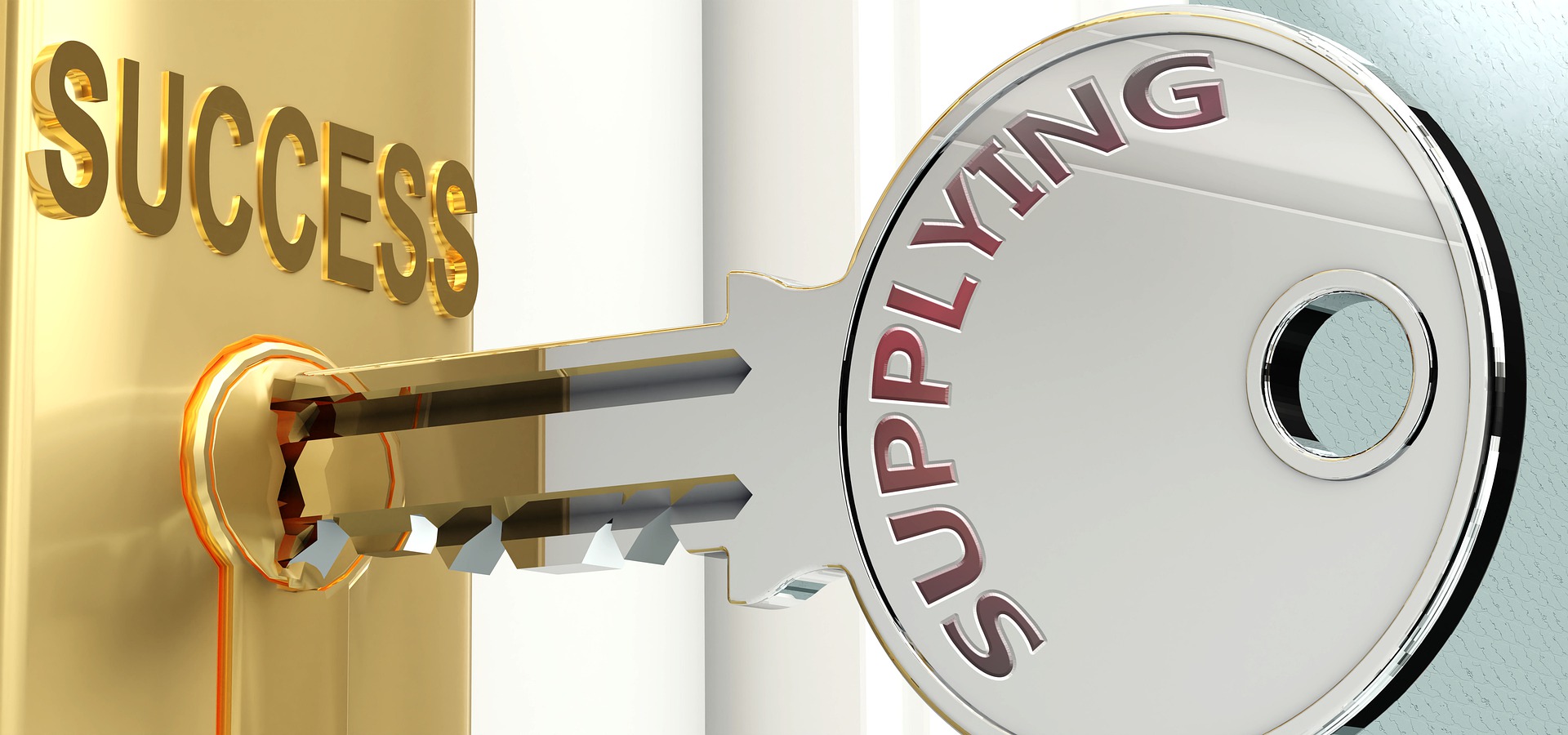 Production Challenges and Their Solutions
Since March this year, the Chinese government has been applying strict policies to combat outbreaks of the pandemic. In many areas of the country, movement of people has been restricted, resulting in labor shortages and difficult factory operations. In Guangdong, Liaoning, Shandong, Shanghai, etc., many factories stopped production of air conditioners and their parts. Against a backdrop of a long-lasting and strong headwind, some manufacturers are struggling with insufficient funds, among other issues.
The prices of raw materials used in air conditioners have been rising since the initial outbreak of the pandemic in 2020. In such a context, air conditioner manufacturers have actively carried out measures to avoid price increases of their products. For example, some have reserved and hedged materials in advance. They have also conducted technical research on reductions in the size and weight of copper tubes as well as on aluminum as a substitute material for higher priced copper. In fact, aluminum is used instead of copper for some window air conditioners currently exported to North America. Despite such efforts, manufacturers were not able to completely eliminate the cost pressure and have successively issued price increase notices for their room air conditioners (RACs) and compressors. During the period spanning 2020 to 2022, RAC prices have increased by 20 to 30%, and rotary compressor prices have increased by more than 30% in China.
The Chinese commercial air conditioner (CAC) market has expanded substantially this year, thanks to rapidly increasing demand from the real estate industry. However, production of these air conditioners tends to be running late, because of a serious shortage of semiconductor products such as integrated circuit (IC) chips and power devices. This situation gradually eased in June and is expected to be resolved in August and September.
Channel Challenges and Their Solutions
Large channel inventory has long been a major problem in the Chinese RAC industry. Currently, this situation has improved greatly.
Since August 2021, almost no RAC manufacturers have been pressing their products to dealers during the off-season. Instead, the major RAC manufacturers generally use their financial advantages to support dealers with less inventory and reduced financial pressure, resulting in an overall reduction in channel inventory.
In addition, the Chinese air conditioner industry is now improving channel efficiency by revitalizing online and offline inventory sharing. As for offline sales, the products will be sent to collective warehouses across the country, realizing unified distribution of the entire value chain and automatic replenishment, thereby improving efficiency. Online sales have become widespread for RACs, and are expected to be extended to the CAC segment in the future.
Export Challenges and Their Solutions
China is a world-leading exporter of machinery such as air conditioners, and has a favorable balance of trade. However, the Chinese yuan has continued to rise this year, despite the raised foreign currency deposit reserve ratio applied by the Central Bank, putting it at a disadvantage for exports. In such a context, Chinese exporters tried to avoid risks in exchange rates, for example, by conducting forward foreign exchange settlement and foreign exchange derivatives.
As for marine transport, a shortage of containers and dockworkers as well as high freight rates have been serious barriers to exports from China. This year, sea freight rates are still high, but are showing a downward trend compared with 2021, which is a good sign for exporters. In addition, major exporters and shipping companies have signed long-term agreements to strengthen supervision of the international shipping system and to add comprehensive pilot shipping zones for products purchased by cross-border e-commerce.
To avoid difficulties in exports, some Chinese manufacturers are improving their global production networks. For example, compressor manufacturers such as Guangdong Meizhi Compressor (GMCC) and Highly expanded their production capacity in India to meet local market demand. Some air conditioner manufacturers also moved their factories to Southeast Asian countries such as Thailand, Vietnam, and Indonesia.
In addition, China supports the development of new foreign trade formats and models, in order to deploy more overseas sales channels and service networks, such as overseas warehouses, cross-border e-commerce, trade digitization, market procurement, and offshore trade. As a way to alleviate poor international logistics, China currently has more than 2,000 overseas warehouses with a total area of more than 16 million m2, covering North America, Europe, Asia, etc.

REAL Alternatives: the Consortium Is Going Strong in 2022 Too
The REAL Alternatives Consortium recently met online for the usual biannual conference call, where all the Member Countries update one another on the progress of the project's implementation, such as training sessions delivered.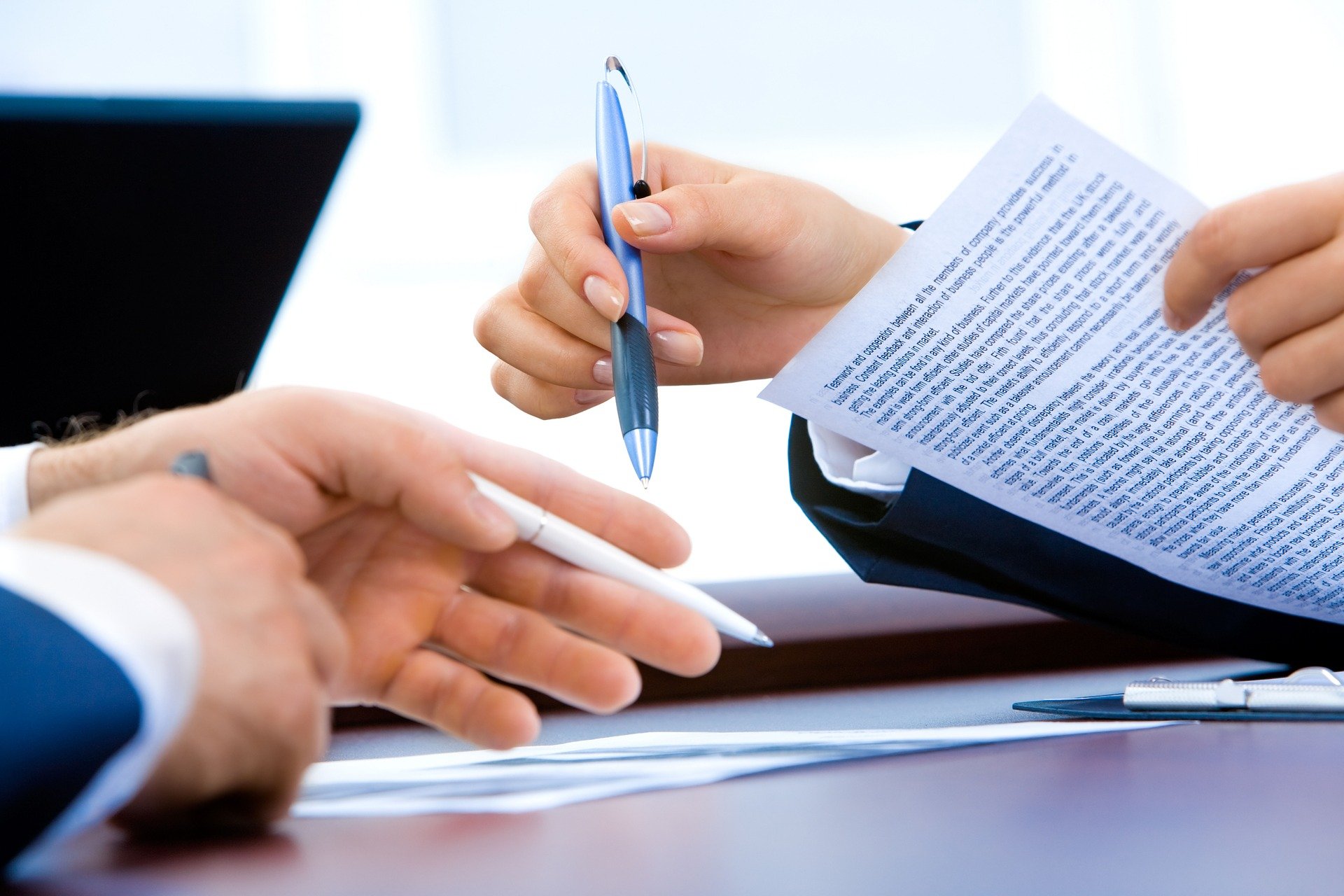 One of the leading topics of discussion was the recent issue of the F-gas Regulation revision proposal by the EU Commission; Marco Buoni, secretary general of Associazione Tecnici del Freddo (ATF) (Italy) presented the latest news, as few items affect the refrigeration, air conditioning and heat pump (RACHP) sector and the REAL Alternatives programme as well. Bans are going to take place, especially for split systems, which are going to operate only with refrigerants with global warming potentials (GWPs) that are lower than 150, hence hydrocarbons (HCs) for the majority; proper capacity building will be fundamental for this crucial transition. Furthermore, article 10 of the proposal specifically underlines the importance of training, especially on natural and alternative refrigerants, although is not clear yet about the certification; Air conditioning and Refrigeration European Association (AREA) (Europe) is working on the subject, with the sole purpose of guaranteeing safety and efficiency for the whole sector, including contractors and end-users.


Bangkok RHVAC to Come Back in September 2022
The Bangkok Refrigeration, Heating, Ventilation, and Air Conditioning (Bangkok RHVAC) will come back to Bangkok International Trade and Exhibition Centre (BITEC) in Thailand, on September 7 to 10, 2022, for the first time in three years, jointly with the Bangkok Electric and Electronics (Bangkok E&E) exhibition.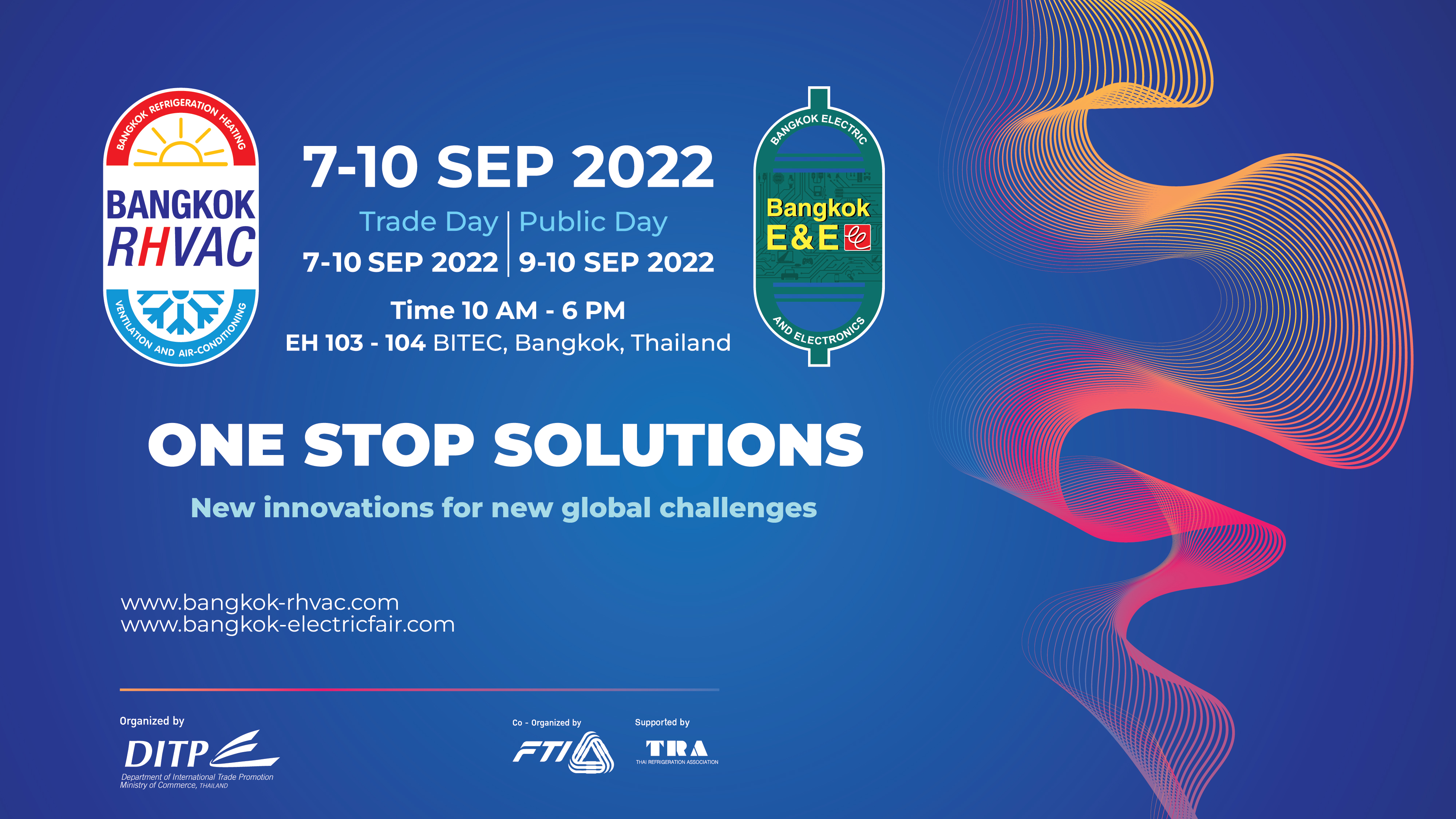 The Bangkok RHVAC is regarded as among the world's top five RHVAC trade events, the second-largest in the Asia-Pacific region, and the biggest in Southeast Asia. Meanwhile, the Bangkok E&E is an exhibition of the latest electric and electronic products in Thailand which is internationally recognized as one of the world's largest manufacturers of hard disk drives (HDDs) and Southeast Asia's production hub and sourcing center for electric and electronic products.
Reaching the 13th edition and the ninth edition respectively this year, Bangkok RHVAC and Bangkok E&E expect a total of about 150 exhibitors from various countries and regions such as South Korea, India, China, the United States, Association of Southeast Asian Nations (ASEAN), the Middle East, and Europe. These exhibitors will showcase their latest products and technologies under the theme of 'One Stop Solutions' at about 500 booths in a 9,600-m2 exhibition area in BITEC, which expects to welcome about 5,000 industry professionals and end-users from all over the world. In addition, exhibitors will have an opportunity to have business meetings with more than 5,000 potential trade partners both on offline and online platforms.
In addition to RHVAC and electric and electronic products, the two exhibitions will feature other trending industries in the light of the changing global economic perspective: digital industry, medical apparatus and instruments industry, logistics industry, robot industry, and others.
Bangkok RHVAC and Bangkok E&E will be organized by the Department of International Trade Promotion (DITP), the Ministry of Commerce, with as co-organizers of the Air Conditioning and Refrigeration Industry Club and the Electrical, Electronics, Telecommunication and Allied Industries Club under the umbrella of the Federation of Thai Industries (FTI).
Here are some of highlighted exhibits from global leading manufacturers.
Saginomiya Group
Saginomiya Seisakusho will exhibit for the first time at Bangkok RHVAC 2022 together with Saginomiya (Thailand), its local subsidiary in Thailand.
Saginomiya (Thailand) is responsible for supplying Saginomiya Group products to the Asia-Pacific region and is currently working on grasping local needs, while strengthening the sales system and expanding the lineups of its own manufactured products.
Playing a key role at the exhibition, Saginomiya (Thailand) will promote its various products compatible with low-global warming potential (GWP) refrigerants, such as solenoid valves, pressure switches, thermostatic expansion valves, and electronic expansion valves used in the freezing and refrigeration segment, focusing on its locally produced products for the Thai and Southeast Asian markets.
Kulthorn Group
Kulthorn Bristol, a leading hermetic reciprocating compressor manufacturer in Thailand, will highlight several products at Bangkok RHVAC 2022.
Kulthorn product innovations include the new WJ series compressors with brushless direct current (BLDC) inverter technology, and the AZL and new AE series of high-efficiency compressors for domestic and commercial refrigerators.
The prominent 'Made in Thailand' Bristol compressors have returned to the market. Their design is suitable for various air conditioning and refrigeration application needs.
Kulthorn's sales team is looking forward to seeing many foreign visitors at the exhibition.
They will be presenting more details of the new products at the booth.
SCI
Siam Compressor Industry (SCI) has joined Bangkok RHVAC to display its latest and superior compressor technology and other related products for many years. This year, with the concept of 'Greener Solution Provider', SCI will highlight its newly launched compressors and other products for refrigeration usage such as condensing units, plug-in, and transportation. SCI will feature its DPW series of propane (R290) inverter horizontal scroll compressors, and its AGK series of multi-refrigerant scroll compressors for R448A, R449A, R407A, R407C, R407F, and R407H.
In addition, SCI is ready to introduce APB100, a large natural refrigerant R290 inverter scroll compressor for heat pumps, AVB119, a large R32 inverter scroll compressor for variable refrigerant flow (VRF) systems and chillers, and also inverter drives for complete matching with SCI compressors.
Daikin
Good air quality is essential for life. With the concept of 'Daikin Perfecting the Air', Daikin has invented advanced technology for air quality improvement to achieve better healthy life with good air.
To achieve a balance between advanced technology utilization and energy efficiency, Daikin has launched new products and technologies such as heat reclaim ventilation (HRV) and the Reiri smart control solution. HRV helps create a high-quality environment by interlocking with the air conditioning system. The Daikin HRV recovers heat energy lost through ventilation and holds down room temperature changes caused by ventilation, thereby maintaining a comfortable and clean environment. By connecting HRV with Reiri, an Internet of Things (IoT) automatic ventilation system control with a concept solution for indoor air quality (IAQ) improvement and energy consumption management is created.
Bitzer
Bitzer will feature Varipack frequency inverters that are suitable for refrigeration and air conditioning systems as well as heat pumps and can be combined with single compressors and compound systems alike. After intuitive commissioning, the frequency inverters take over the control functions of the refrigeration system. They can be mounted in a switch cabinet – IP20 – or outside of the switch cabinet thanks to the higher IP55/66 enclosure class. Varipack can be operated in two modes: The compressor's capacity can either be controlled depending on an externally set signal or on the evaporation temperature with an optionally available pressure control add-on module.
In addition to direct control of the evaporation temperature, the speed of the condenser fan can be set via a 0 to 10V output signal and a second compressor can be switched on. With regard to pressure control, the frequency inverters have a database of all commonly used refrigerants for ease of configuration and monitoring.
---
Post time: Aug-18-2022