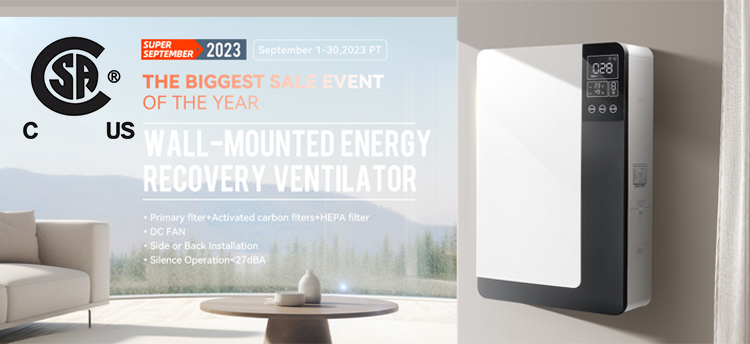 Holtop, a trailblazer in the field of indoor air quality solutions, is delighted to announce that our wall mounted energy recovery ventilator have been awarded the CSA (American Standards Association) North American certification. This certification not only reaffirms our commitment to quality and performance but also signifies a significant breakthrough for us in the North American market.
The CSA North American certification stands as one of the most respected certifications in the North American market. It validates the safety, reliability, and compliance of our products. This certification not only underscores the exceptional quality of Holtop's products worldwide but also opens up broader opportunities for us to meet the demand for high-quality indoor air quality solutions in the North American market.
Holtop's unwavering commitment to delivering high-quality indoor air treatment solutions is exemplified by our rigorous testing and CSA Group certification. This certification attests to our dedication to meeting North American standards and regulations. With a focus on efficiency, sustainability, and environmental stewardship, Holtop is poised for global expansion, particularly in the North American market. We are ready to offer innovative, eco-friendly products to enhance indoor air quality and solidify our position as a trusted industry leader.
Wall mounted energy recovery ventilator
Holtop wall-mounted ERV energy recovery ventilation unit, the CO2 version wall-mounted ERV. It is different from our PM2.5 version wall-mounted ERV. Now the wall-mounted ERV can be equipped with either a CO2 sensor or a PM2.5 sensor. Their working logic is different when the ERV is under Auto Mode. Users can select the version depends on the actual project needs. When the room is crowded, the CO2 concentration is higher than the normal situation, then the CO2 sensor will detect the CO2 concentration value, and the ERV will run at high speed automatically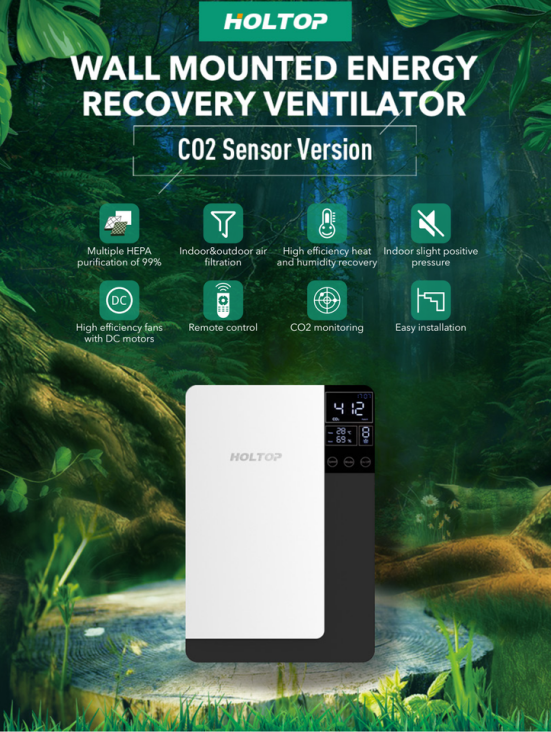 Holtop is the leading manufacturer in China specializing in the production of air to air heat recovery equipments. It is dedicated to the research and technology development in the field of heat recovery ventilation and energy saving air handling equipments since 2002. The main products incluses energy recovery ventilator ERV/HRV, air heat exchanger, air handling unit AHU, air purification system. Besides, Holtop also offer turnkey hvac solutions for different industry.
Holtop headquarters is located at the foot of Beijing Baiwangshan Mountain, covering area of 30,000 square meters. The manufacturing base is in Beijing's Badaling Economic Development Zone, covering an area of 60 acres, with an annual production capacity of 200,000 units of air heat recovery equipments.
Holtop builds a sound certificate system of ISO9001, ISO14001 and OHSAS18001 as well as product certification systems. Moreover, it has a laboratory certified by national authority. As a well-known manufacturer in the field of heat recovery, Holtop has a strong R&D team and possesses dozens of national invention patents, and participated in the compilation work of several national standards, Holtop was also lected as Zhongguancun High-Tech Enterprise.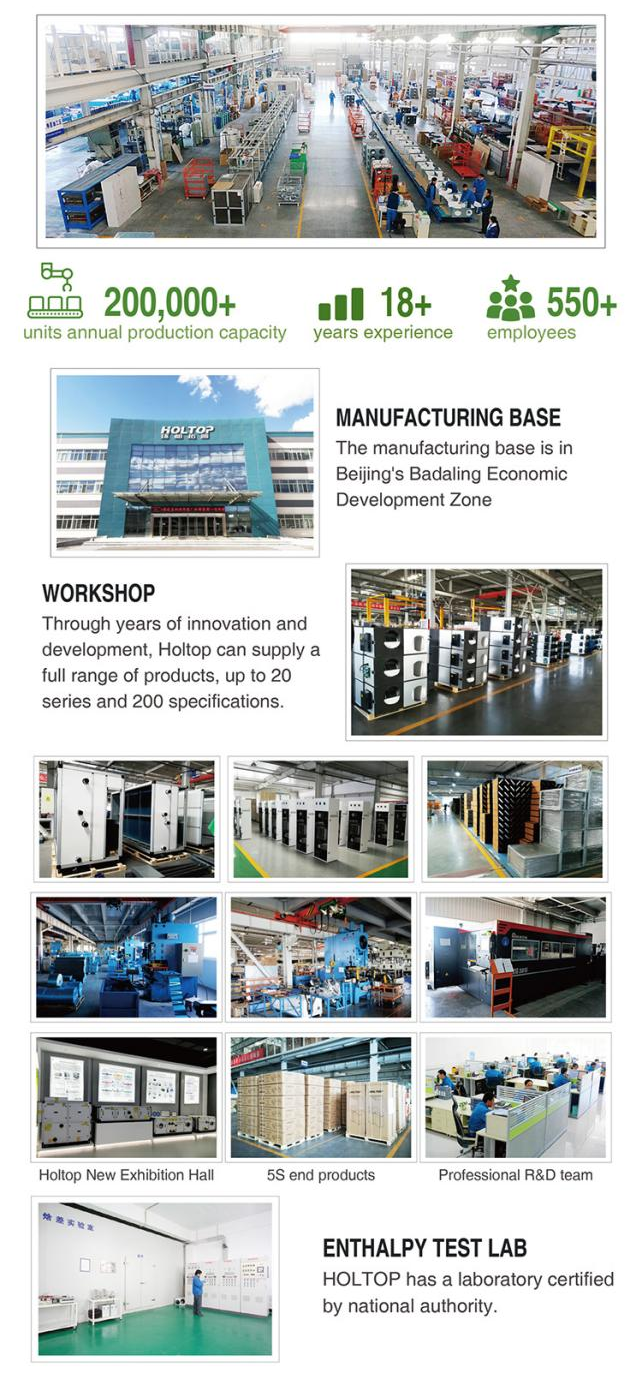 ---
Post time: Sep-15-2023