Product Detail
Product Tags
Main zviri Holtop muhombe kupisa exchanger
1. High kunyatsoshanda kuti zvinzwisisike kupisa kupora
2. Double labyrinth chisimbiso hurongwa chendangariro usingashandi mhepo leakage.
3. Kuedza Self-rokuchenesa achawedzera basa inaye, nokuderedza nokuchengetedza mari.
4. Double Kuchenesa kwemauto waanodzikisira carryover kubva chiutsi mhepo kupinda wedzerai mhepo rukova.
5. Life-nguva-lubricated kubereka kunoda hapana Nokuraramisa pasi kwomuzvarirwo kushandiswa.
6. Interior spokes zvinoshandiswa mechanically kubatanidza mashoko rotor wacho laminations kusimbisa vhiri.
7. Inopera kuwanda rotor dhayamita kubva 500mm kusvika 5000mm, rotor inogona racherwa 1pc kuti 24pcs kuti zvifambiso nyore,-siyana pekugara kuvakwa inowanika uyewo.
8. Selection Software yakakodzera vakasarudzwa.
Michina kupisa exchanger rinoumbwa alveolate
kupisa vhiri, nyaya, nemotokari maitiro uye Simbiso zvikamu.
The chiutsi uye panze mhepo neseri hafu
vhiri yoga, kana Panotanga kutenderera vhiri, kupisa
uye mwando vari vakatsinhanisa pakati chiutsi uye
Outdoor mhepo. The simba kupora kunyatsoshanda zviri
70% 90%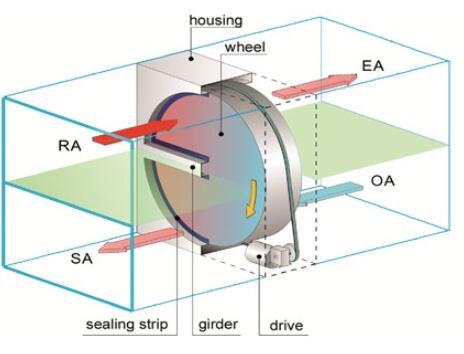 Wheel Materials

Vose Kupisa rengoro chinoitirwa aruminiyamu AKAITA zvinenge zvakazara




3A samolecular nomusero 0.04mm ukobvu. 
Mafomu
Michina kupisa exchanger anogona yakavakwa mhepo mukugadzirisa chikwata (AHU) somunhu chikuru chikamu kupisa pakupora chikamu. Kazhinji divi
eDare exchanger casing hakudikanwi, asi yokunzvenga yakatogadzirwa muna AHU.

Rinogonawo iiswe ari ducts kuti kufefetedza ezvinhu somunhu chikuru chikamu kupisa kupora chikamu, zvakabatanidzwa nokuda
FL ange. Muchiitiko chino, divi eDare exchanger zvakafanira kudzivirira leakage.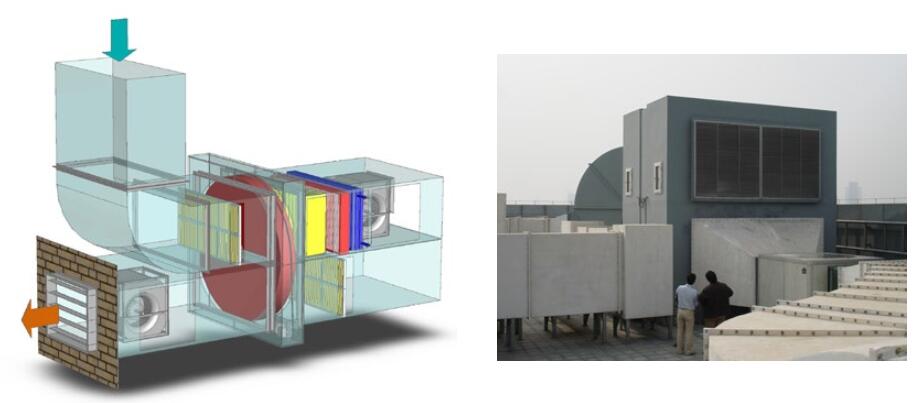 Cherechedza: casing mhando uye chidimbu uwandu vanofanira kuvimba chikumbiro dzezvimwe uyewo zvokufambisa kugona
uye mamiriro installation. Over segmentation kuchawedzera basa gungano, uye overlarge kukura achaita
diffculties zvokufambisa.
Application mamiriro
- Ambient tembiricha: -40-70 ° C
- Max chiso velocity: 5.5m / s
- Max kumanikidza casing: 2000Pa
---
---