Detail Product
Tags Product
Taybetmendiyên sereke yên Holtop exchanger germa rotary
1. berevpêşbirina Bilind ya başbûneke germa serwaxt,
2. Sîstema Double labyrinth bişibînin re misoger dike ku mîz hewa kêm.
3. Divê hewldanên Self-paqijî û sitandin, cycle xizmeta, kêmkirina mesrefan maintenance.
4. sektora Double nûkirin carryover ji hewa exhaust biçûk bike nav stream Têrkirina hewa.
5.-Life-time lubricated Hilgirtina pêwîst no maintenance bin Bikaranîna normal.
6. spokes Hundir bi bikaranîn, ji mekanîk Bond laminations li rotor ji bo xurtkirina wheel.
7. range Qediya ji diameter rotor ji 500mm ji bo 5000mm, rotor dikarin bên nav 1pc bo 24pcs ji bo çûnê bi hêsanî birrîn, cureyên cuda yên çêkirina xanî wek baş License de derbasdar e.
8. software Selection ji bo hilbijartinę ne misaît.
Exchanger germa Rotary ji alveolate pêk
wheel germê, doz, sîstema drive û beşên danûstendineke.
The exhaust û hewayê servekirî derbas nîvê
wheel cuda cuda de, dema ku wheel hertim, germa
û rewa bi di navbera exhaust û danûstendinan bi
hewa servekirî. The berevpêşbirina başbûneke enerjiyê e ji bo
70% ji bo 90%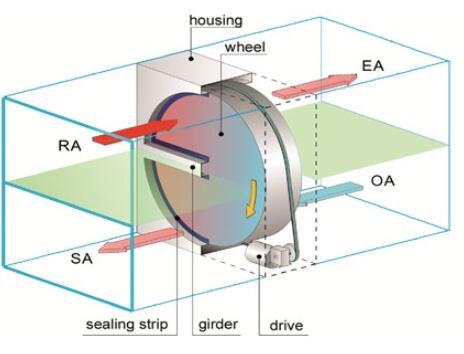 Delîlên wheel

The wheel germa total bi foils bafûn wire bi made




3A Language gerdî ji 0.04mm thickness. 
Applications
exchanger germa Rotary dikarin li beşa bizava air (Ahu) weke parçeyekî sereke ya beşa başbûneke germa avakirin. Bi gelemperî di aliyê
panel ji cihaza exchanger di cîyê xwe de ye, ji bilî ku kurtebirî hatiye dîtin li Ahu danîn.

Ev jî dikare di ducts ji sîstema nigan weke beşek sereke ya beşa başbûneke germê, girêdayî bi sazkirin
û zûtir fl. Di vê rewşê de, panel aliyê exchanger pêşî nehêle pêwîst e.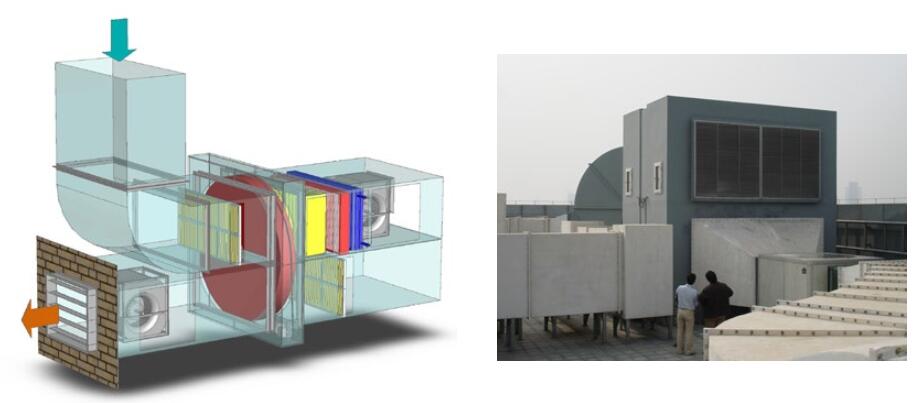 Nîşe: type cihaza û mêjerî mot'acê divê li ser qadên ku sepan herweha capability guhastin girêdayî
şert û mercên de hate sazkirinê. Over segmentation dê karê meclîsê re mezinbûn, û size overlarge dê bibe sedema
diffculties li çûnê.
Şert û mercên Application
- germahiya Ambient: -40-70 ° C
- velocity Max rûyê: 5.5m / s
- Max zext li ser cihaza: 2000Pa
---
---