Energy Recovery Ventilator ERV with DX Coils
Holtop has developed ERV with DX coils to provide cool and warm fresh air to customers. It can work with VRV/VRF for optimal indoor comfort.
The cooling/heating capacity ranges from 2.5kw/2.7kw to 7.8kw/7.1kw with an airflow rate from 500m3/h to 1300m3/h.
Features of ERV with DX coils
*Providing Cool & Warm Fresh Air
During the summer, ERV DX can transform outdoor warm air into cool air for indoors, and it can prevent cold drafts during the winter by supplying warm air.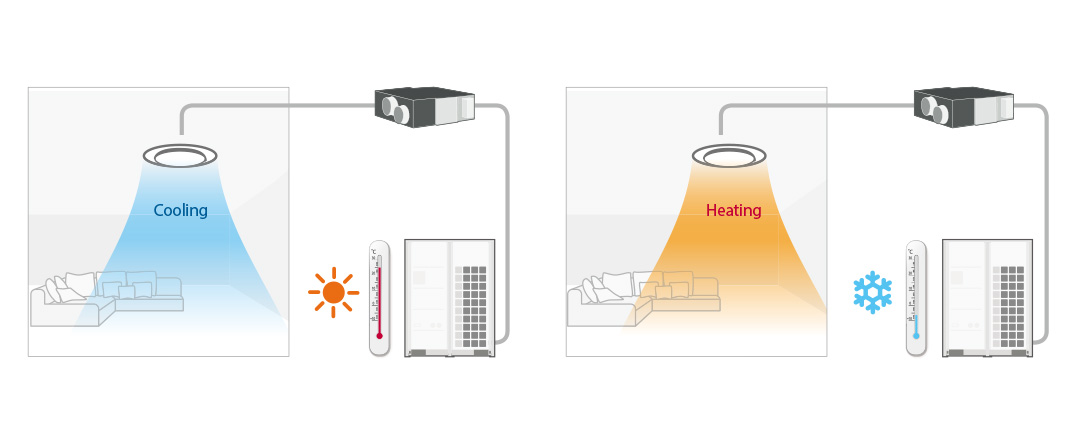 Total Air Conditioning Solution
ERV with DX coils can be used as a total air conditioning solution. It can control condition of incoming air with the DX coil for making comfortable indoor air. In the summer, ERV with DX coils controls the air indoors by cooling. In winter, it can provide warm air by heating the incoming air.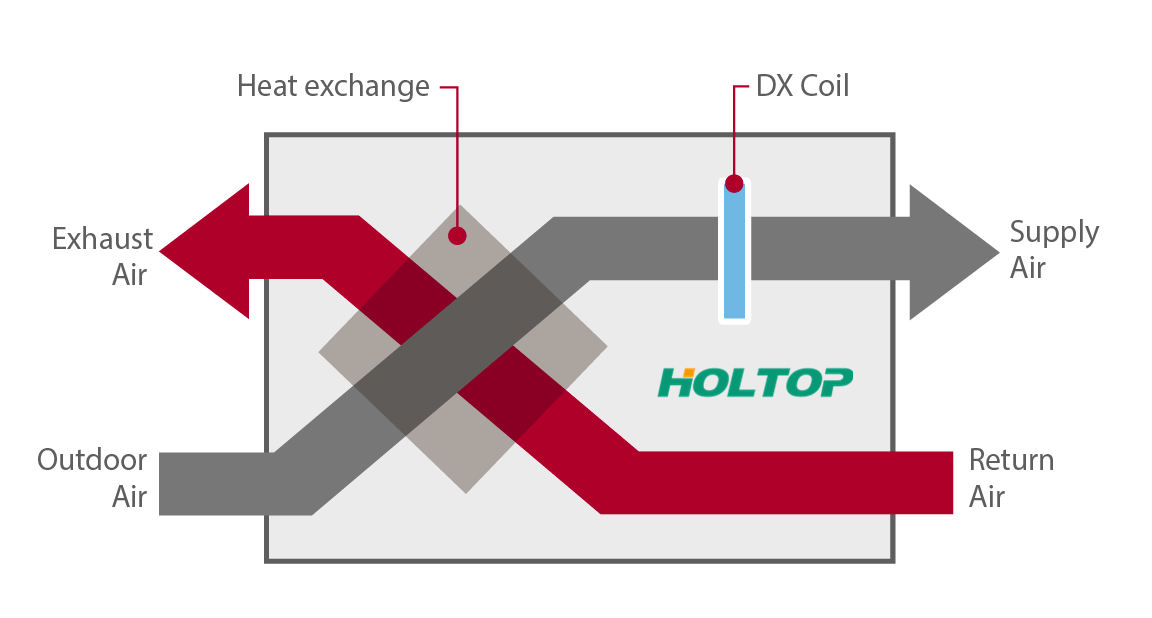 Interlocking with top AC brand outdoor units
Customers can interlock our ERV with DX coils with the outdoor units of some top air conditioning brands like Samsung, LG, etc. Our ERV can communicate with the outdoor units via external switches like on/off contact,  running signal output,  and an error/ alarm contact or RS485 connectors, etc.   
It can be controlled by an independent wired remote controller or connected to VRV/VRF indoor units.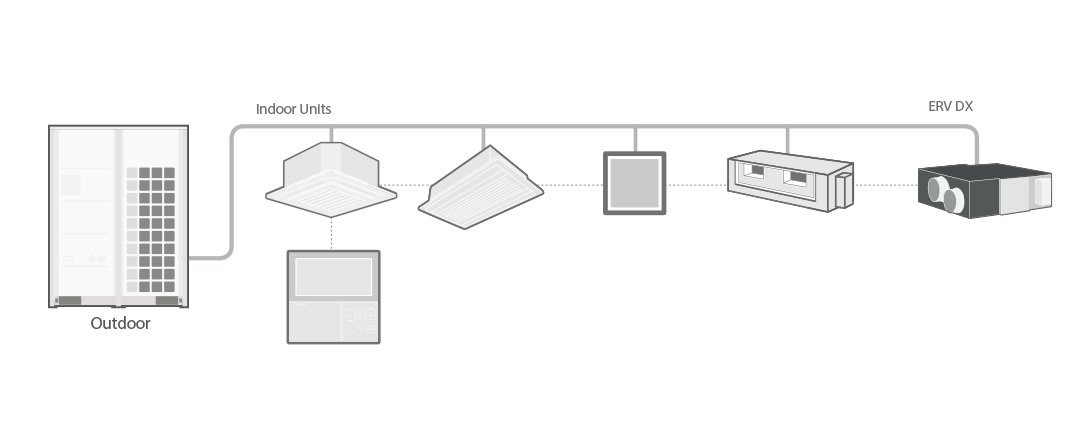 The ERV with DX coils are combined with two parts, the body of ERV is our Eco-smart HEPA series energy recovery ventilator ERV with models from XHBQ-D5DMTHA to XHBQ-D13DMTHA. And the DX coils parts will be packed separately and combined with the ERV body during installation. If you need more information about our new products, please send inquiry to us.
Two Connection
Ways: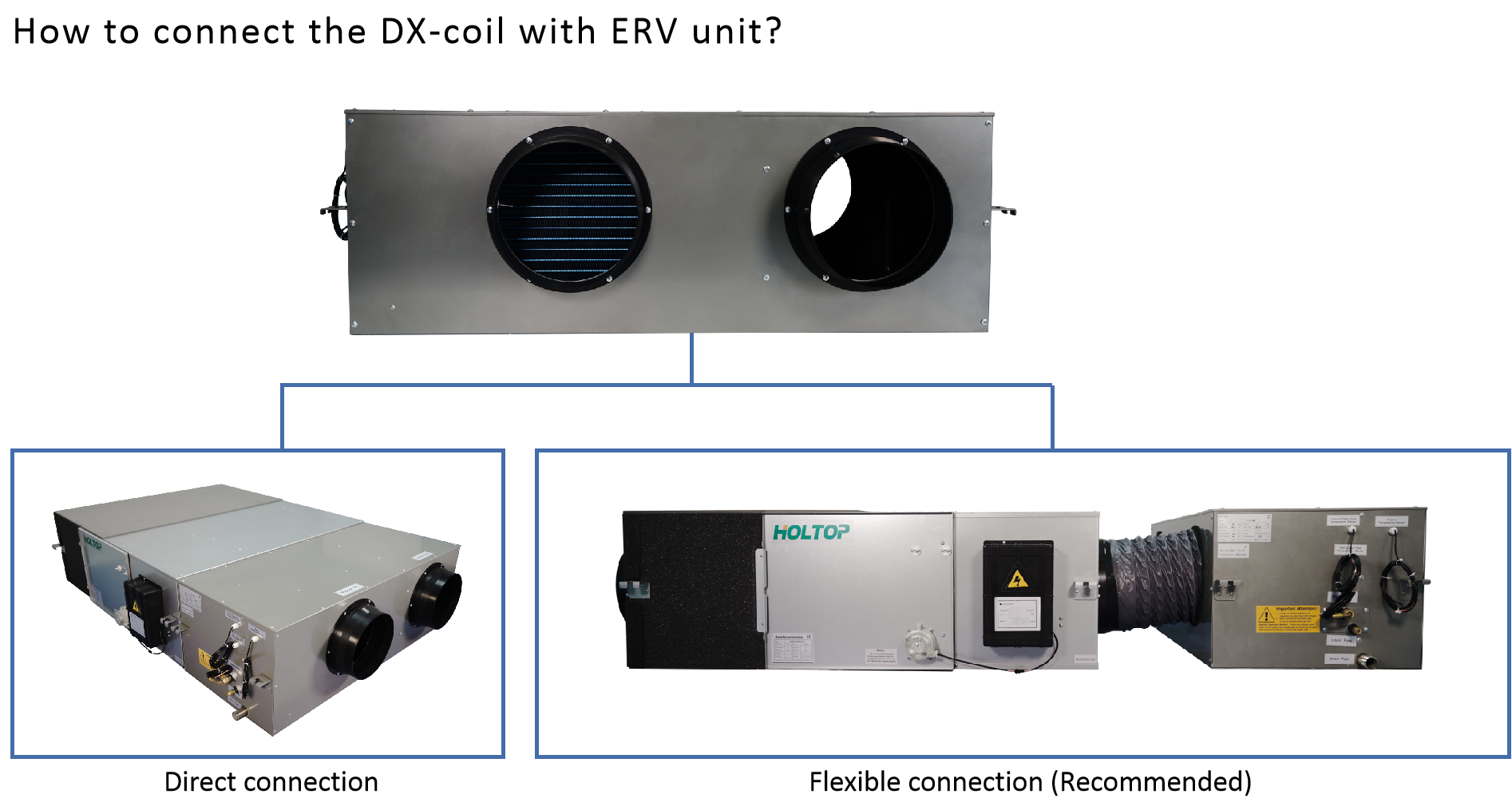 ---
Previous:
13002 ERV Intelligent Controller
---